By outsourcing certain technological tasks, nonprofit organizations can focus on their core mission while leaving the day-to-day tasks of managing technology to a third party. This can be a cost-effective way for nonprofits to get the technology they need without breaking the bank.
Technology is an integral part of society and its continuous development. The way that technology has been integrated into our daily lives has changed dramatically over the last few decades, with new technological advances being made all the time. This means that there are always ways to make your work more efficient and effective through the use of technology.
In order to do this, nonprofit organizations are turning to technology outsourcing. By outsourcing certain technological tasks, these organizations can focus on their core mission while leaving the day-to-day tasks of managing technology to a third party.
What is technology outsourcing?
Technology outsourcing for nonprofits refers to the process of hiring a third-party company to provide specific technological services. This can include anything from managing email systems to developing and maintaining websites. By outsourcing these tasks, nonprofits can free up time and resources to focus on their core mission.
There are many benefits to technology outsourcing for nonprofits. Perhaps the most obvious benefit is cost savings. By contracting out technological tasks, nonprofits can often save money compared to hiring in-house staff.
Technology outsourcing can help improve efficiency and effectiveness. By working with a qualified partner, nonprofits can get the expertise and support they need without having to invest in training or infrastructure.
When it comes time to choose a technology outsourcing partner, there are a few things to keep in mind:
Be sure to select a company that has experience in working with nonprofits. This will ensure that they have an understanding of the specific needs and challenges of these organizations.

It is important to select a company that is reliable and trustworthy. Make sure to ask for references and read reviews from past clients.
Evaluate the cost of outsourcing and whether or not it is worth the investment. Nonprofits should carefully consider the amount of time and money that will be saved by outsourcing, and whether or not those savings are significant enough to justify the expense.

Nonprofits should also assess how much control they will have over their outsourced tasks. Will they be able to customize their services to meet their specific needs? Will they have access to support and maintenance if needed?

Finally, be sure to establish clear expectations and parameters with your outsourcing partner. This will help avoid any misunderstandings down the road. By taking the time to do your research and establish a strong partnership with your technology outsourcing provider, you can maximize the benefits of outsourcing for your nonprofit organization.
Nonprofit organizations can benefit greatly from technology outsourcing. By turning to a third party to manage their technological tasks, these organizations can focus on their core mission and goals.
Outsourcing can improve the efficiency and effectiveness of nonprofit organizations.
Downsides to Technology Outsourcing
There are a few drawbacks to technology outsourcing for nonprofit organizations.
When tasks are outsourced, there can be a loss of control over those tasks. Nonprofits may not be able to customize their technology services the way they would like, and they may have to rely on a third party for support and maintenance.
There is also always a risk that the third party will not be able to meet the expectations of the nonprofit organization. This could lead to frustration on the part of the organization and a decrease in efficiency and effectiveness.
Getting Started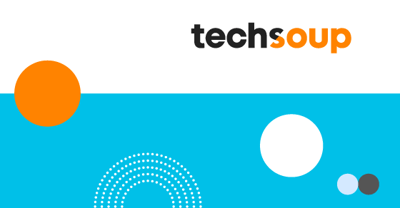 There are a number of resources available to help nonprofits get started with technology outsourcing. TechSoup provides a wealth of information on technology topics as well as many other free and useful resources.
Nonprofit organizations are starting to turn to technology outsourcing for all of the reasons listed above, but before beginning any type of third-party relationship, make sure you carefully evaluate the cost-benefit analysis of outsourcing, as well as how much control they will have over outsourced projects.
You'll want to make sure you're getting what you need from your service provider before signing anything – so be sure to do some research beforehand.
"Should you outsource your IT for your nonprofit?" from TechSoup is another great place to start if you still have questions. And of course, don't forget to ask your peers for recommendations! Many times other nonprofit professionals have already gone through the process of outsourcing and can offer great advice.
If you'd like to speak with our own technology experts feel free to contact us or schedule a 15-minute discovery call to see if RoundTable Technology can meet your organization's needs.
We also have a free guide – What to Pay for IT? – that is useful when starting to compare providers.
Data Privacy regulations require that we protect the privacy of people whose data we collect.
So, what does that mean?https://play.hubspotvideo.com/v/21006133/id/71128574524?renderContext=embed-id-selector&parentOrigin=https%3A%2F%2Fwww.roundtabletechnology.com&pageId=71123504451#hsvid=dcd6f96f-7a79-499c-9087-79c534b2920d
Book your Free Data Consultation
Transcript below:
"While the specific data that needs to be protected does vary depending on the specific regulation, there are some general concepts and guidelines that can be helpful, especially if you are getting started.
First of all, data privacy regulations apply to the data or information that we collect about people.
People can be donors, volunteers, newsletter sign-ups, or our employees.
Any people.
Personal information falls into a few general categories.
First, there is Personal Identifying Information or PII.
Some examples of PII include… name, address, email, phone, birthday – other, types of identifiers can also include geolocation, IP address
Next, we have sensitive information —in the US, that's social security, passport, health records, credit card, financial records.
Sensitive information comes with added levels of risk — potential harm to the individual — if it is compromised.
GDPR, the EU privacy law includes religious beliefs, ethnicity, sexuality, political opinions, union membership, and other items in what it terms as "special categories".
So, these are common examples of personal information.
This chart is a resource, which is available to you
It provides a starting point for understanding what's "personal information".
Definitions of personal information vary depending on the locality and the regulation. Check the text of the specific regulation for details.
Knowing what you have is the essential first step in identifying your organization's privacy risks."