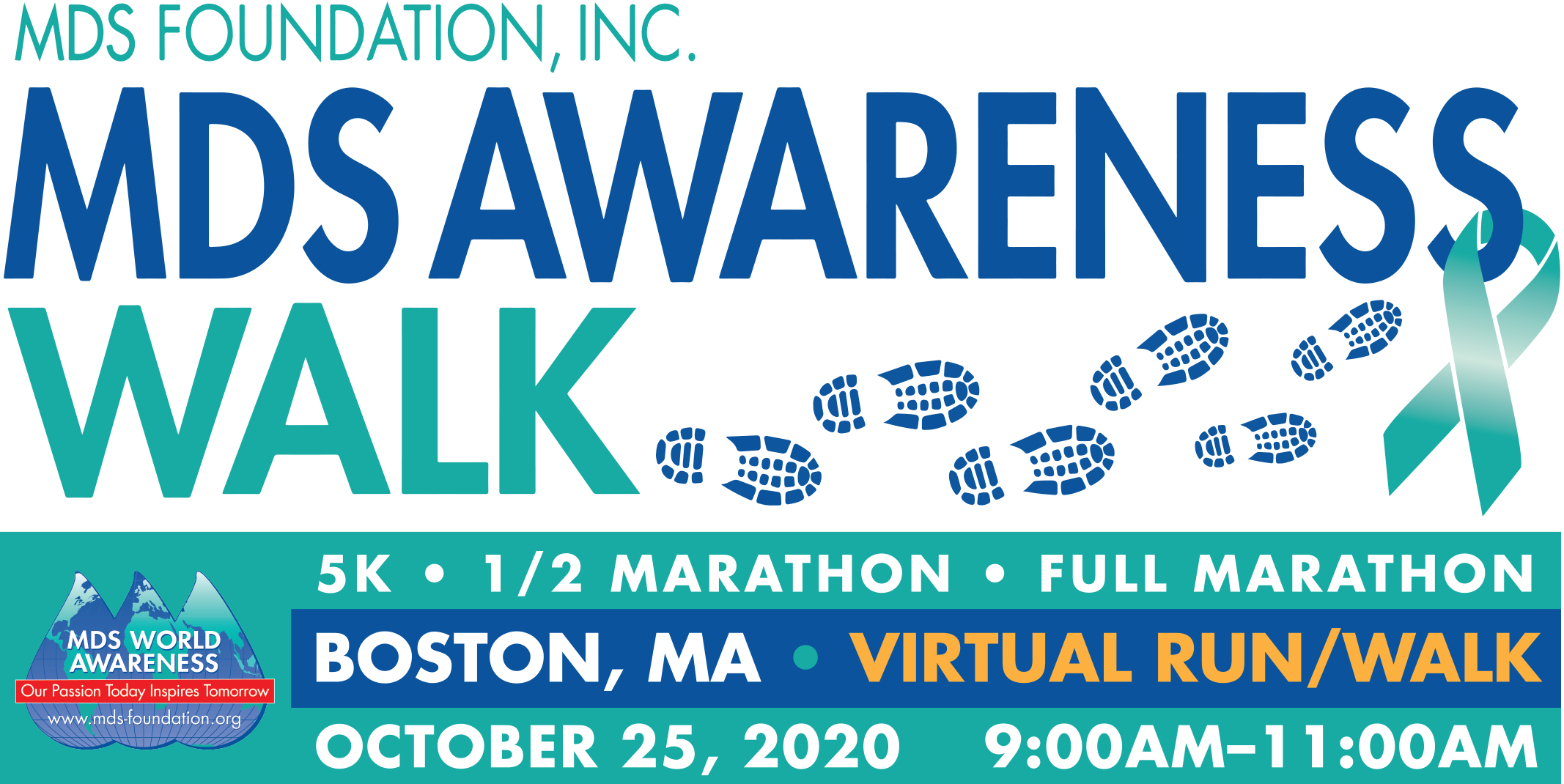 Boston & Global MDS Virtual Awareness Walk
On October 25th, Boston & our Global teams will unite across the world for our annual MDS Awareness Walk to benefit the MDS Foundation. This will be a virtual 5K run/walk in light of this year's challenges and changes.
The Boston & Global MDS Awareness walk will be livestreamed, but teams are still encouraged to get together outdoors, while maintaining social distancing guidelines. We want you to walk anywhere and in any way that feels safe.
Register for the event here!