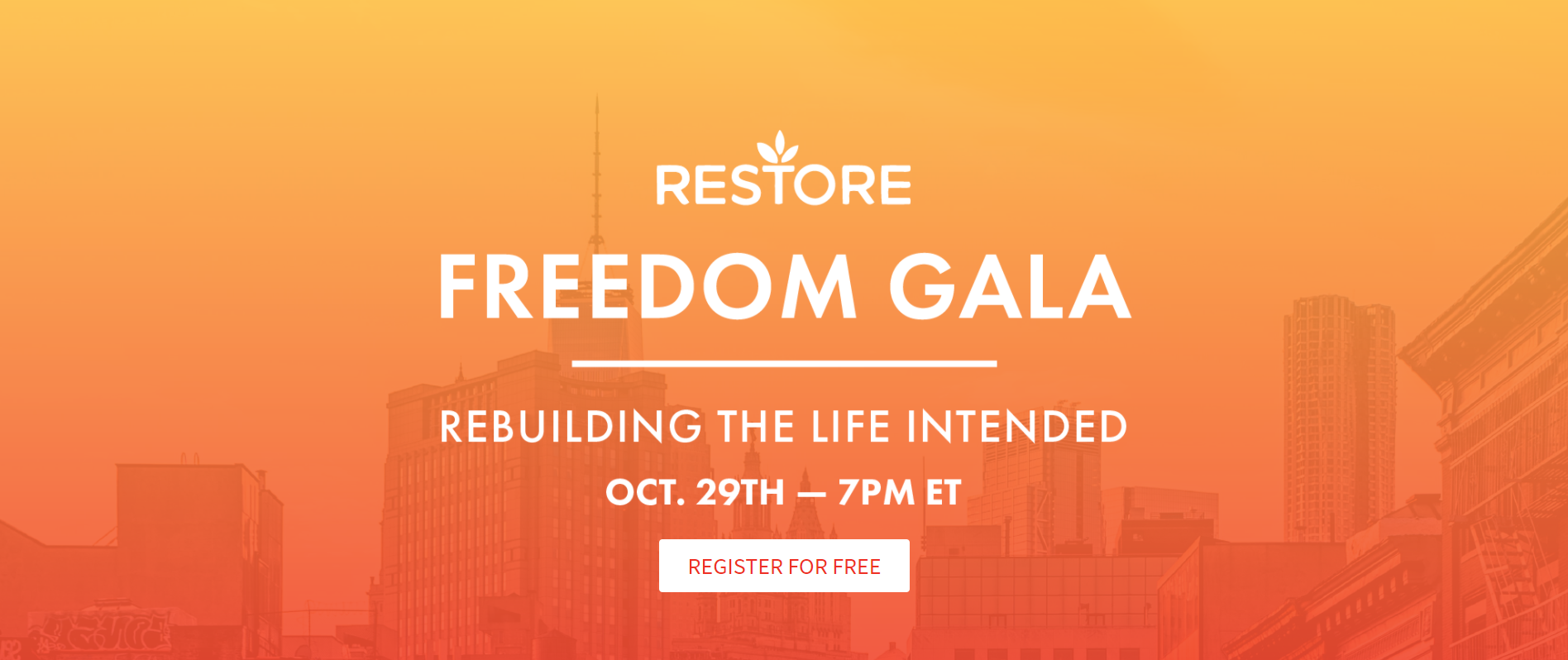 Freedom Gala
We're Joining Together, Virtually!
The impact of the coronavirus pandemic has been devastating to our local community and the women we serve. But the survivors of trafficking we serve face housing, employment, and health challenges with resilience and unwavering hope for the future.
Join us on October 29 as we come together for the biggest gathering for freedom in Restore's history. Together, we will journey forward in rebuilding the life intended, united in our determination to keep freedom real.

Restore is a nonprofit organization making freedom real for survivors of trafficking in the United States.
This year, we have an exciting goal to raise $300,000 at our virtual Freedom Gala to make freedom real for even more survivors through our counseling, housing, and economic-empowerment solutions. There are a number of ways you can partner with us to reach this goal:
1. Give online before or during the Freedom Gala here. You can even set up your own personalized fundraising page to send to your friends and family.
2. Give via check. Please make checks payable to "Restore NYC" and add "Freedom Gala" in the memo line. Checks can be mailed to P.O. Box 1003, Bowling Green Station, New York, NY 10274.
3. Give via Donor Advised Fund. If you have questions or need additional information in order to give through a DAF, you can contact us at lynsey.agent@restorenyc.org