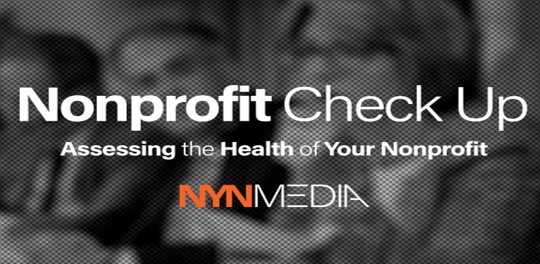 Virtual Nonprofit Check Up
When the coronavirus (COVID-19) pandemic hit New York, nonprofit organizations did their best to ensure safe operations while still carrying out their missions—and, in many cases, increasing their workload. So many people rely on the services that nonprofits provide to New York communities, especially in times of crisis.  New York Nonprofit Media will host "Virtual Nonprofit Checkup" bringing together Executive Leadership from nonprofits across New York to learn how to best assess the health of your nonprofit amid the pandemic and going forward into the new normal.
  Panel discussions include: Effective Nonprofit Leadership, Importance of Operational and Financial Health of Your Organization, Pivoting During a Pandemic: Lessons Learned.
We are now looking for sponsored speakers to join the ranks of other panelists such as:
Amy West, Executive Vice President And Chief Financial Officer  AHRC NYC (Session Leader)
Jeremy Christopher Kohomban, President and Chief Executive Officer, The Children's Village
David Garza, President & CEO, Henry Street Settlement
David Woodlock, President and CEO, Institute for Community Living  (Session Leader)
Donna Lieberman, Executive Director, New York Civil Liberties Union
Jennifer Jones Austin, Chief Executive Officer and Executive Director, Federation of Protestant Welfare Agencies
Ethan Kahn, Partner, Not-for-Profit Practice Leader, Mazars
Michelle Yanche, Executive Director, Good Shepherd Services (Session Leader)
Karin Kunstler Goldman, Assistant Attorney General, New York State Attorney General's Charities Bureau
Lisa Burch, VP & Chief Operating Officer, Family and Children's Association