Nonprofit Resource Hub at a Glance
Nonprofit Resource Hub (NRH) is a trade association whose mission is to serve, be a resource to, educate, and connect its members to; the nonprofit community at large.
About Us
Calling All Nonprofits!
Apply today for the chance to win $5,000 Deadline to apply is November 30, 2020!
Apply Now!
Five Big Fundraising Topics Every Nonprofit Needs to Address… A$AP!
Free webinar featuring Guest Speaker: Richard Peck December 10, 2020 12:00pm-1:00pm
Register Now!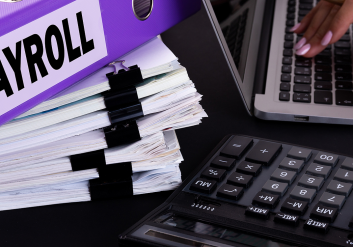 About the Salary Report For the last 20 years, PNP STAFFING GROUP has published annual SALARIES and STAFFING TRENDS REPORTS for NYC, DC, and Philadelphia. These reports provide nonprofit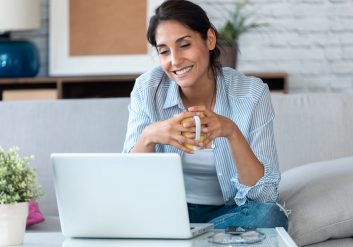 Author: Gayle Brandel, President, PNP Staffing Group gbrandel@pnpstaffinggroup.com 212-546-9091   COVID-19 has reshaped nonprofits nationwide, particularly in staff management. The New Normal: Nonprofit Staffing During the Pandemic reported that
Arts Managmenet Forum- Annual Appeal Messaging During a Pandemic
You can't rely on the same messaging you use for your usual appeals! Afterall, these are not usual times. Your appeals need to reflect that if you want to connect with donors and raise money during this pandemic. So, how do you craft a message that resonates with donors and inspires them to give during the most uncertain time in recent history? Join us on November 18 for a virtual conversation with Ken Cerini (Cerini and Associates) and Patrick Barry (The Resource Group) as we discuss strategies for a sucessful 2020 campaign. In addition, we'll review all the ways the CARES act provides individuals and corporations increased tax incentives for charitable giving, in hopes of encouraging donations and stimulating philanthropy throughout the U.S.
How to Hire & Onboard Staff During a Pandemic
Download the Powerpoint Here: https://nonprofitresourcehub.org/wp-content/uploads/2020/11/PNP-Hiring-During-Pandemic.pdf Brandi Desousa of PNP Staffing Group discussed tips and strategies on hiring and onboarding staff during a pandemic, keeping staff engaged to prevent turnover, and more!
Online Fundraising Virtual Events in a Pandemic
Download the Powerpoint Here: https://nonprofitresourcehub.org/wp-content/uploads/2020/10/Virtual-Gala-Presentation.pdf Darren Port of Powered By Professionals spoke about how to run a successful virtual event amidst the COVID-19 Pandemic.
Nonprofit Resource Hub Networking Events
The work we do at our Non-Profit Organization is aimed at providing a holistic approach to solving some of our society's biggest challenges. We make sure our partners are empowered by creating opportunities for individuals and communities.
Want to become an Associate Member?
If you would like to become a member, please fill out our Associate Member Application.