NRH is a trade association whose mission is to serve, be a resource to, educate, and connect its members to the nonprofit community. At the same time, NRH serves the nonprofit sector as a bridge connecting nonprofit organizations to resources and to each other.

AMPHS is a not-for-profit health service organization with a triple aim to identify barriers to health and wellness in underserved immigrant communities; coordinate truly needed primary care with social assistance; and deliver care with dignity and empathy to marginalized New Yorkers.

The Academy develops Continuing Medical Education activities which serve to maintain, develop and update the professional knowledge of physicians. The Academy also provides training and certification programs for staff and other health care professionals in the areas of practice management.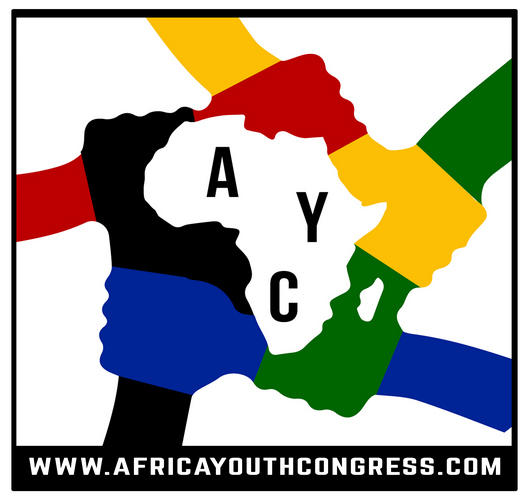 Create borderless Africa to unite/empower African youths regardless of national origin, race, language, religion, tribe, political affiliation, etc. Provide leadership/entrepreneurship training, mentoring, start-up help, & support to be economically and socially empowered and independent.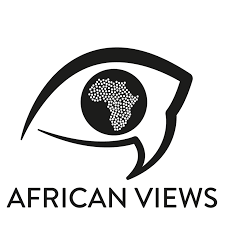 African Views Organization was formed in 2009 to promote education on empathy, harmony, and cultural sustainability. The Organization operates on four specific areas considered to be the main pillars of development. Economy, Health, Education, and the Environment. It engages primarily in research, reviews, and analysis, and organizing conferences, forums, publications, and project development pertinent to the advancement of humanities, sustainable development, and world cultural harmony.
We connect nonprofit organizations to donated workspace in coworking spaces and business centers.

Nature education for children and adults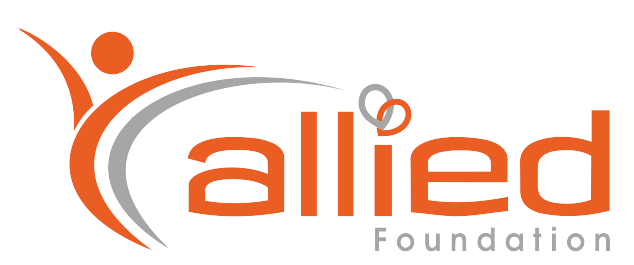 Improve the health and well-being of people in our communities. We accomplish our mission by providing newborn support (through our Diaper Bank), fostering early childhood literacy/potty readiness materials, community education and service.

To provide care, support and educational programs for families in need, and to be advocates for local families who are coping with Alzheimer's Disease and other dementias.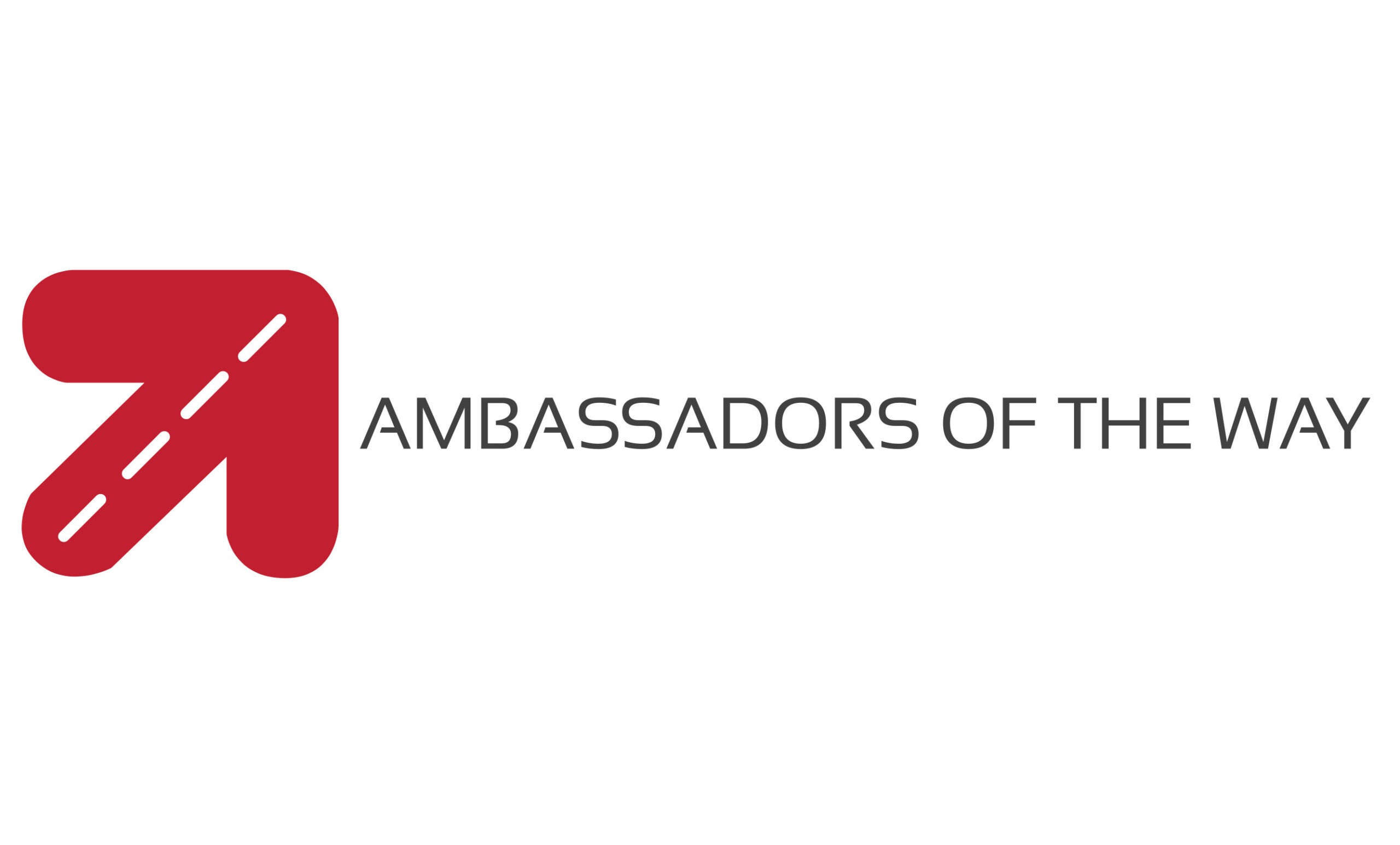 We provide food, clothing, contraceptives, and addiction recovery plans to the homeless population or anyone in need.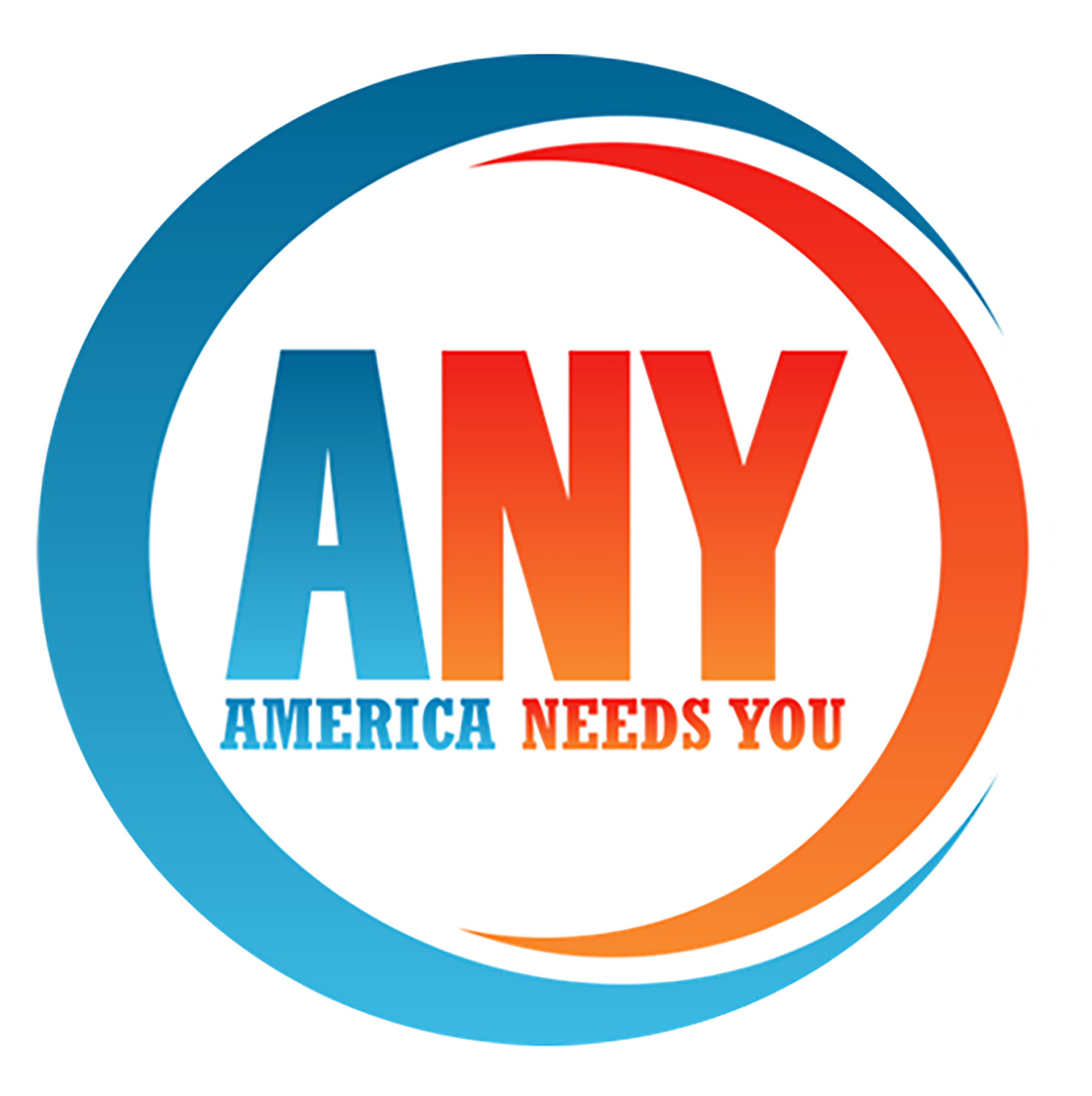 America Needs You fights for economic mobility for ambitious, first-generation college students. We do this by providing transformative mentorship and intensive career development.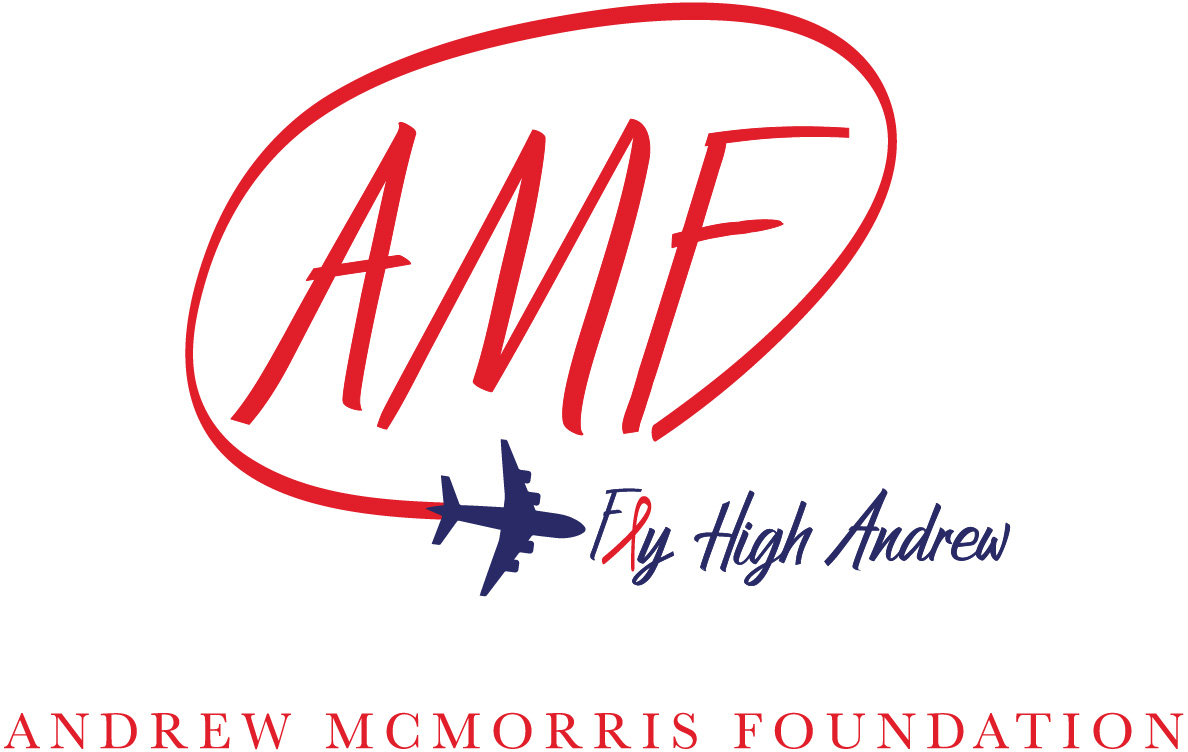 The Andrew McMorris Foundation is committed to creating opportunities for education, advocacy, and positive change that honor Andrew's life that was tragically cut short by a drunk driver. The Foundation operates on the core values of kindness, empathy and opportunity.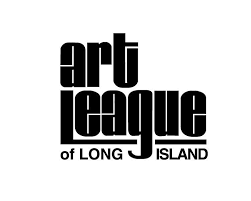 The Art League of Long Island is a not-for-profit organization dedicated to broad-based visual arts education, providing a forum and showcase for artists of all ages and ability levels.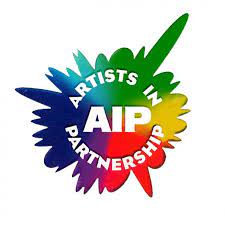 AIP's mission is to foster a partnership between the arts and the community at large in order to –
raise the visibility of the arts in Long Beach, New York and the surrounding area, and thus support current efforts and create new avenues of collaboration and develop venues for exhibits and performance
unite our artists (literary, performing, and visual) in a unique creative network and assist in getting their talents seen and shared with the community
bring other segments of the population (individual patrons, business, library, educational institutions, and governmental agencies) into the dialogue so that all the arts can gain support.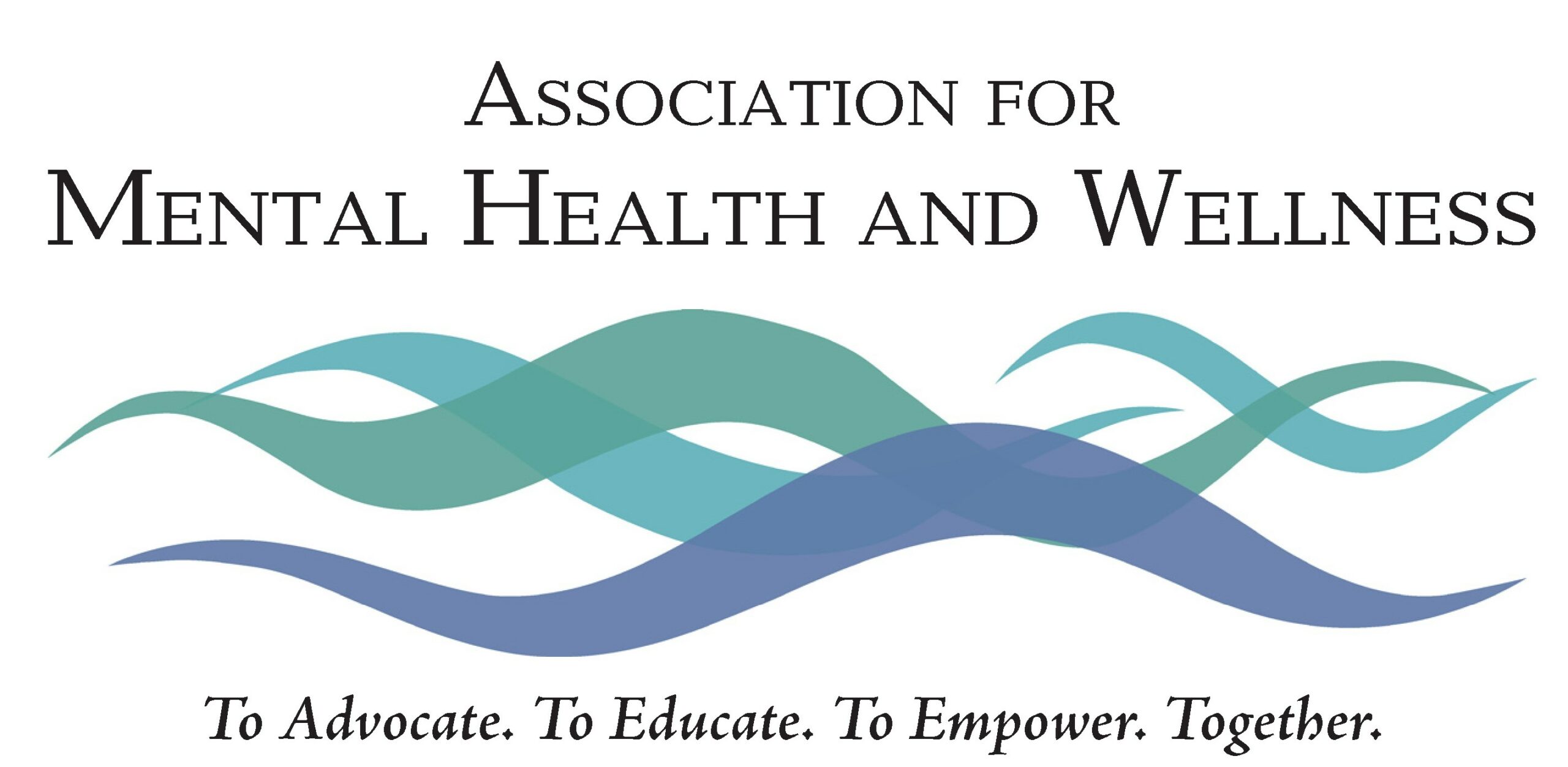 "To empower and inspire people of all communities to identify, pursue and sustain healthy, meaningful lives"

Replace cells with services for youth across NYC ages 13 – 24 who are court-involved or at risk of involvement in the criminal justice system.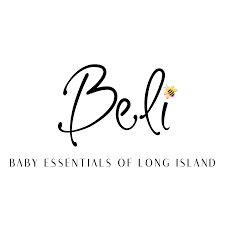 Baby Essentials of Long Island insists that the dignity, health, welfare, and development of all children is of paramount importance to society as a whole.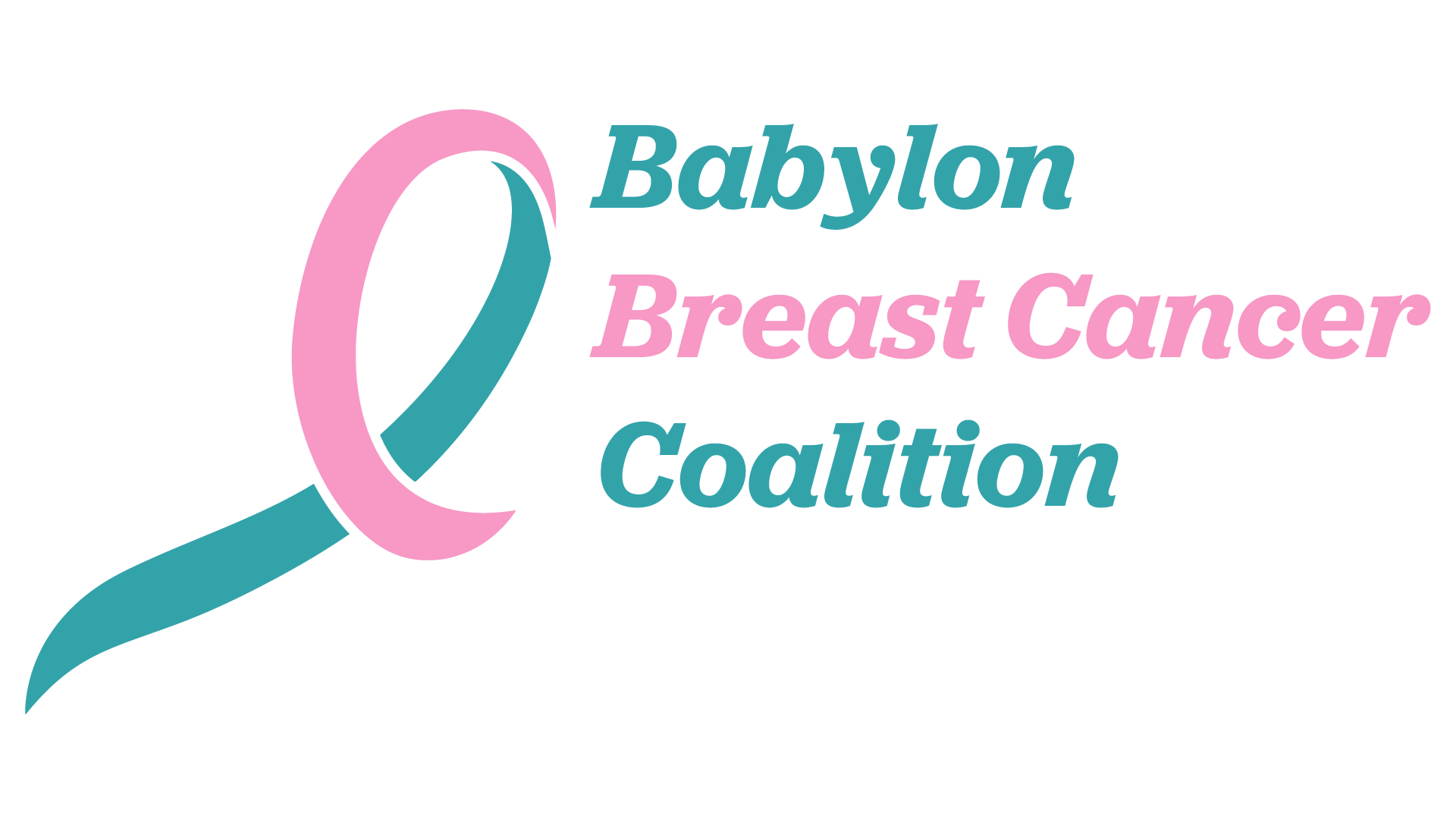 Provide support and services to women residing in the Township of Babylon, NY in active treatment for breast and/or gynecological cancer.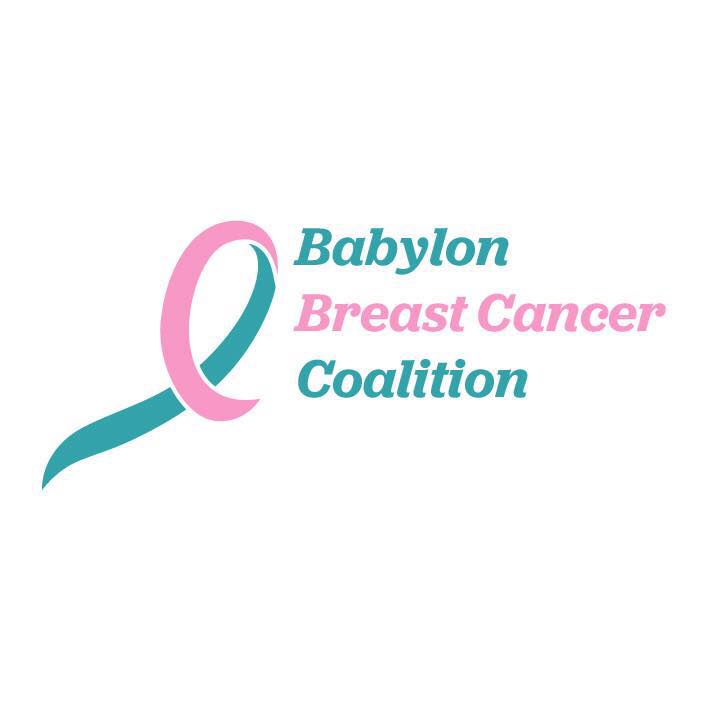 Provide assistance to women undergoing cancer treatment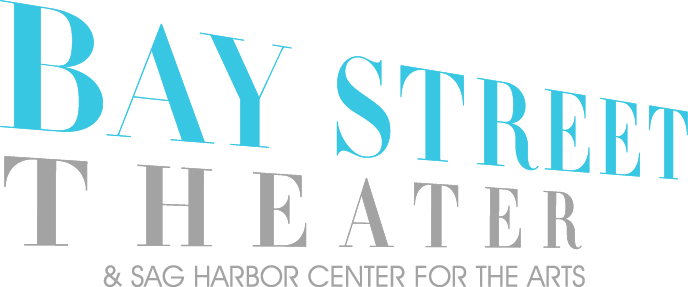 Innovate, educate, entertain a diverse community through arts as a social and cultural gathering place, educational resource, & a home for community.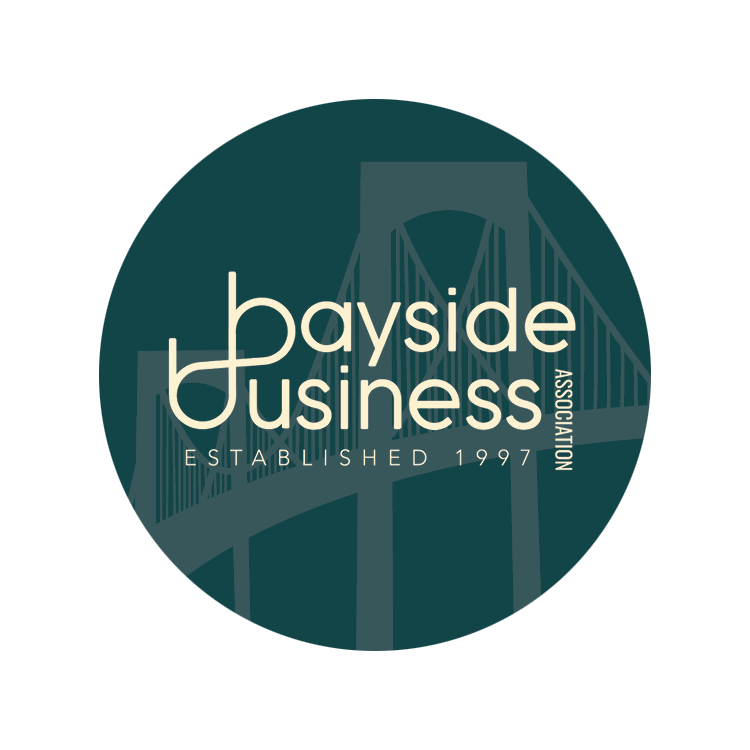 Be responsible for the overall planning & oversight of commercial and economic programs in Bayside. Educate businesses to increase their market share through marketing and publicity techniques. Address issues and concerns that might impede members from adequately conducting business by having one voice with government agencies.

Best Buddies is dedicated to establishing a global volunteer movement that creates opportunities for one-to-one friendships, integrated employment, leadership development, and inclusive living for individuals with intellectual and developmental disabilities (IDD).

BetterHealth supports, empowers, and enables Planned Parenthood affiliates to efficiently conduct healthcare.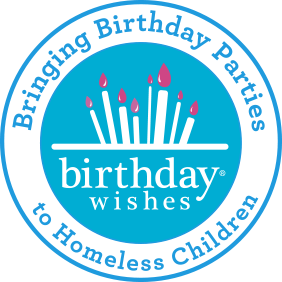 The mission of Birthday Wishes is to improve and empower the lives of homeless children and their families by providing joy, play, and hope through the magic of a birthday party.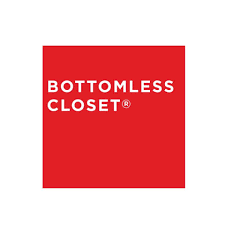 Bottomless Closet's mission is to be the connection that inspires and guides disadvantaged New York City women to enter the workforce and achieve success. From our grassroots beginnings, we have grown into an organization that has served nearly 40,000 women in need, amassed nearly 200 dedicated volunteers and 150 referral partners, and has had over 1,000 workshop attendees just last year.

Provides high quality youth development programs and a supportive community to empower boys and young men.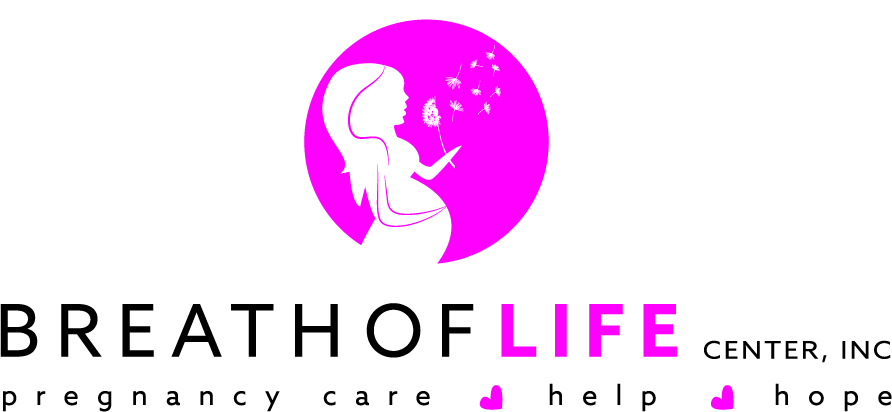 Our mission is to teach, inspire and encourage expectant moms.  We are committed to helping women throughout pregnancy, labor and delivery as well as postnatal with education, assistance, referrals and material resources.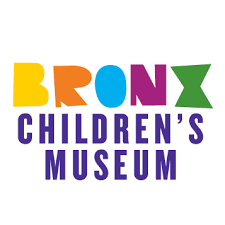 Founded in 2005, Bronx Children's Museum (BxCM or Museum) is a new kind of multicultural, Bronx- inspired children's museum operating "with and without walls" geared to those from infancy through fourth grade.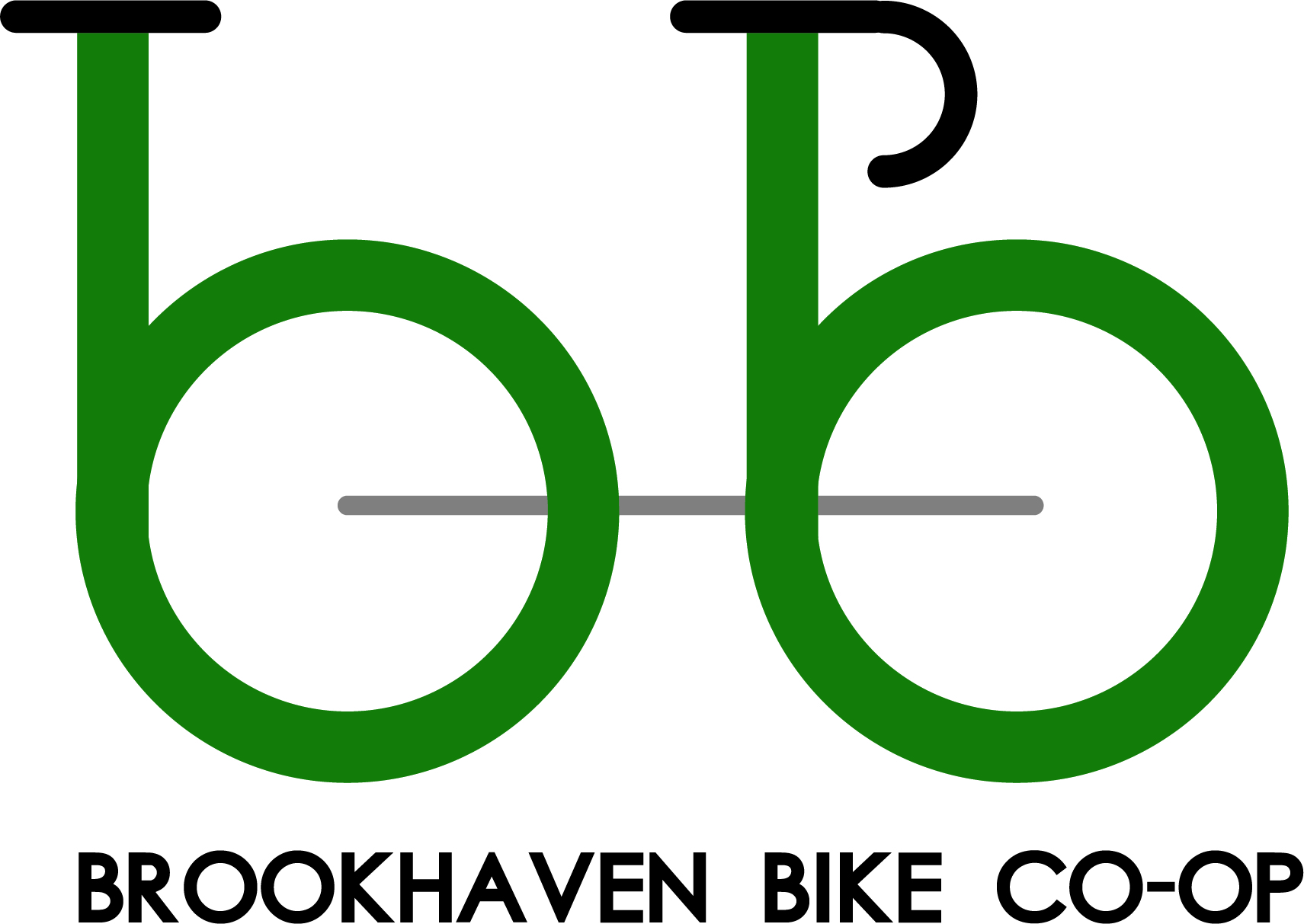 We repair donated bikes, then donate the repaired bikes. In non-covid times, we teach bike repair and safety too.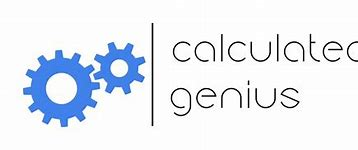 Calculated Genius is dedicated to helping underrepresented youth explore and connect to engineering, to inspire a brighter future.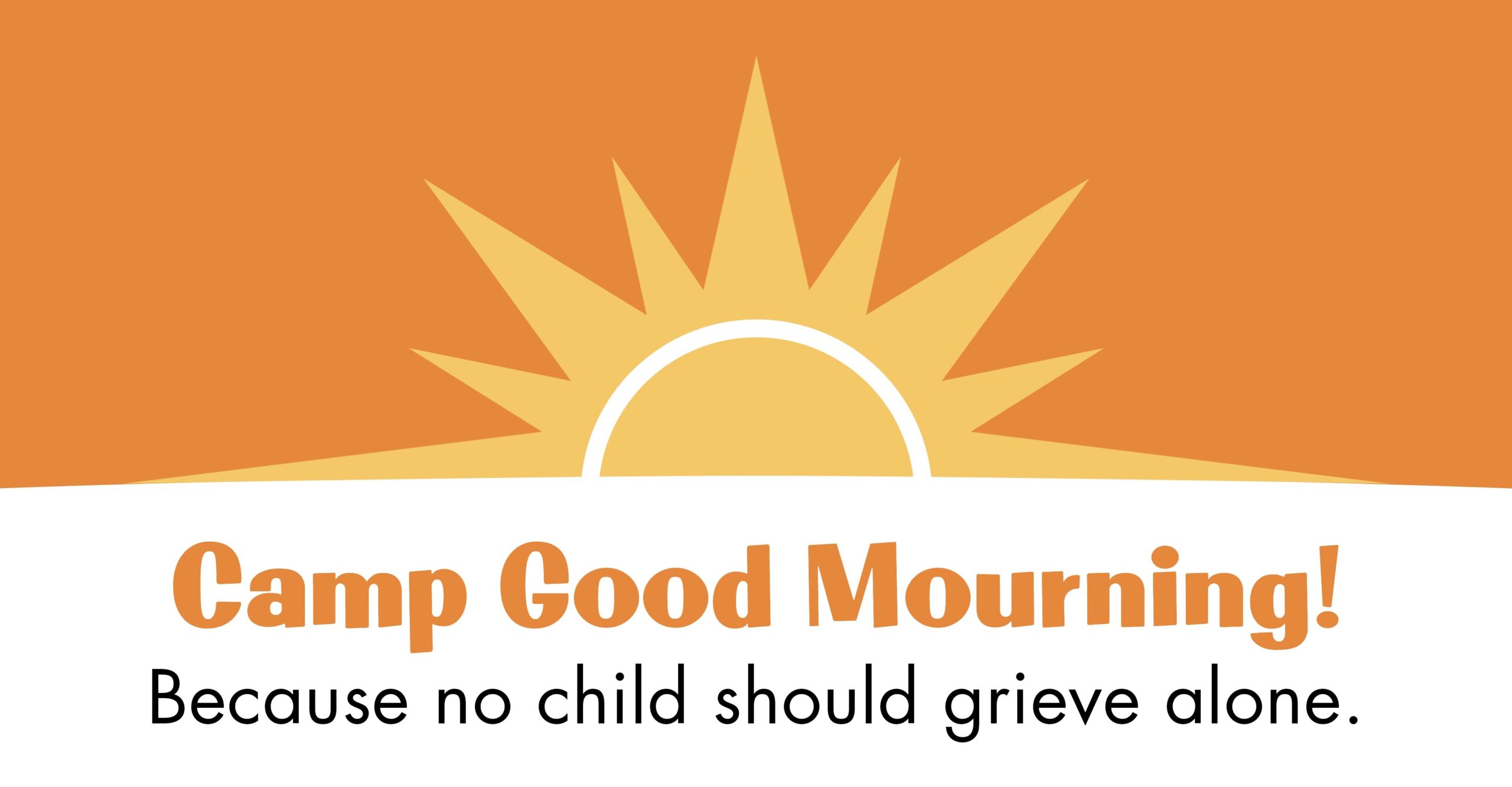 To provide FREE bereavement camp programs for Long Island children who have experienced the death of a parent and/or sibling.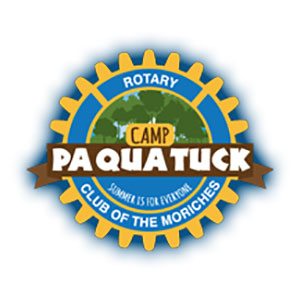 To provide a summer camp program and year-round respite for individuals with disabilities and their families.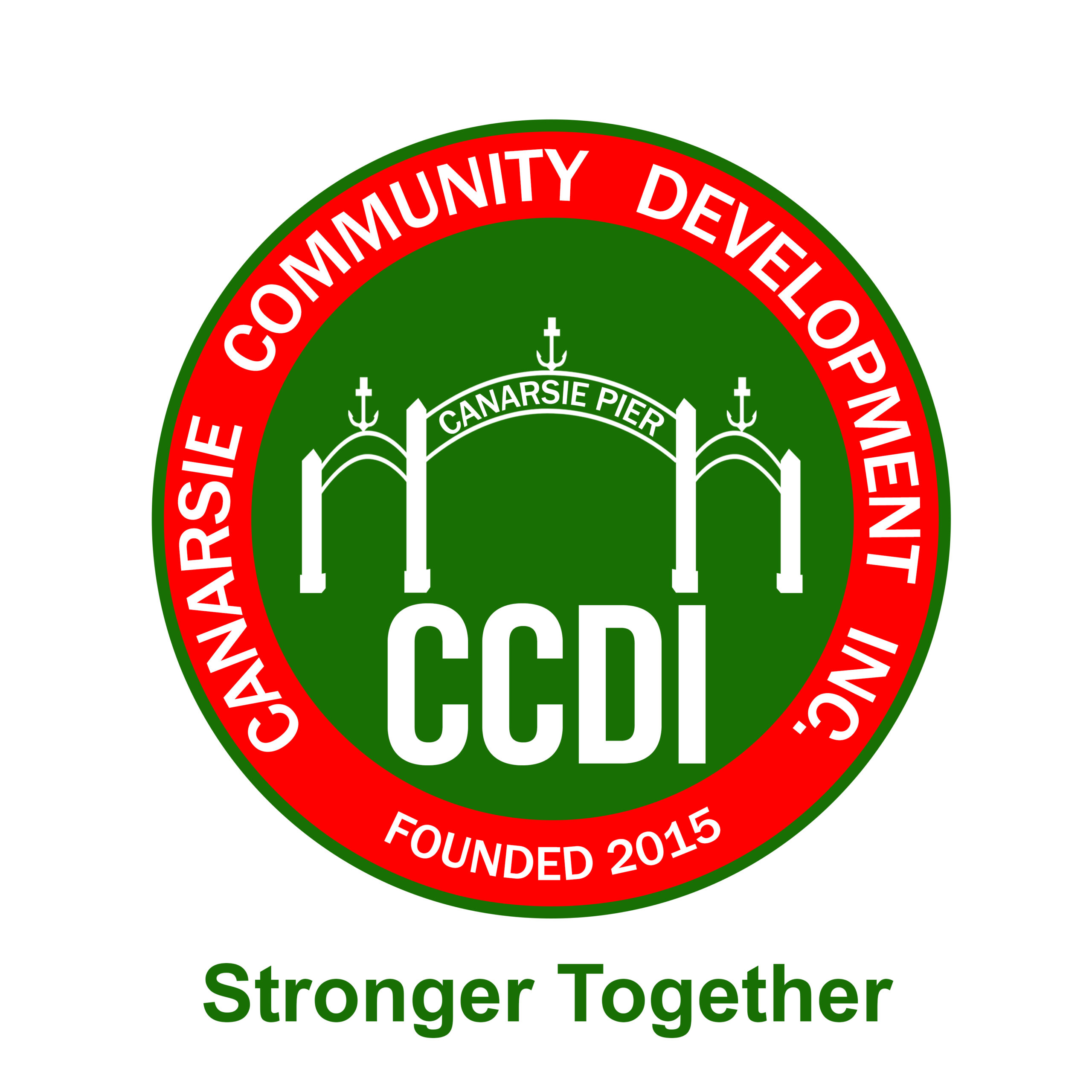 To promote and support financial and administrative community development programs including disaster relief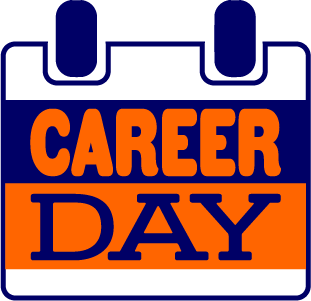 Career Day Inc.'s mission is to inspire young people through career choice awareness. It our philosophy that when a student is presented with the opportunity to meet and learn from various professionals, there can be a significant impact on their confidence, direction; and ultimate success.

CARES Foundation leads in the effort to improve the lives of the Congenital Adrenal Hyperplasia community and seeks to advance quality health care through research, education & support.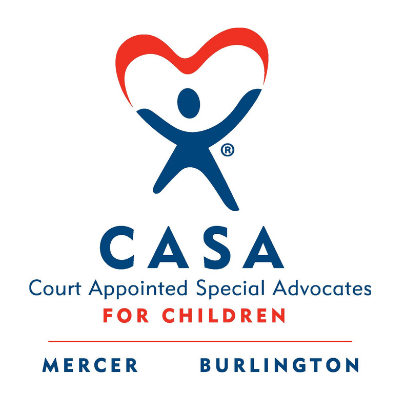 Our mission is to train and supervise community volunteers, appointed by the Family Court, to advocate for the best interests of children who have been removed from their homes due to abuse and/or neglect.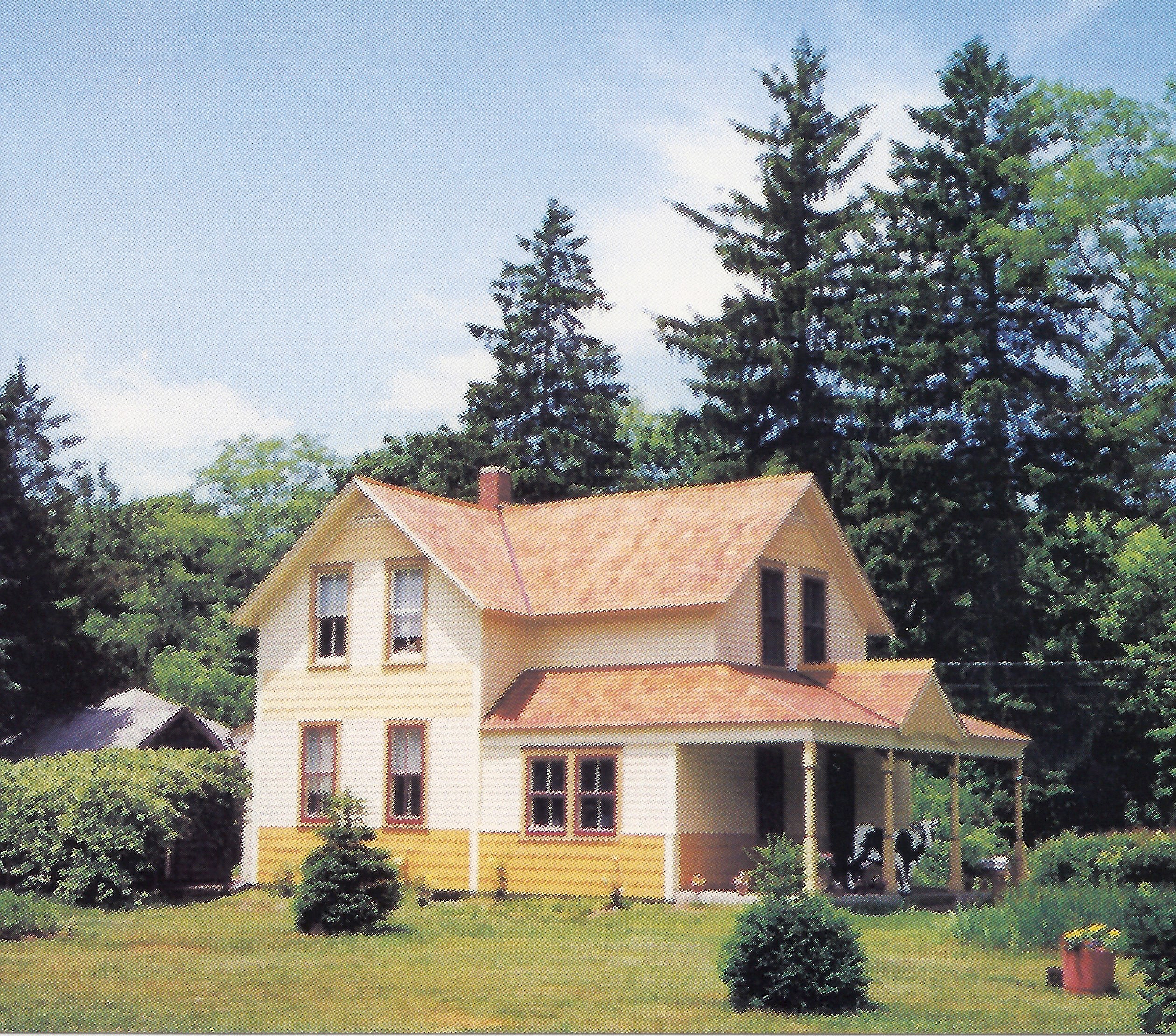 The improve the life of all residents in the Central Islip and surrounding communities.

Chances for Children serves families with children from birth to age five in the Bronx. We work with parents of young children to address trauma, nurture family relationships, and build resilience. We reach families in crisis and provide both parent-child therapy and group therapy.

Child Care Council of Nassau, Inc. (CCCN, hereafter) is a private, not-for-profit organization that has served the community since 1972. CCCN provides child care counseling and referrals to families, professional development and technical assistance to active and potential providers, and offers services to employers interested in the child care needs of employees and their families. Through research and support of child care friendly public policy and development, CCCN serves as an informational resource and public voice for issues facing Nassau County's diverse communities.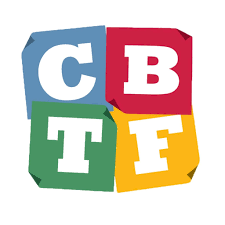 CBTF's mission is dedicated to improving the treatment, quality of life and the long-term outlook for children and families affected by a brain or spinal cord tumor.

The Children's Leukemia Research Association, Inc was founded in 1965 to find the causes, treatment, and a cure for Leukemia.
Under the direction of our Medical Advisory Committee, CLRA is committed to providing funds to the most promising leukemia (blood cancer) research projects in the hopes of isolating the causes, finding a cure, and where funding is not duplicated from other sources.
Our Patient Aid Program provides financial assistance to children and adults battling blood cancer and helps lessen the immense financial burden of treatment. Advances in treatment and the ability to continue treatment brings patients closer to remission.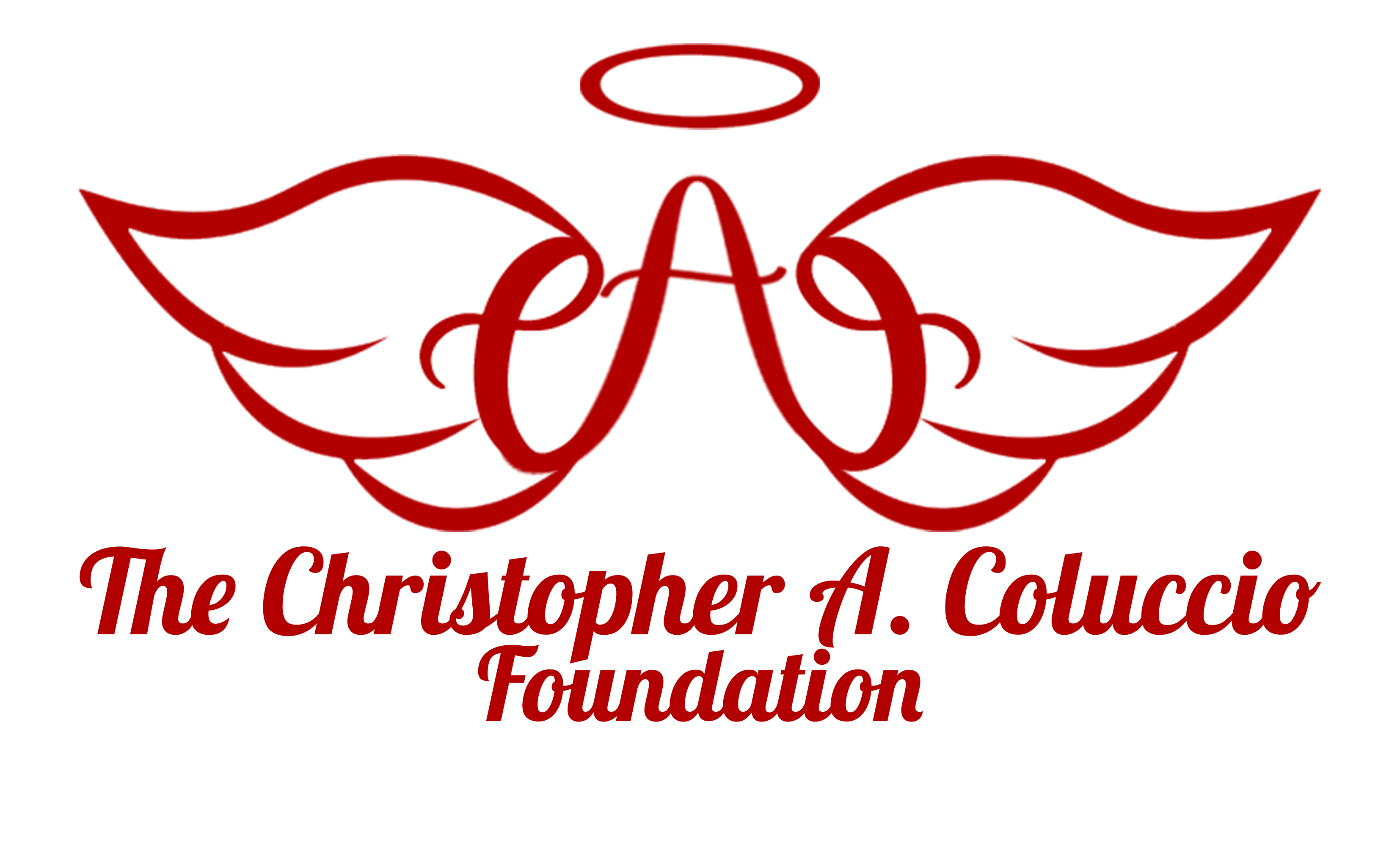 Our Mission is to celebrate and memorialize Christopher's spirit, serve and educate our community, support those struggling with mental health, depression and thoughts of suicide, open lines of communication between parents and children about mental health, depression and suicide.

CANY promotes lifelong access to educational, vocational and cultural programs for New Yorkers of all abilities. We identify barriers to participation in schools and in the community and adapts the content and delivery of programs to the diverse needs of people with disabilities.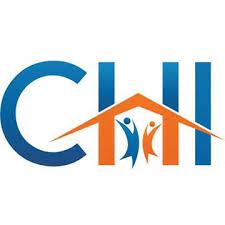 Provides housing and human services that support social and economic independence. CHI operates a wide variety of homeless housing models, from family shelters with more than 100 rooms to scattered site individual apartments.

CPI is a positive motivated change agent committed to provide comprehensive services to a diverse community of children and families, promoting self-sufficient and empowerment of the mind and spirit.

Computers 4 People is dedicated to collecting, refurbishing, and donating used computers to individuals and organizations in under-resourced communities to promote equity and access to opportunity.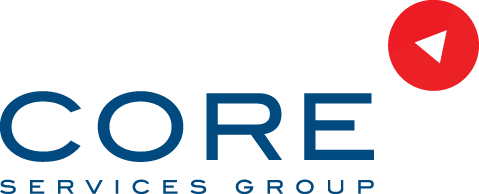 CORE Services Group is a nonprofit human services and community development organization committed to improving the lives of the individuals and families we serve and making a difference in local communities.

Counseling In Schools promotes the emotional and social growth of children so that they can thrive in school and succeed in life.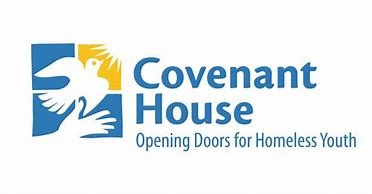 We who recognize God's providence and fidelity to His people are dedicated to living out His covenant among ourselves and those children we serve, with absolute respect and unconditional love.  

Preserve Long Island's rich aviation history and use its unique collection of air and spacecraft to excite school children about their studies in STEM and finally to expose them to pathways to STEM careers.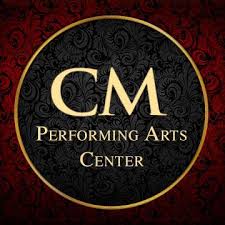 The CM Performing Arts Center, a NonProfit Organization is "home" to people from all walks of life who work collaboratively to produce quality theatrical productions. Guided by the values of excellence, diversity and community, we seek to make a positive contribution to arts-education, culture and the quality of life on Long Island.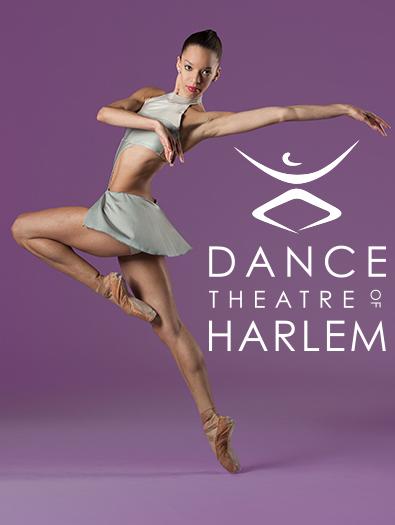 Now a singular presence in the ballet world, the Dance Theatre of Harlem Company tours nationally and internationally, presenting a powerful vision for ballet in the 21st century. The 18-member, multi-ethnic company performs a forward-thinking repertoire that includes treasured classics, neoclassical works by George Balanchine and resident choreographer Robert Garland, as well as innovative contemporary works that use the language of ballet to celebrate Black culture. Through performances, community engagement and arts education, the Company carries forward Dance Theatre of Harlem's message of empowerment through the arts for all.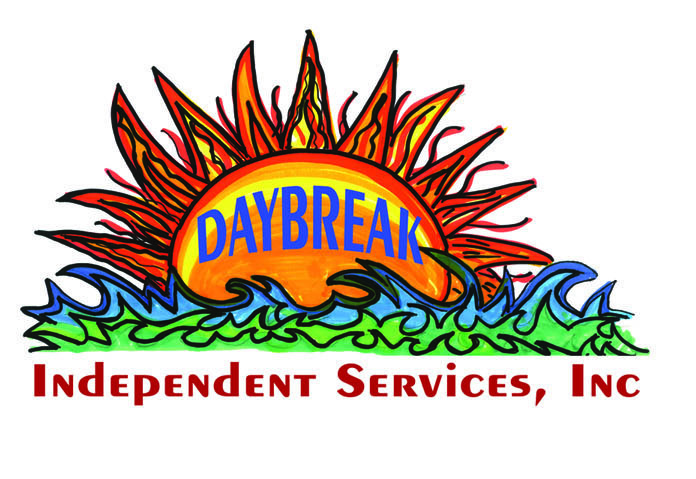 Continuing to empower intellectually & developmentally disabled adults with opportunities for Independence by providing exceptional community based person centered programs, through accountability dedicated staff and responsible measurable Governance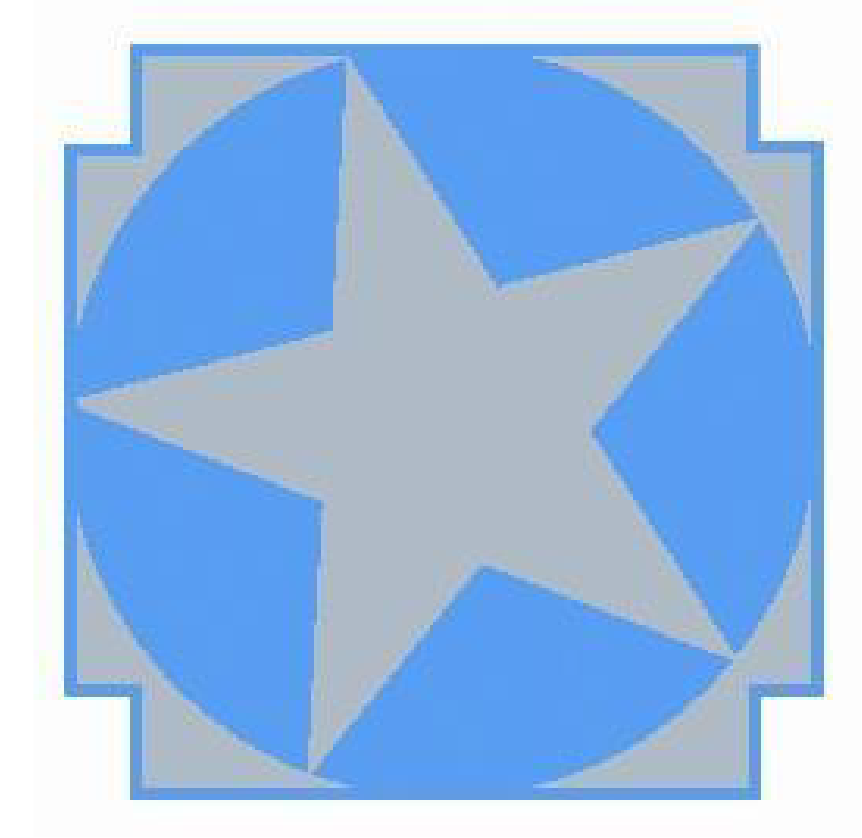 The De La Salle School is a Catholic Middle School in the Diocese of Rockville Centre that shares in the Lasallian heritage and exists to provide a quality education for young men from economically disadvantaged circumstances. We nurture each student's growth, spiritually, academically, socially and physically in collaboration with his parent(s) and guardian(s). We emphasize respect, responsibility, leadership and service, thereby preparing the young men to be caring citizens of the world.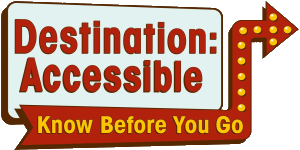 To enrich the lives of people with mobility challenges through free, first-hand accessibility information of leisure venues (restaurants, parks, museums, theaters, kid-friendly venues)
The Doctor Dre Victory Foundation is a nonprofit that provides empowerment for people with disabilities including but not limited to blindness, for amputees, and for diabetics, through financial assistance and future workforce inclusion.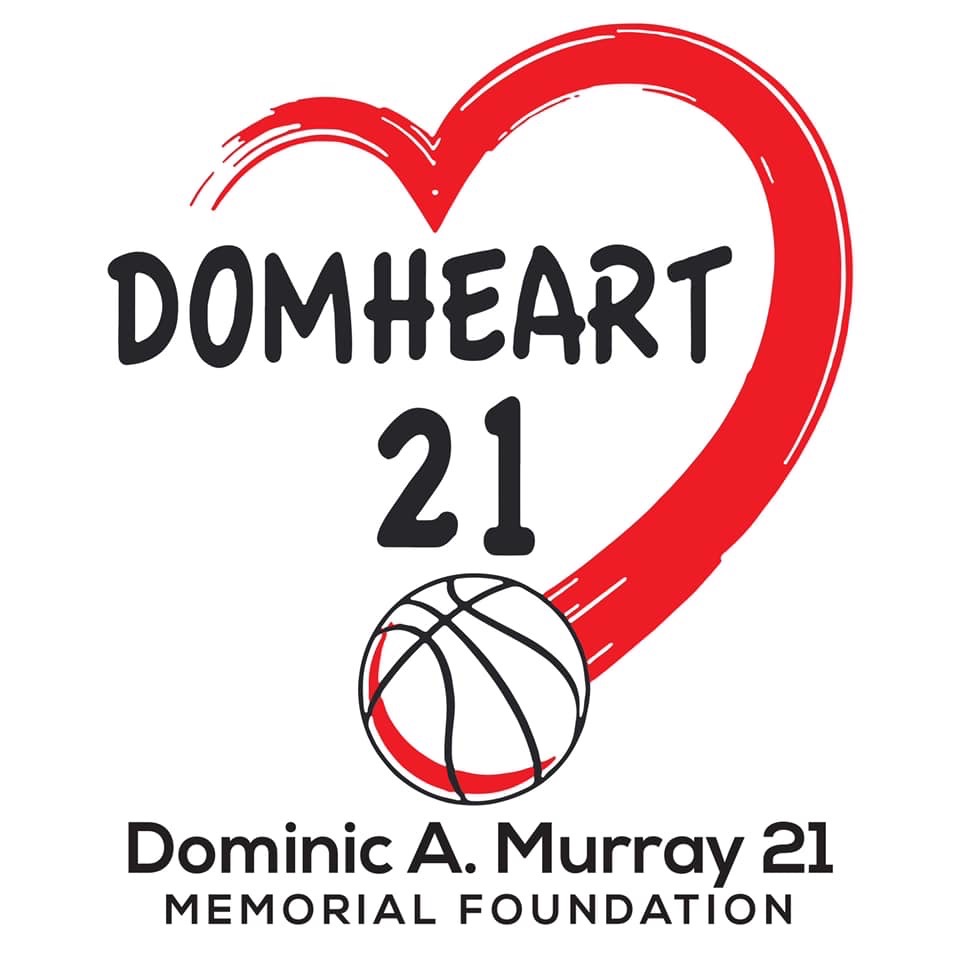 DomHeart21 provides heart screenings for children, teens and young adults for early detection, CPR-AED training, and life saving AED equipment to prevent sudden cardiac arrest and death in the young.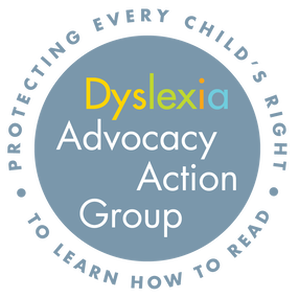 Advocate to secure evidence-based services for underprivileged children with dyslexia, organize professional development and consultations for underachieving school districts. Additionally, we provide remediation for incarcerated youths and adults who have dyslexia and are functionally illiterate.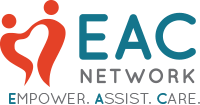 EAC Network is a not-for-profit social service agency that empowers, assists, and cares for over 43,220 people in need through 100 programs across Long Island and New York City. Our mission is to respond to human needs with programs and services that protect children, promote healthy families and communities, help seniors, and empower individuals to take control of their lives.

Manage and promote local history, museum and education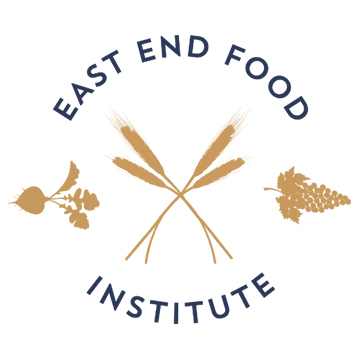 East End Food Institute builds partnerships among farmers, food producers, and food consumers on the East End of Long Island. Our members work together to create a more economically-viable, environmentally-sustainable, more efficient, and equitable local food system.

Provide educational supports for individuals diagnosed with autism spectrum disorders.  We operate a 12 month school program, an adult vocational program as well as 10 acre farm providing volunteer and job opportunities to people with disabilities.

Elizayo is a registered NPO which Aims to assist other under-resourced NPO's to deliver on their purpose. particularly  in the field of gender inequality, social justice, victims rights and youth empowerment.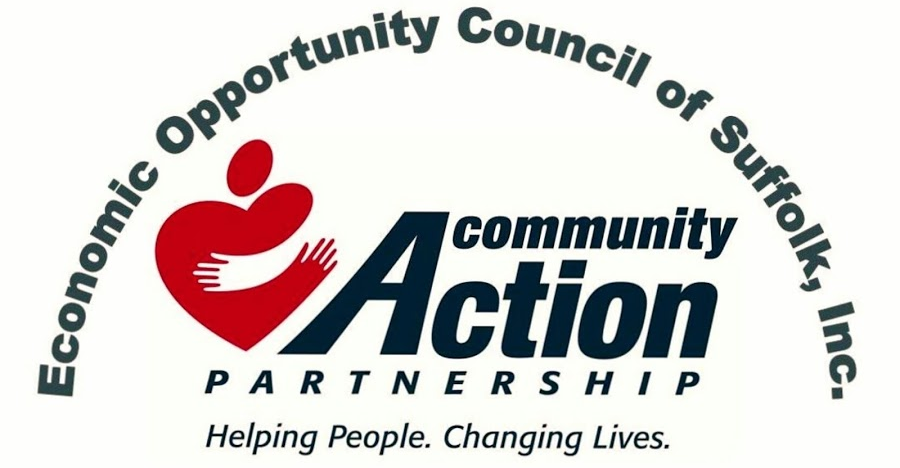 Our mission is to assist families and communities in becoming self-sufficient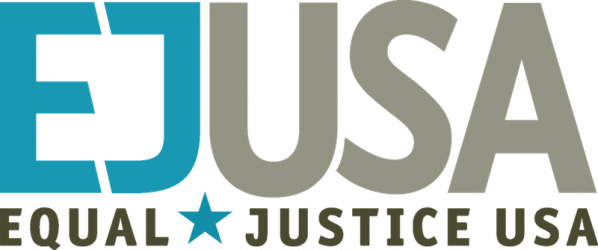 To transform the justice system by promoting responses to violence that break cycles of trauma. We work at the intersection of criminal justice, public health, and racial justice to elevate healing and safety over retribution, meet the needs of survivors, and advance racial equity.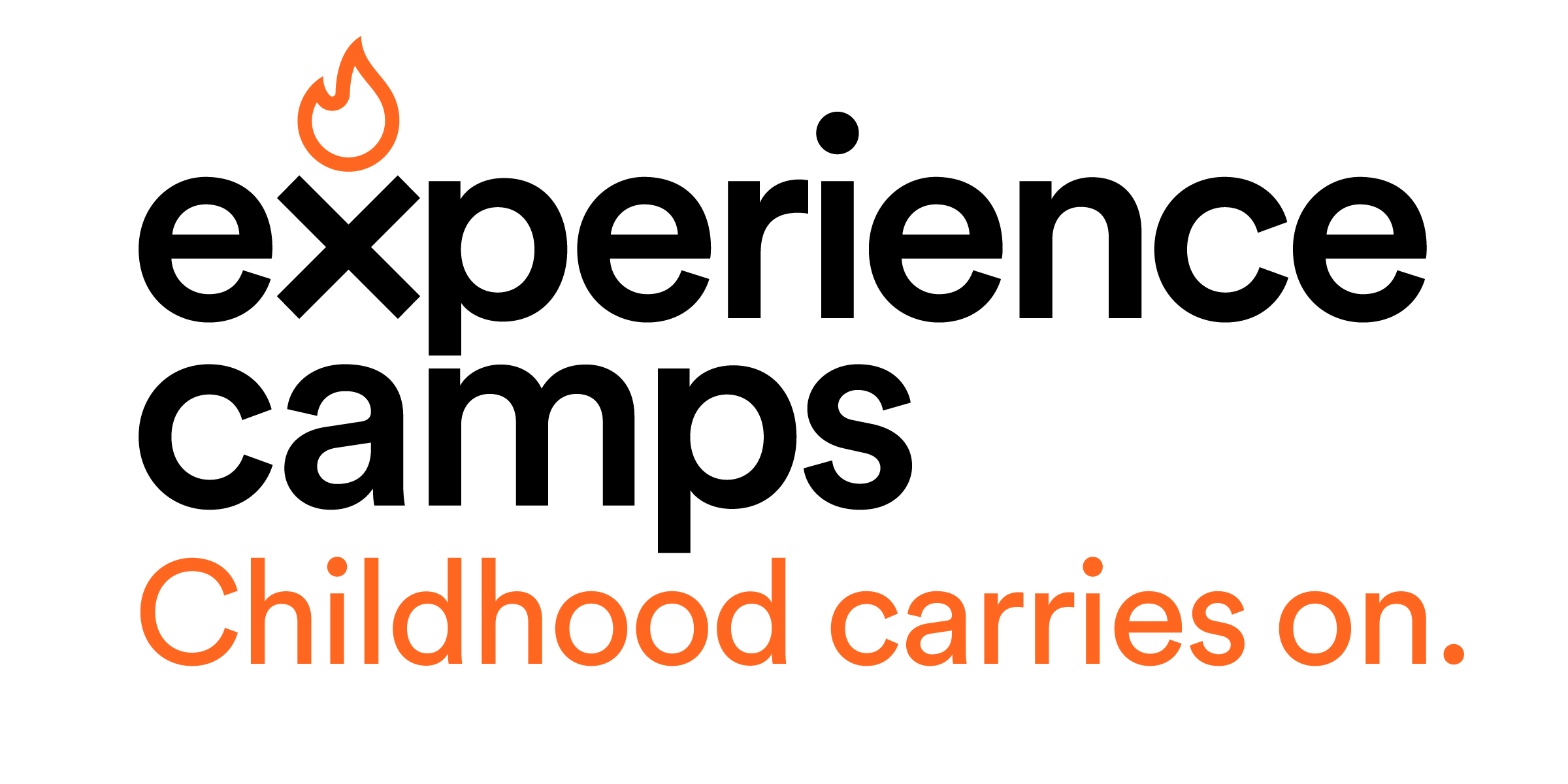 Experience Camps is a national, no-cost program for grieving children who have experienced the death of a parent, sibling or primary caregiver.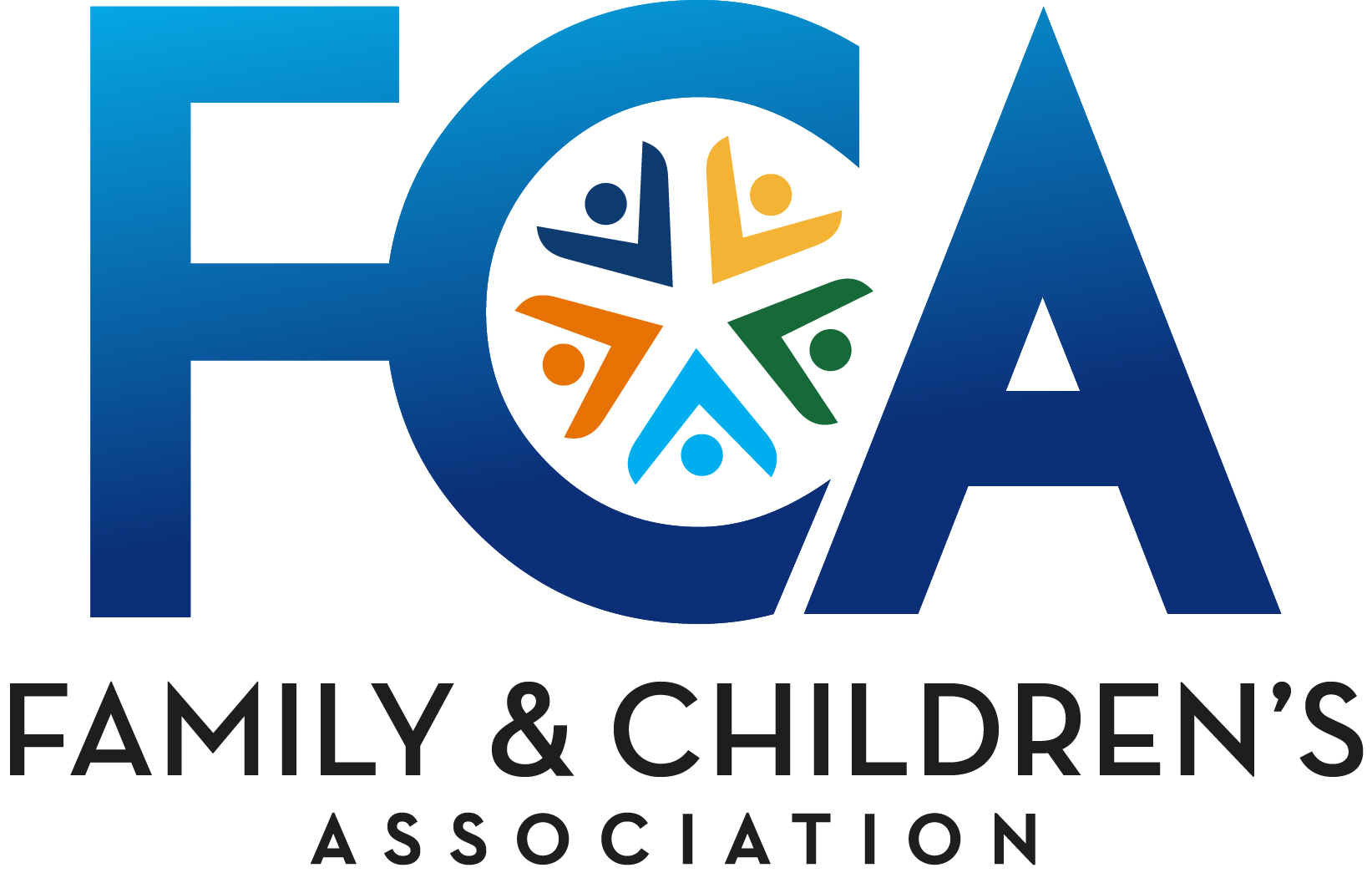 FCA's mission is to protect and strengthen Long Island's most vulnerable children, families, seniors, and communities. At FCA, we envision a Long Island where a legacy of optimal health, educational success and economic security passes from one generation to the next.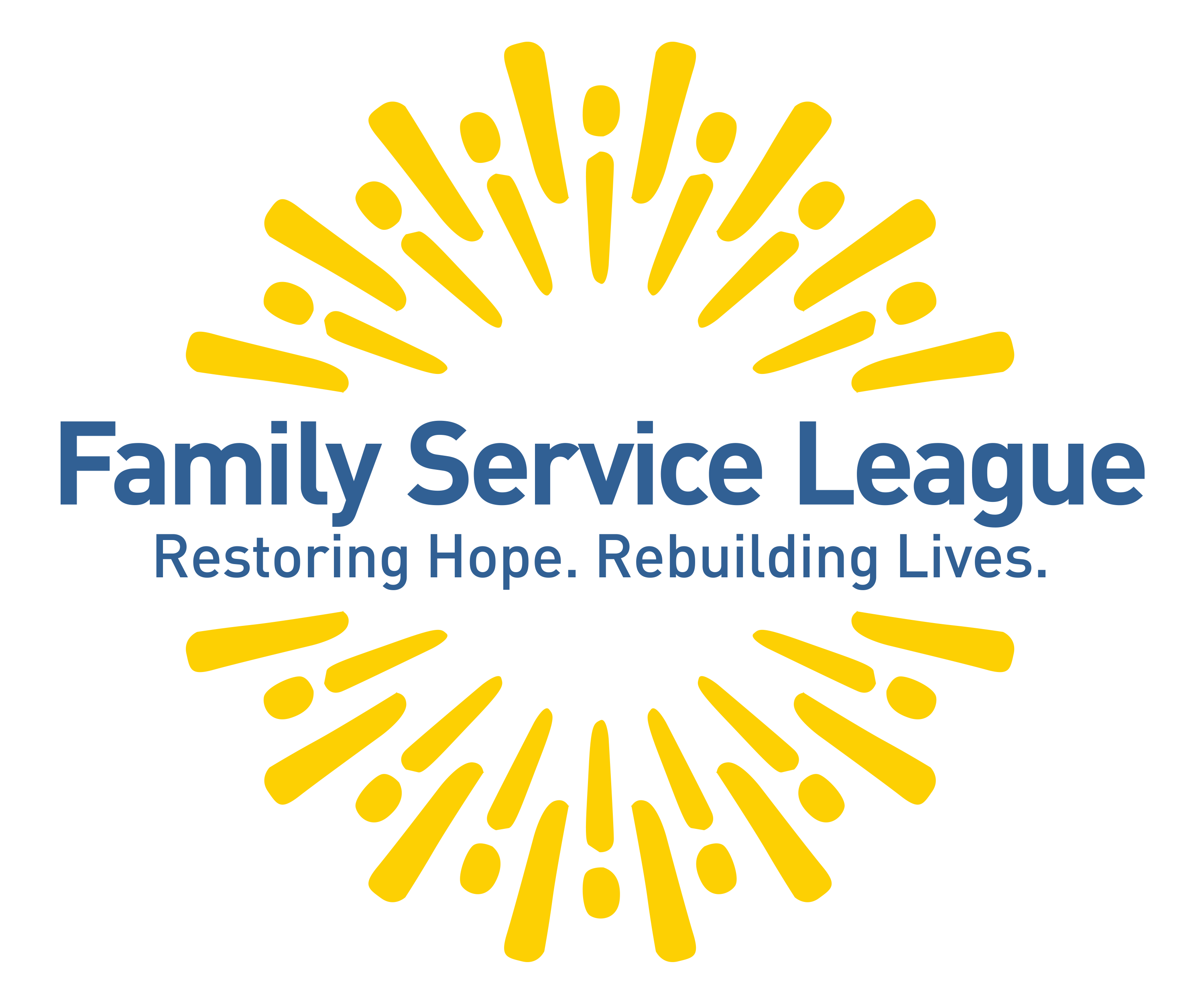 Family Service League (FSL) helps individuals, children, and families to mobilize their strengths and improve the quality of their lives at home, in the workplace, and in the community.

FIRST CARES is dedicated to developing alternative learning and mentoring programs that will help, encourage, coach, mentor and equip individuals from various local and international communities to grow socially, educationally and economically.
To Help Young Adults Achieve their personal and financial goals

Flanders Fields is on a mission to make sure no veteran is ever denied a bed, addiction treatment placement or support because of inadequate financial resources. It is our relentless mission to help every veteran in need that we can.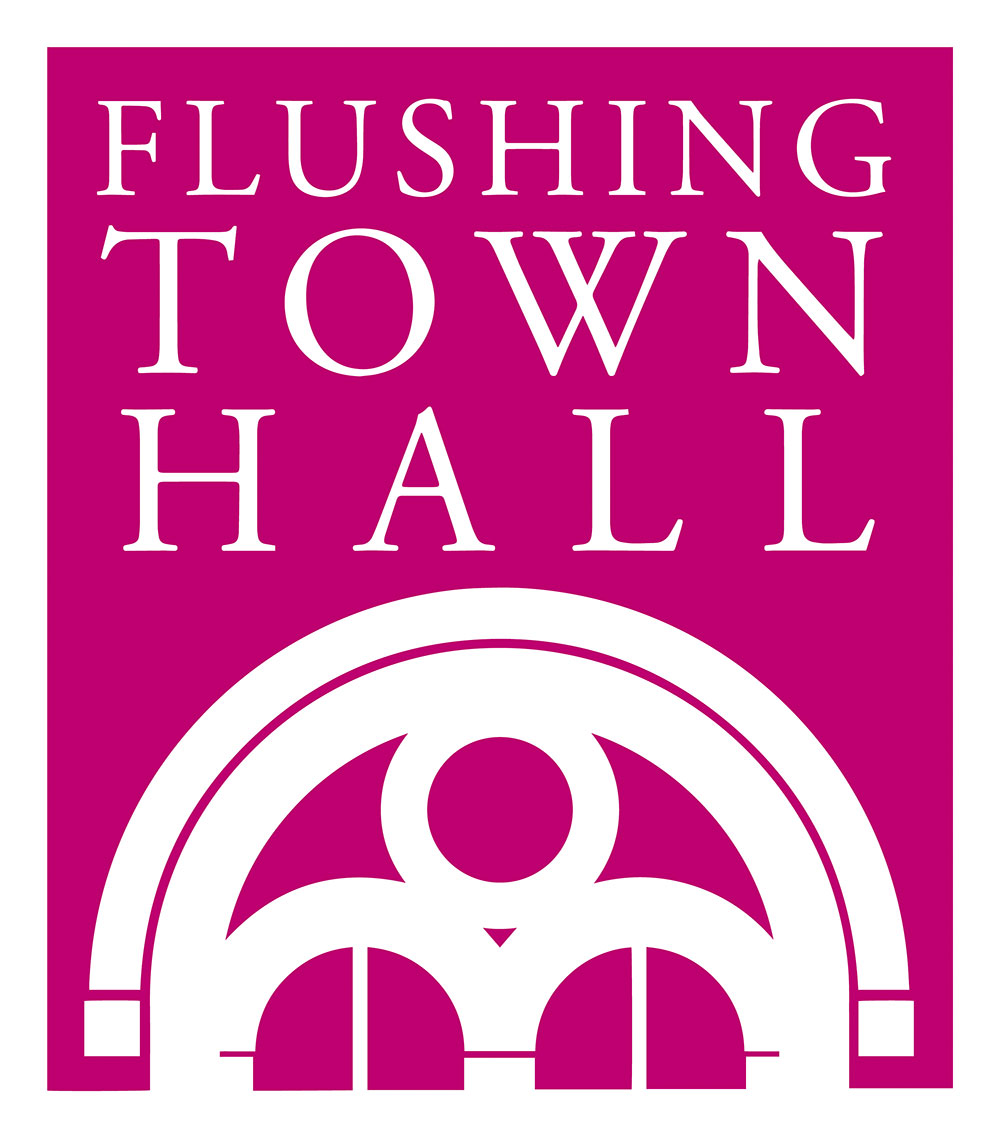 To bring people together by presenting arts and culture from around the world; stewardship of NYC-owned Flushing Town Hall (1862)

To enrich the lives of those with autism through opportunity and understanding.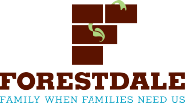 Forestdale provides comprehensive supports to young people and families who are healing from trauma and working to overcome poverty. Our mission is to ensure that children and families have the fundamental assets they need to thrive and live independently.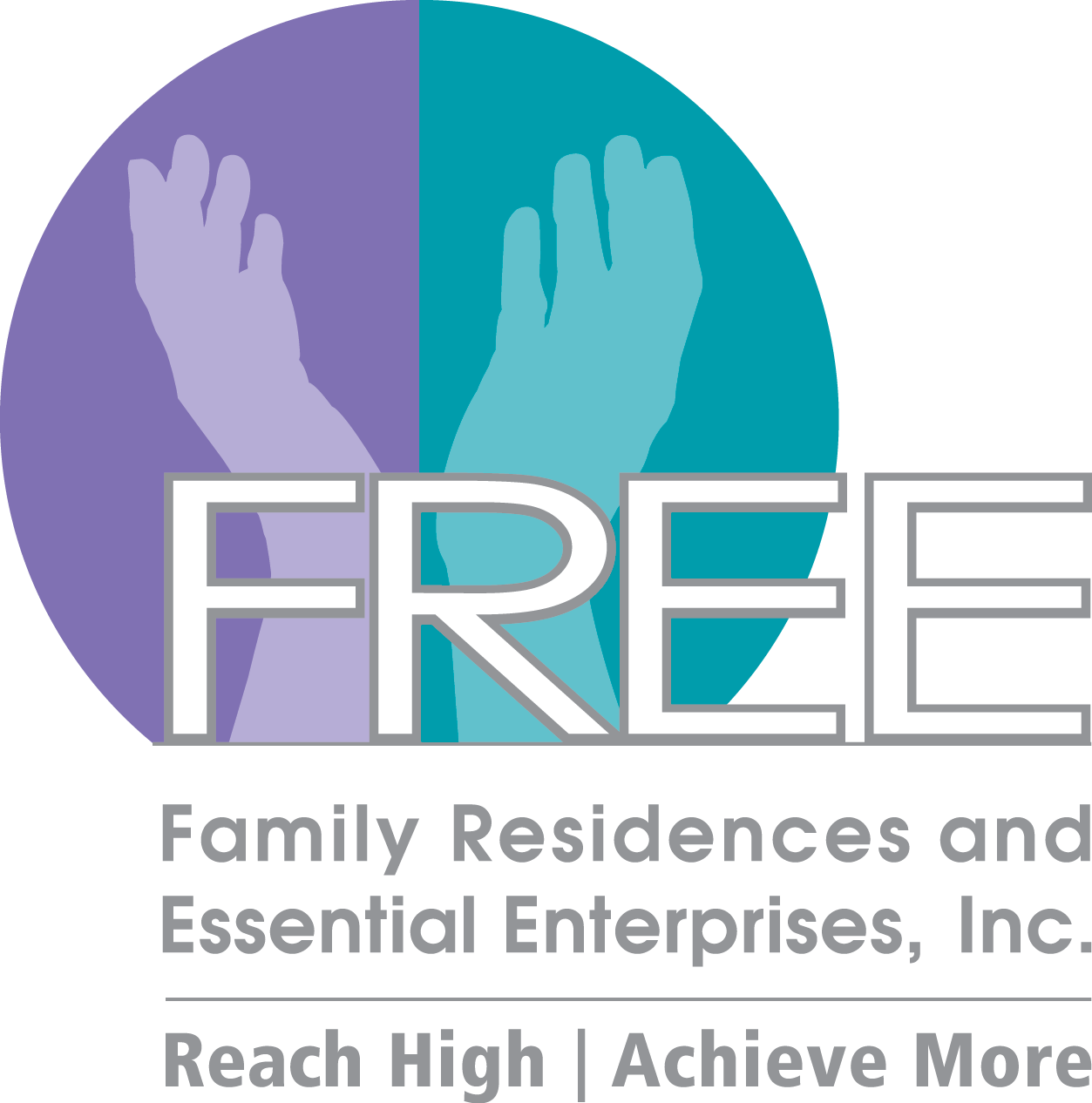 A multi-service provider providing supports for the differently abled; building the bridge for true community.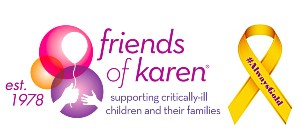 Since 1978, Friends of Karen has been providing emotional, financial and advocacy support – at no cost – to families in the New York Tri-State region caring for a child with cancer or another life-threatening illness, from diagnosis through treatment.

Provide services to people with intellectual and developmental disabilities in New York City.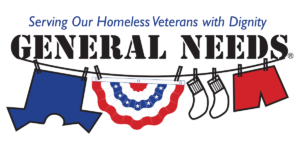 The primary mission of General Needs is to assist homeless veterans & veterans in need to live lives of dignity by providing new clothing and essential items.

To inspire all girls to be strong, smart and bold

Provide support, education, advocacy and research to people with chronic disease.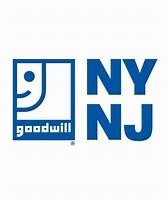 Removing barriers to employment for the disabled and disenfranchised.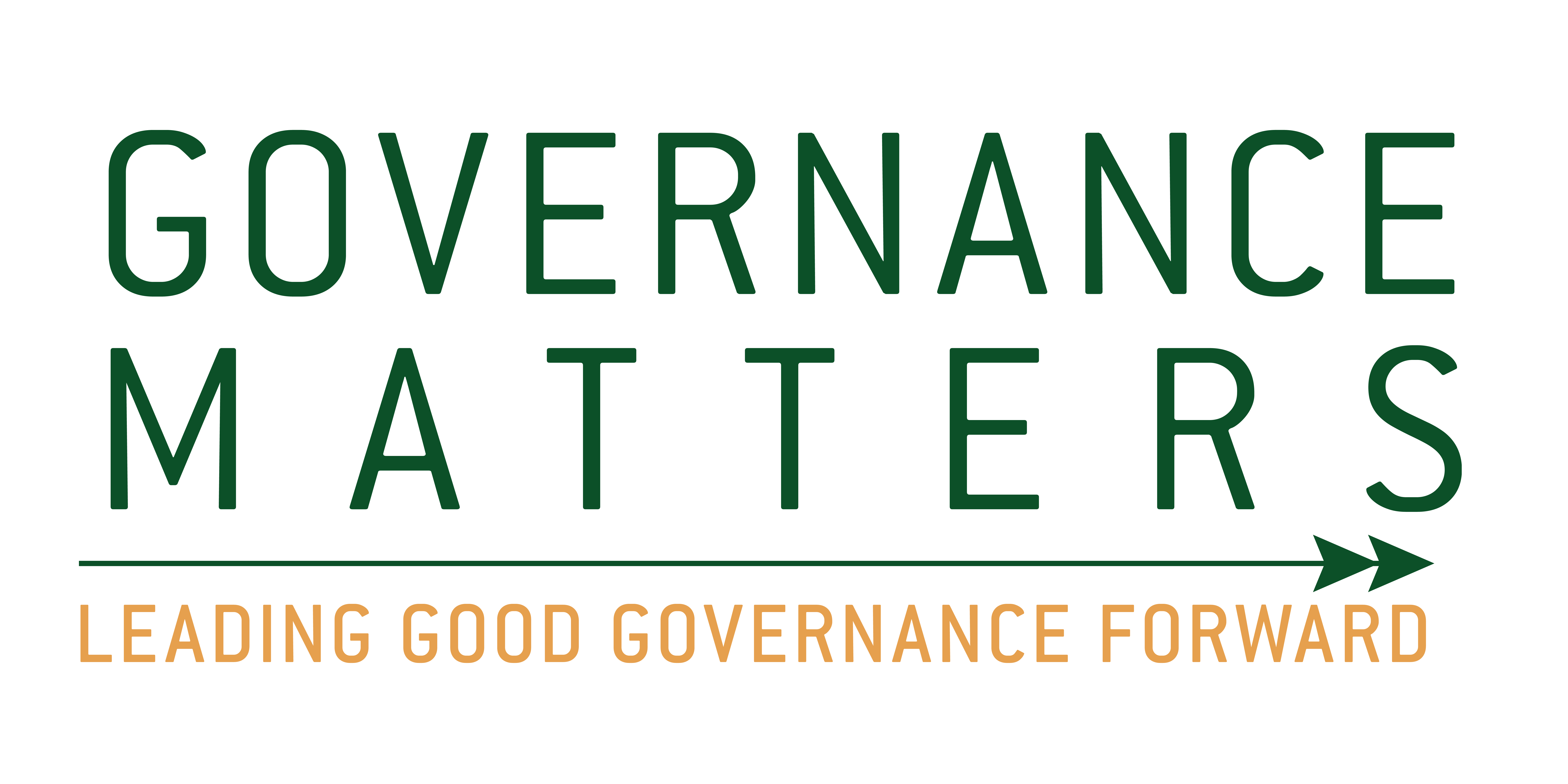 Governance Matters' mission is to assist nonprofit organizations achieve the highest standards of board leadership, governance and oversight. We do this by providing nonprofit board training, consultation and providing educational resources. We also have an online recruitment program that helps organizations seeking new board members find talented board candidates from outside their networks.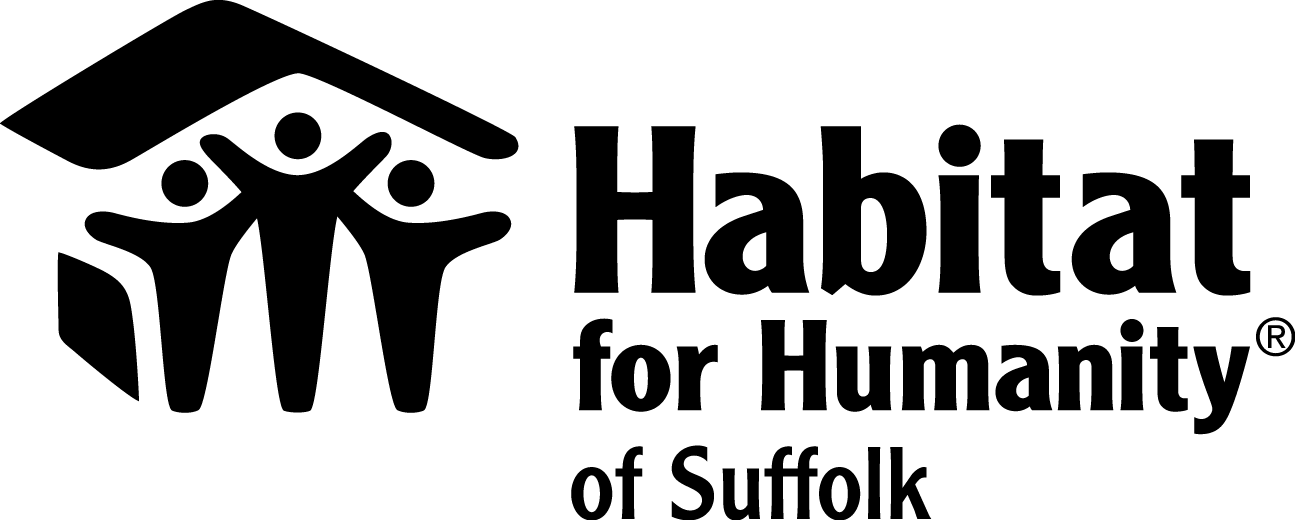 Seeking to put God's love into action, Habitat for Humanity brings people together to build homes, communities and hope.

HARBOR CHERISHES CHILDHOOD, CULTIVATES WONDER AND INSPIRES CONFIDENT LEARNERS AND LEADERS."
We provide community based services for adults with developmental disabilities.

Premier provider of developmental and educational services to young children and their families, who live in poverty and struggle to meet the basic needs of life.
We promote school readiness enhancing social, cognitive development of children through the provision of educational health, nutrition.

To promote voter registration and civic participation through the power of music and culture.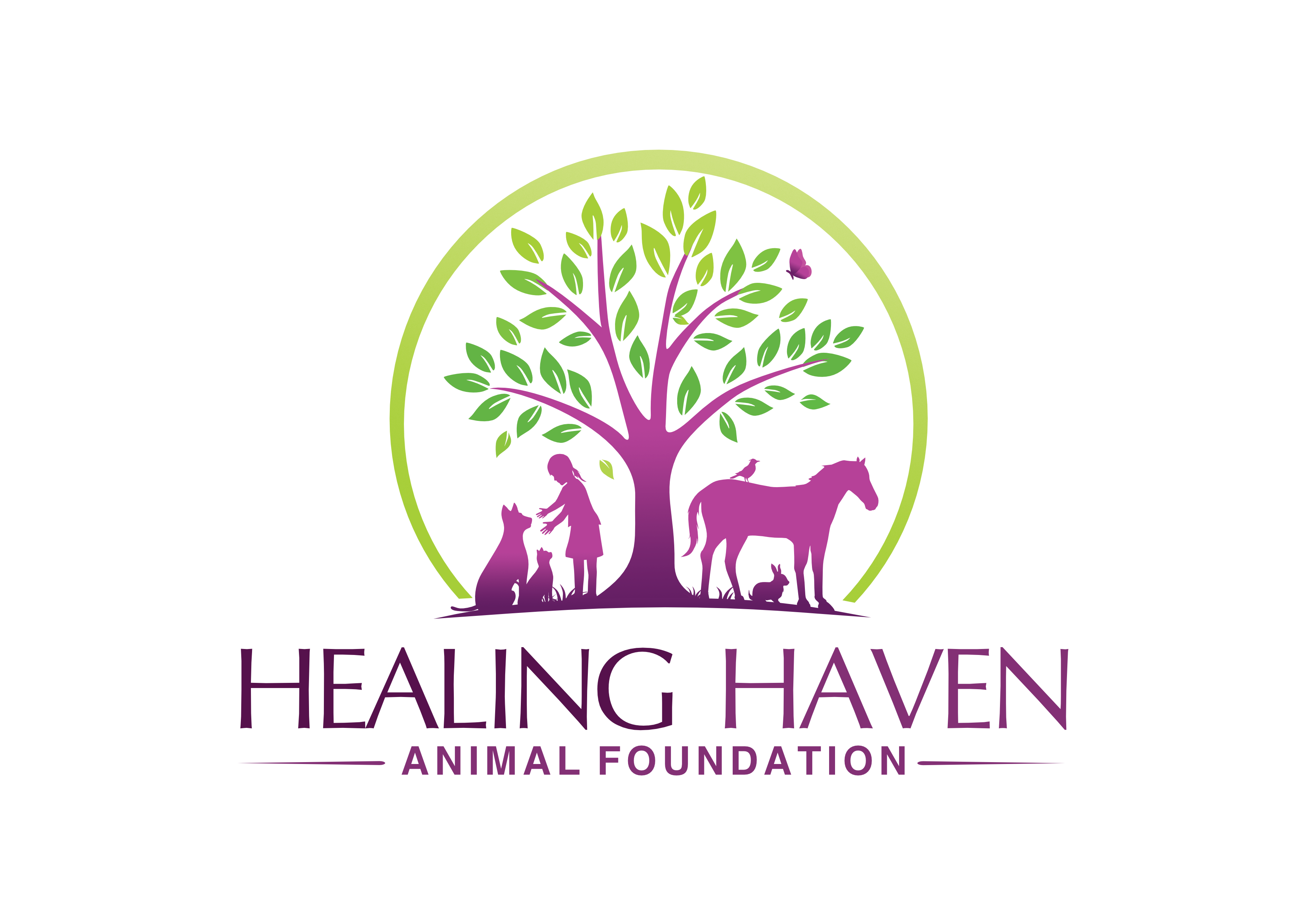 We are committed to improving the health and welfare of animals through funding urgent veterinary care, animal education, and community outreach programs. We strongly believe that lack of finances should not determine an animal's destiny.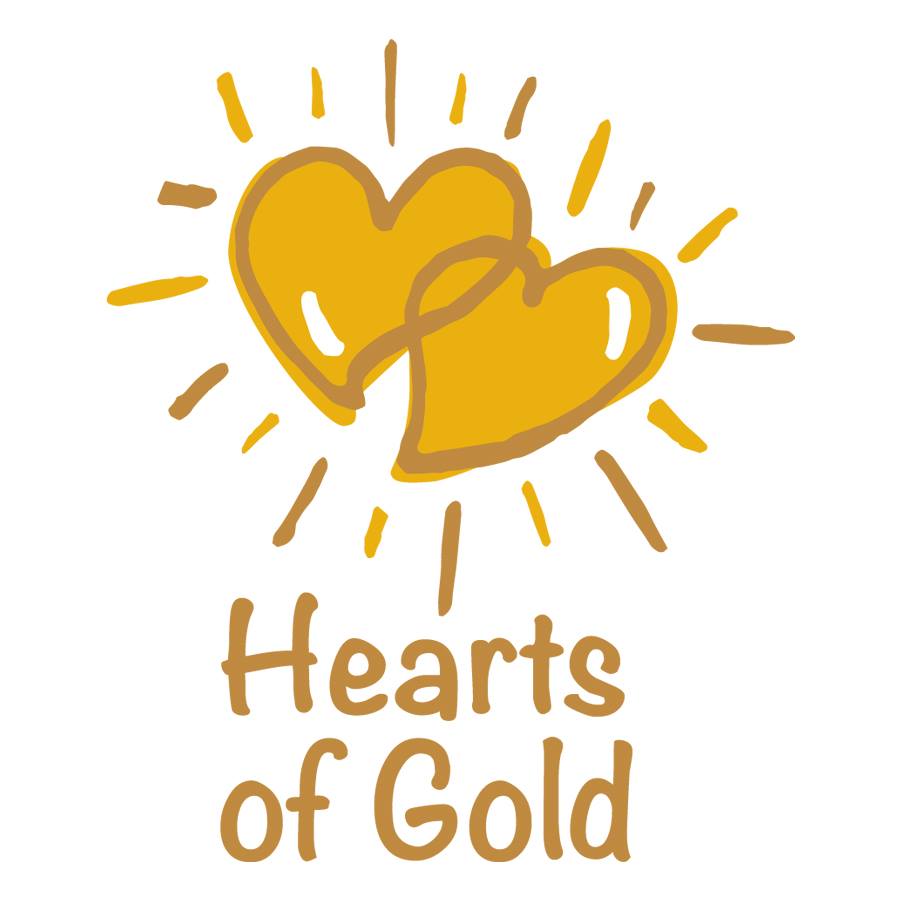 The mission of Hearts of Gold (HoG) is to reimagine the future
of homeless mothers and their children, together, by helping
them to become confident and self-sufficient as they prepare
to transition out of the New York City shelter system and into
permanent homes.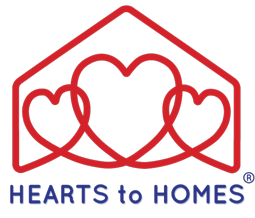 The mission of Hearts to Homes is to assist newly independent young adults who have just aged out of foster care. This assistance alleviates some of the stress during the initial transition by providing the essentials to furnish a new home.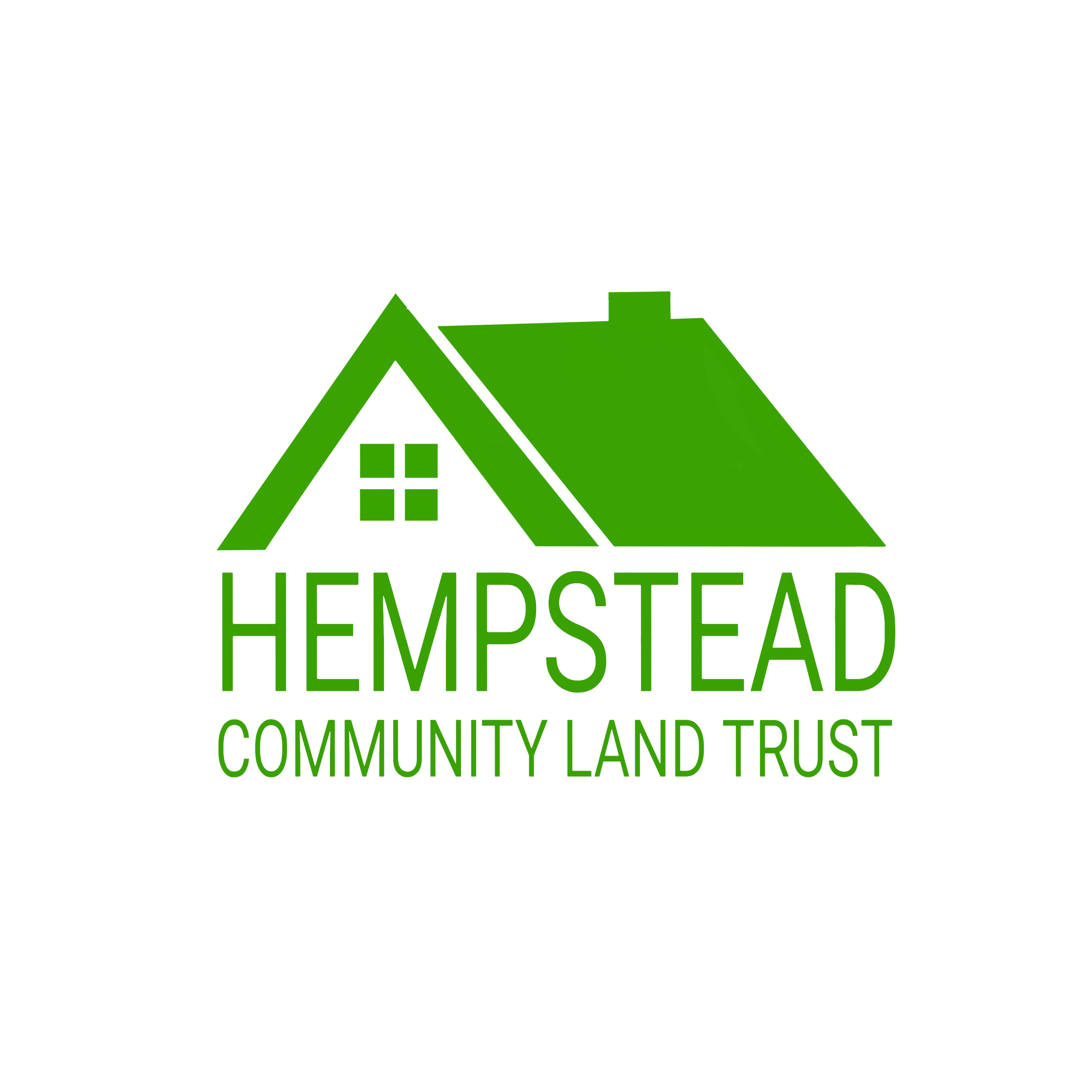 Hempstead Community Land Trust is a 501(c)3 member-based organization with a mission to acquire, renovate, and provide affordable homeownership, and economic opportunities to families and individuals of low-to-moderate-income which will remain affordable in perpetuity.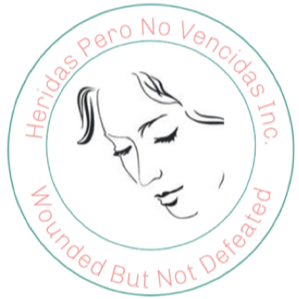 Heridas Pero No Vencidas, INC ("Wounded but not Defeated Women's Center"). HPNV began in 2007 as a women's Christian ministry to create a place where women may receive spiritual and secular education as well as support and counseling.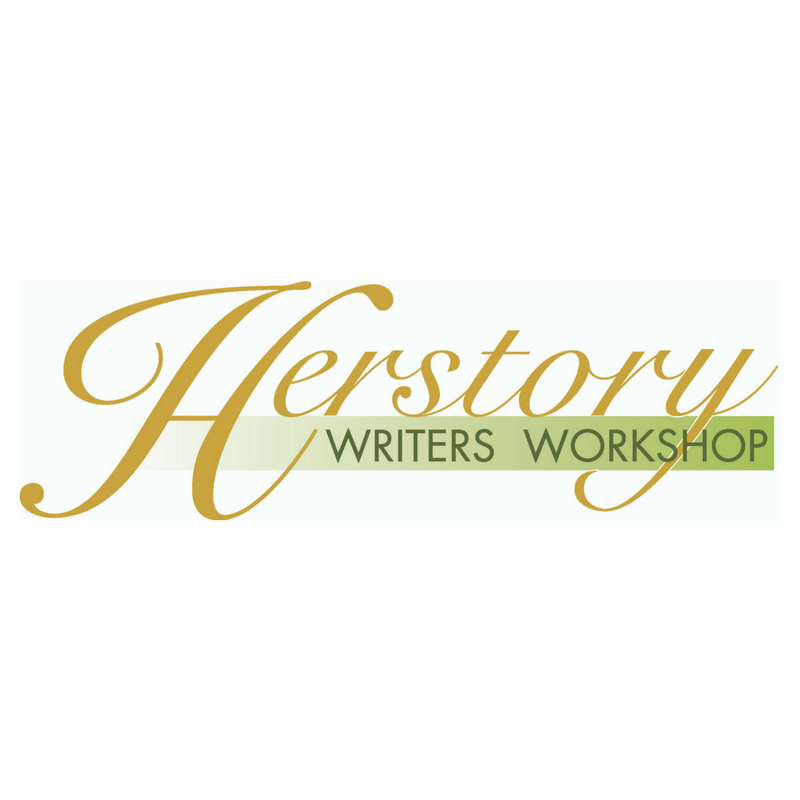 Our mission is to bring unheard voices, both near and far, into the public arena and transform lived experiences into powerful written memoirs that change hearts, minds, and policy.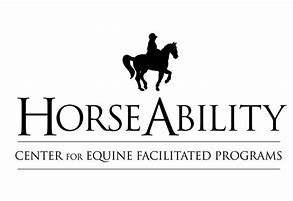 To improve the lives of individuals with Special Needs through Equine Facilitated Interactions.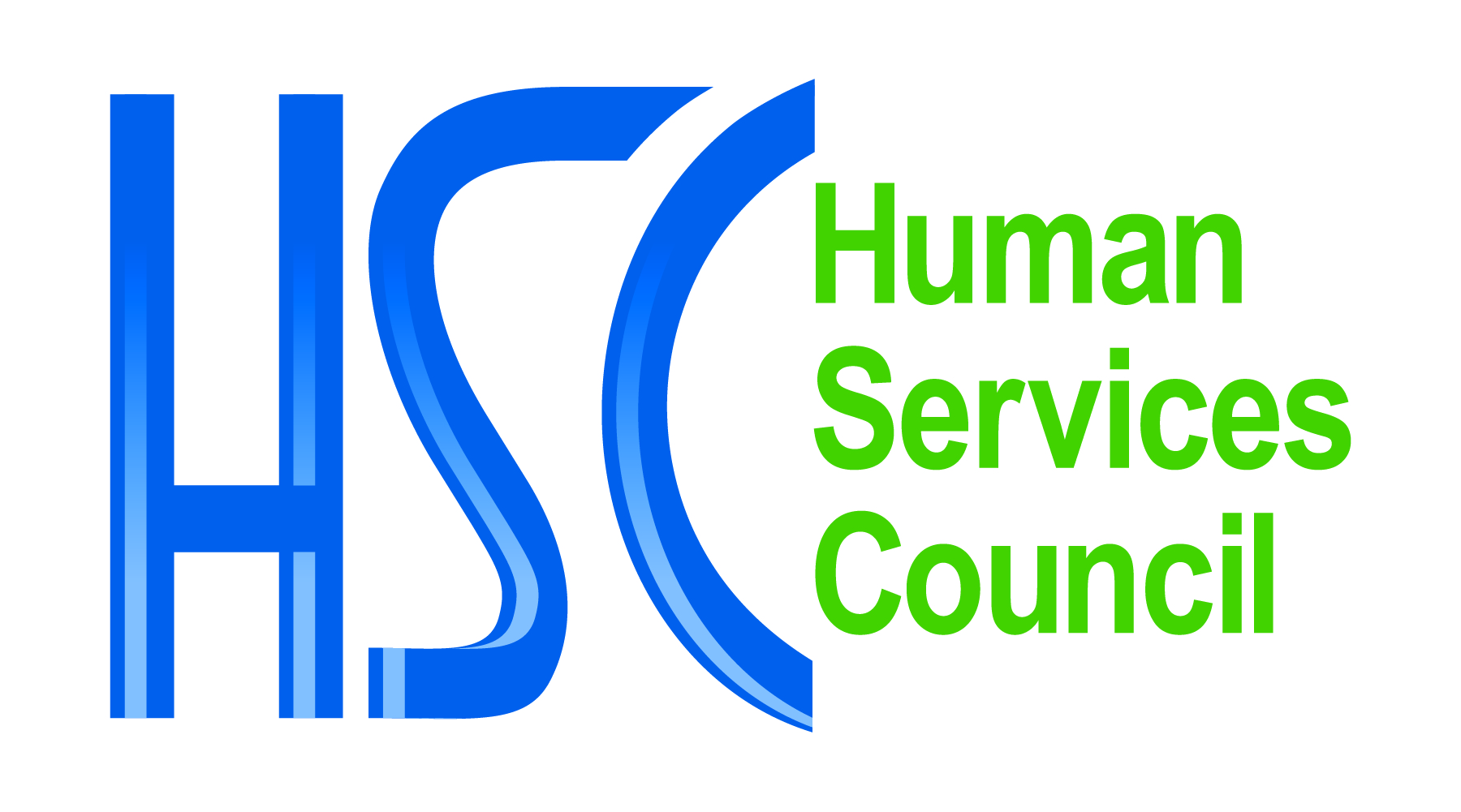 HSC strengthens New York's nonprofit human services sector, ensuring New Yorkers from all walks of life, across diverse neighborhoods, cultures, and generations reach their full potential.

It is the mission of IGHL, in concert with government, community leaders and the families of those we serve, to develop and implement innovative programs for people with intellectual disabilities, so that they can realize their full potential, and become contributing members of their community.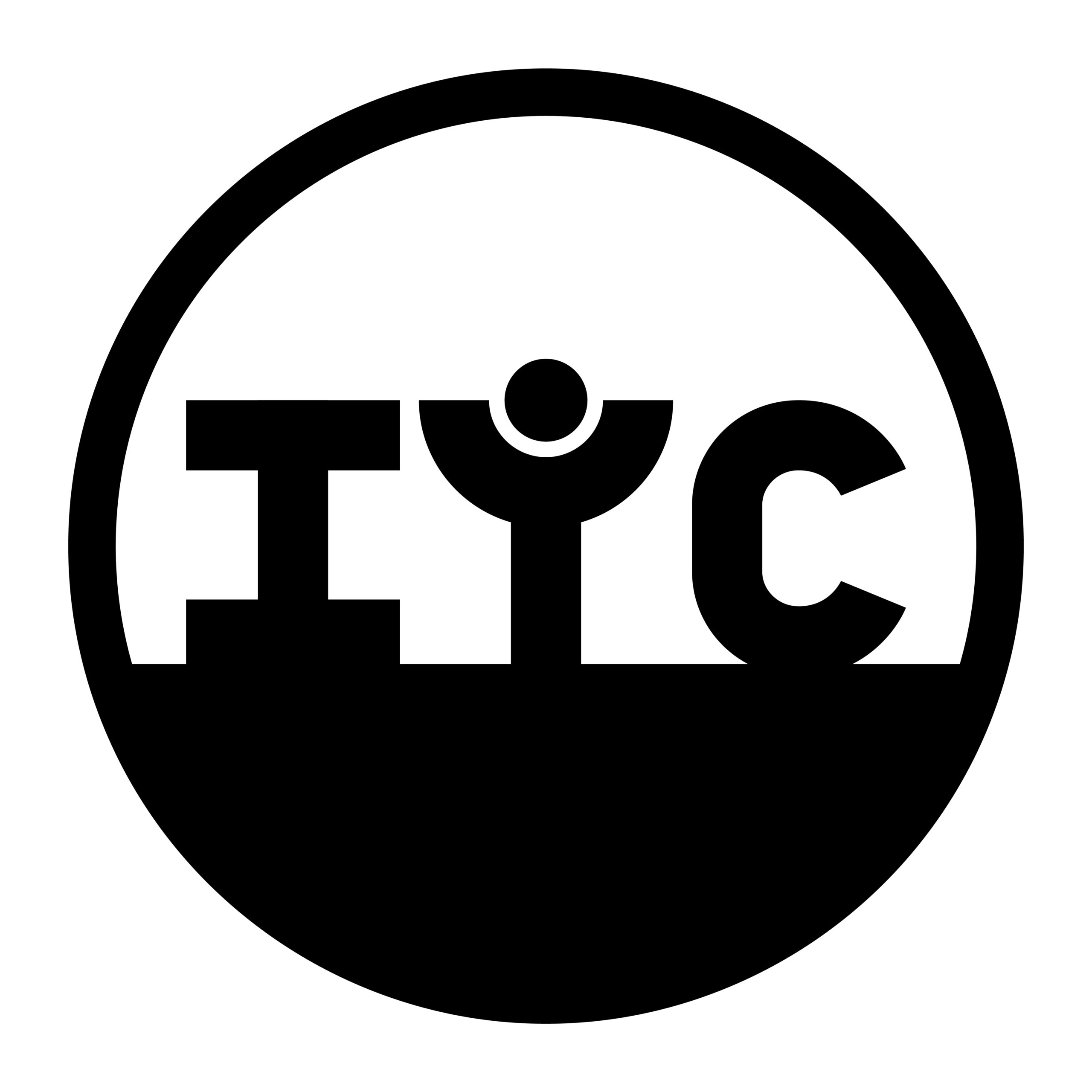 At Inform Your Community our mission is to capitalize on the power of authentic fun experiences to provide important relevant impactful information that facilitates an electorate informed about civic engagement and social issues.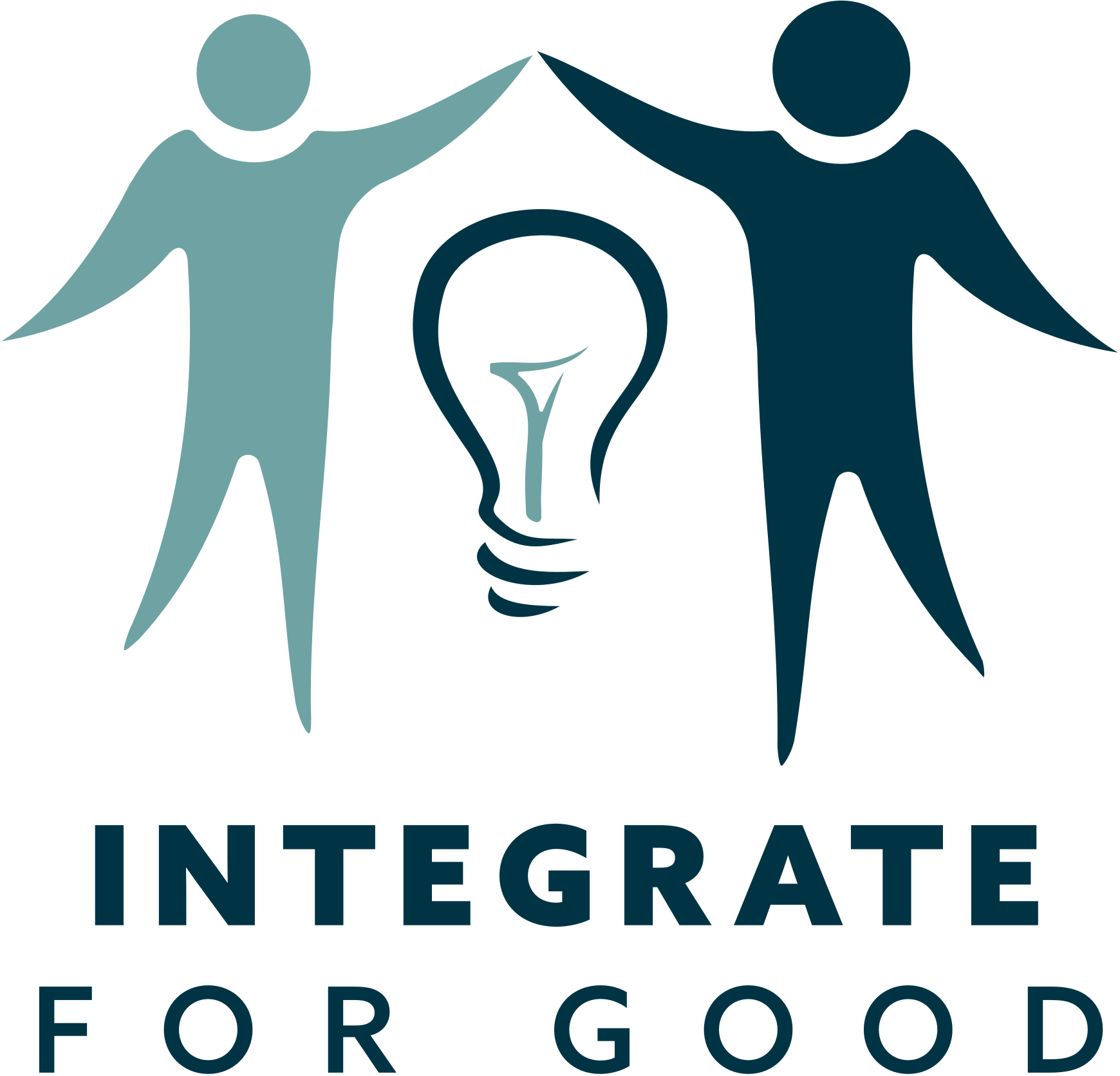 Integrate for Good empowers students and adults with disabilities to share their talent through inclusive volunteerism,  community leadership and meaningful employment.

Substance use and treatment residential program in service for over 50 years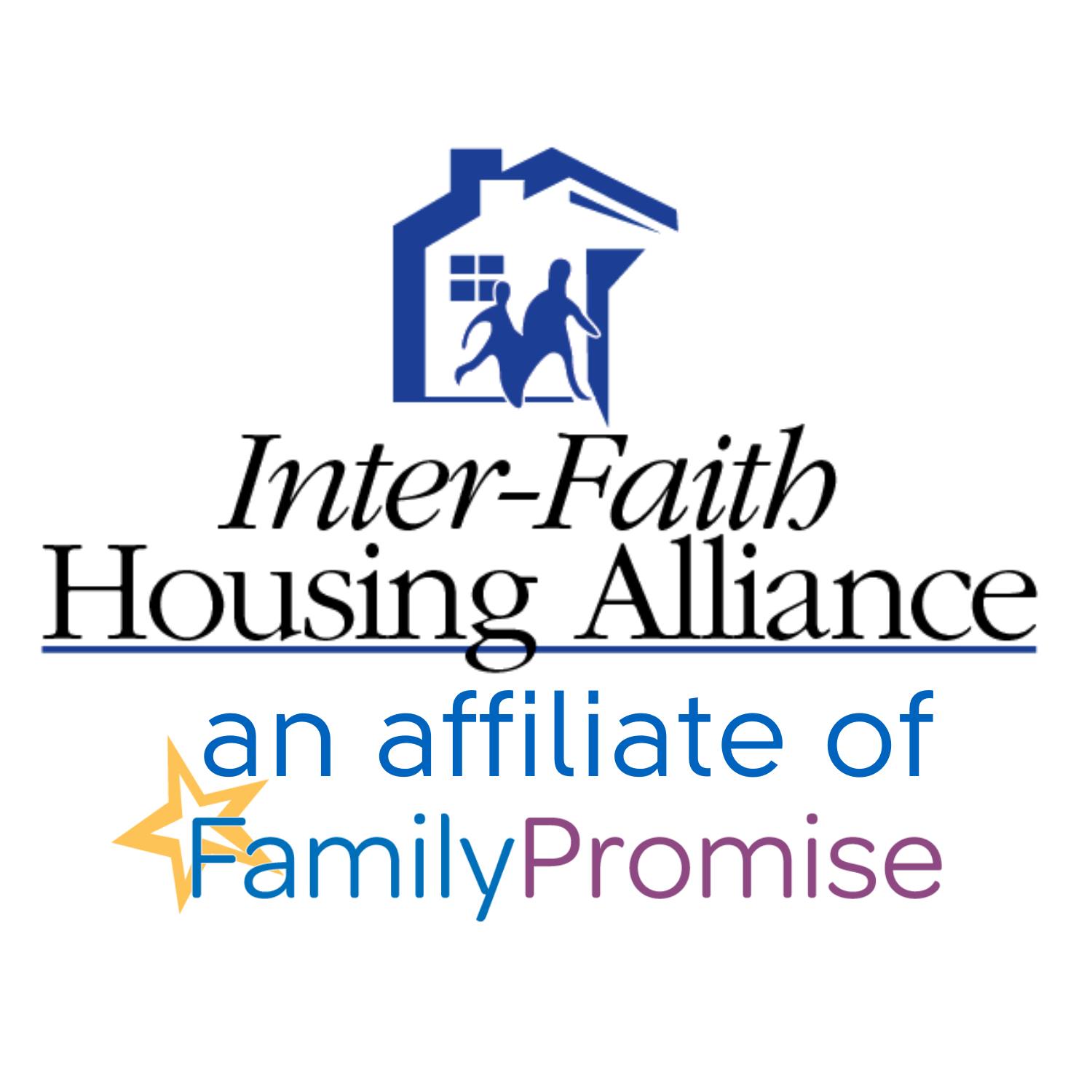 Inter-Faith Housing Alliance provides opportunities for families in our diverse community to achieve self-sufficiency by offering community-based programs designed to bridge homelessness and independence.

IAC creates value by providing tools for its members to succeed.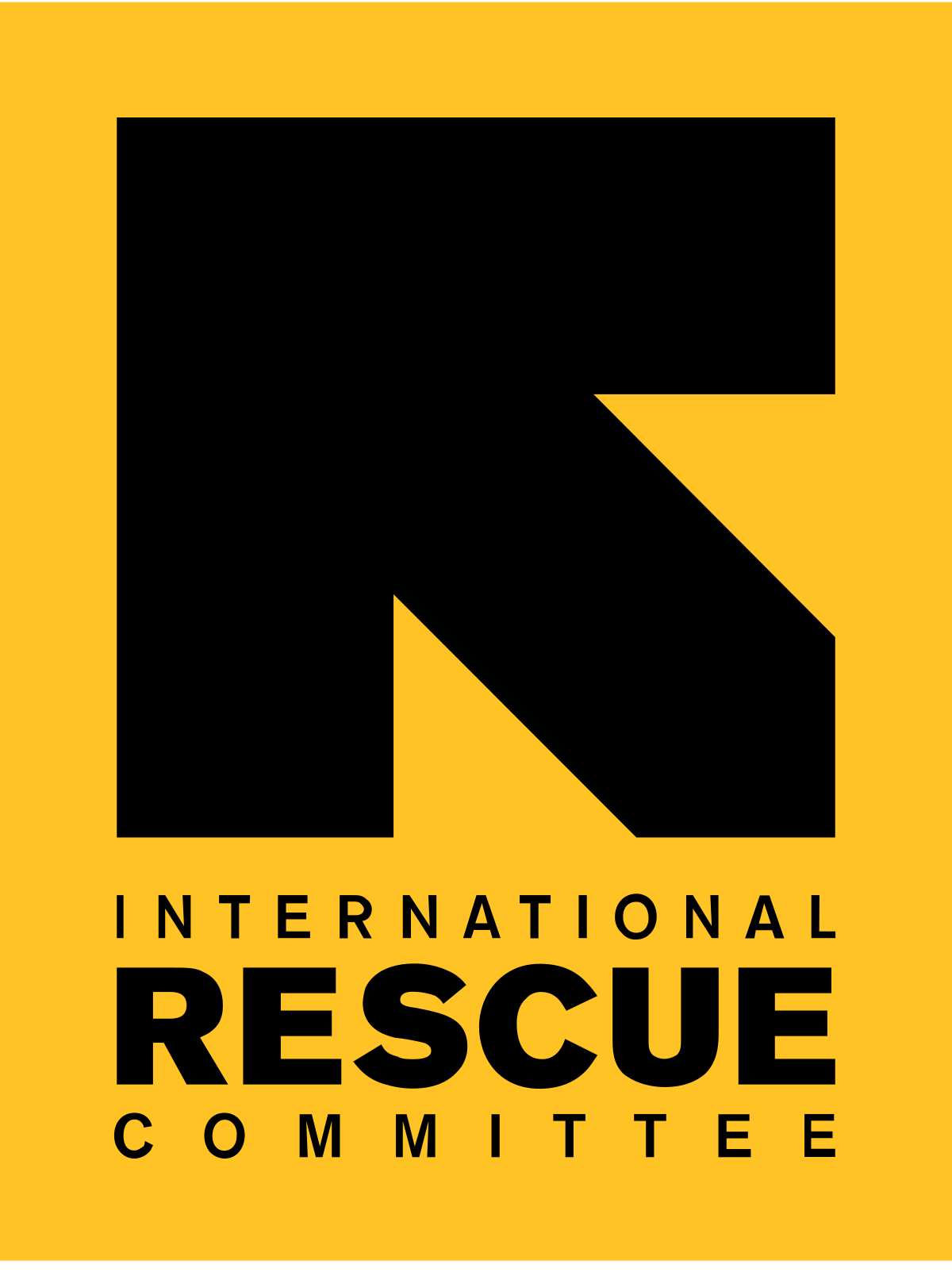 The International Rescue Committee (IRC) works in more than 40 countries and over 20 U.S. cities to help people affected by humanitarian crises to survive, recover and rebuild their lives.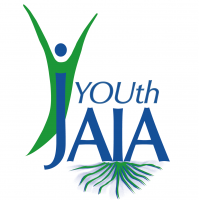 Our mission is to partner and co-create with youth in order to promote mindful, healthy and safe communities through transformative personal and leadership
development.

KARES provides mental, physical, educational, and career assistance to current and former athletes, to be equipped with the right tools to create value and success in their life.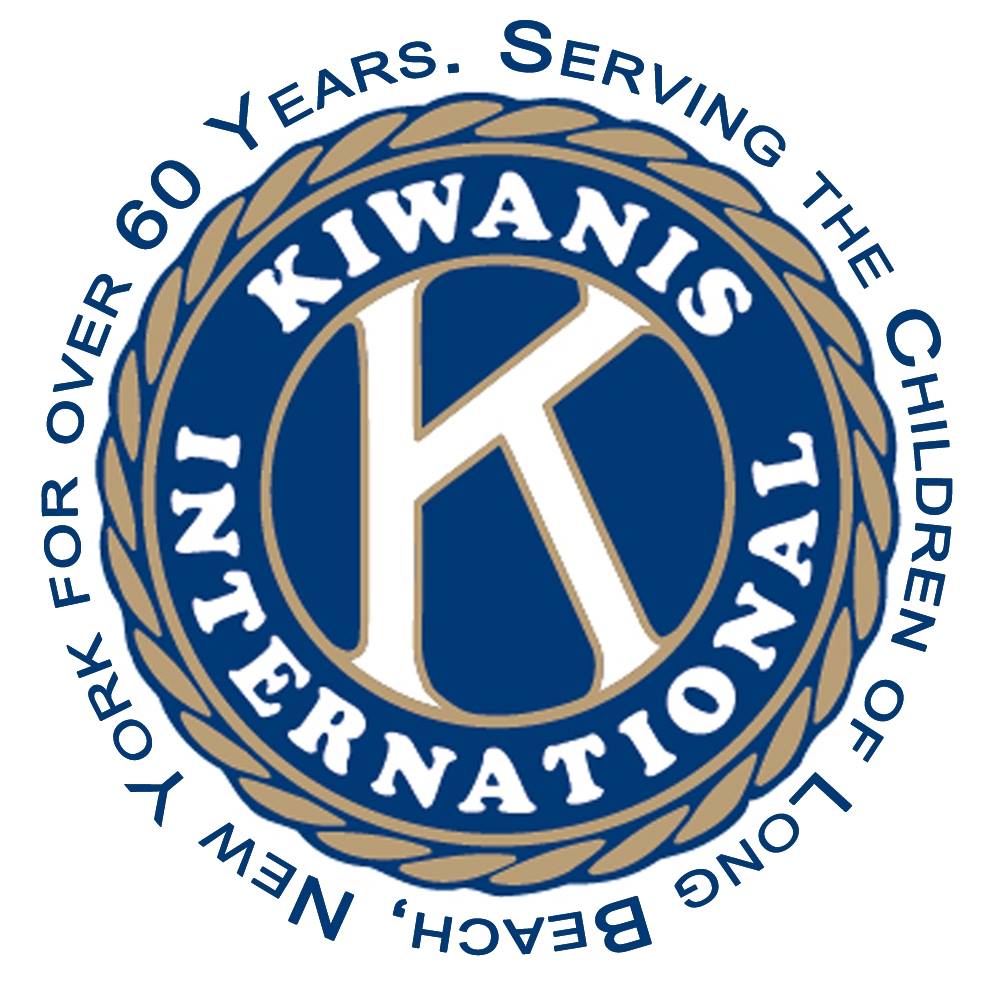 Long Beach Kiwanis Club was established in 1957. Throughout its history, this club has gone as far as sending children to Camp Kiwanis, sponsored interfaith services, helped out children, food drives, and has been a great asset to our small community

L.I. Against Domestic Violence is committed to the empowerment of victims and survivors of domestic violence through supportive services including hotline, counseling, vocational training, emergency shelter, prevention and educational resources and legal advocacy.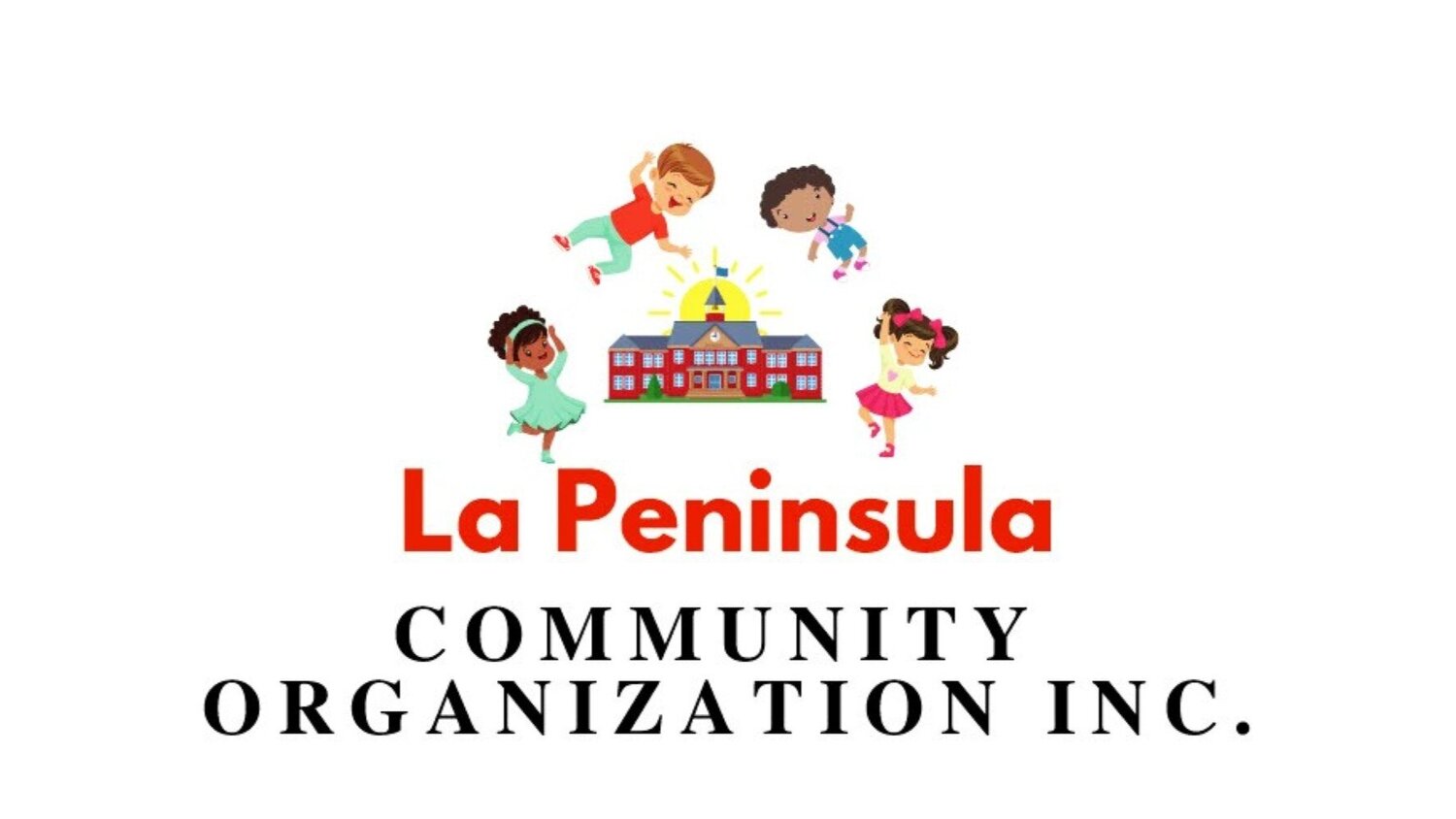 Our mission is to provide quality, comprehensive services to children and families and to help them achieve a greater degree of social competence and empower families to deal with present challenges and later responsibilities in school and life.
To equip and empower leaders.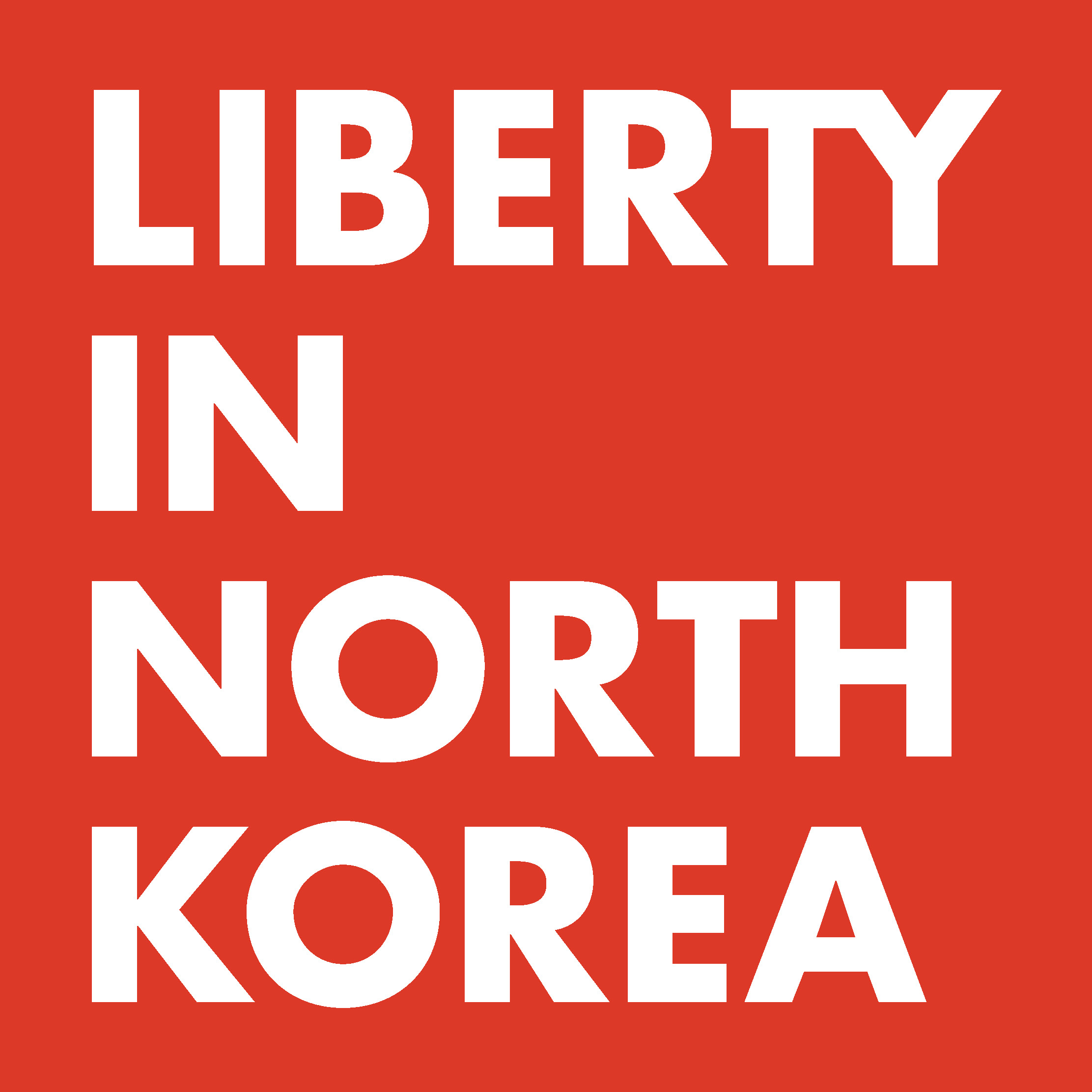 Providing rescue and resettlement support to North Korean refugees. Changing the way the world views North Korea. Bringing forward the day when 25 million North Korean men, women and children are free.

We have three pregnancy care centers located in Deer Park, Hempstead and Massapequa known as Women First Pregnancy Options. Our goal is to empower pregnant and parenting women by providing them with the resources and emotional support needed to take care of themselves and their children.

The Little Saint Nick Foundation (LSNF) has the mission of "Kids Inspiring and Helping Kids". This mission is to not only help kids and families in need who are ill, but to inspire kids and young adults to give back to those kids in need.

Provide drug and alcohol prevention to the community. Advocate for our community members

The LIAD Center provides hands-on services to diagnosed individuals and caregivers to improve quality of life. For over 30 years, we have provided support, stimulation and hope by focusing on our community's abilities and needs. Until there is a cure, the LIAD Center is the best solution.

Long Island Arts Alliance (LIAA) is an alliance of and for the region's not-for-profit arts, cultural and arts education organizations. LIAA promotes awareness of and participation in Long Island's world-class arts and cultural institutions.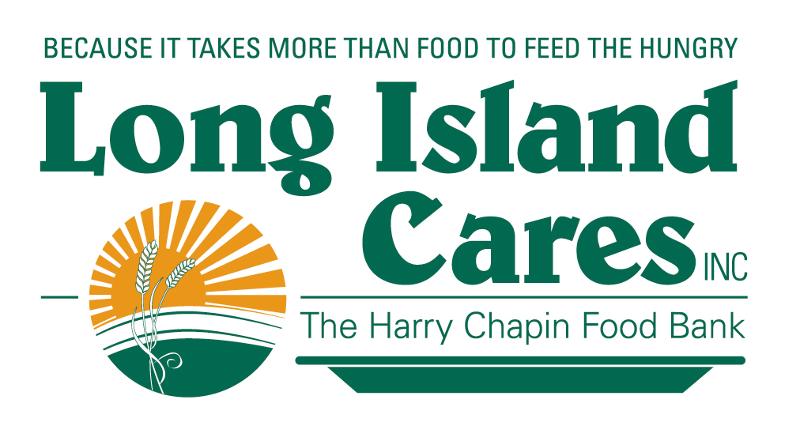 Long Island Cares brings together all available resources for the benefit of the hungry and food insecure on Long Island and, to the best of our ability, provides for the humanitarian needs of our community.

LICC provides 24/7, free, high quality, confidential and non-judgmental services and programs to support and empower Long Islanders at critical times in their lives.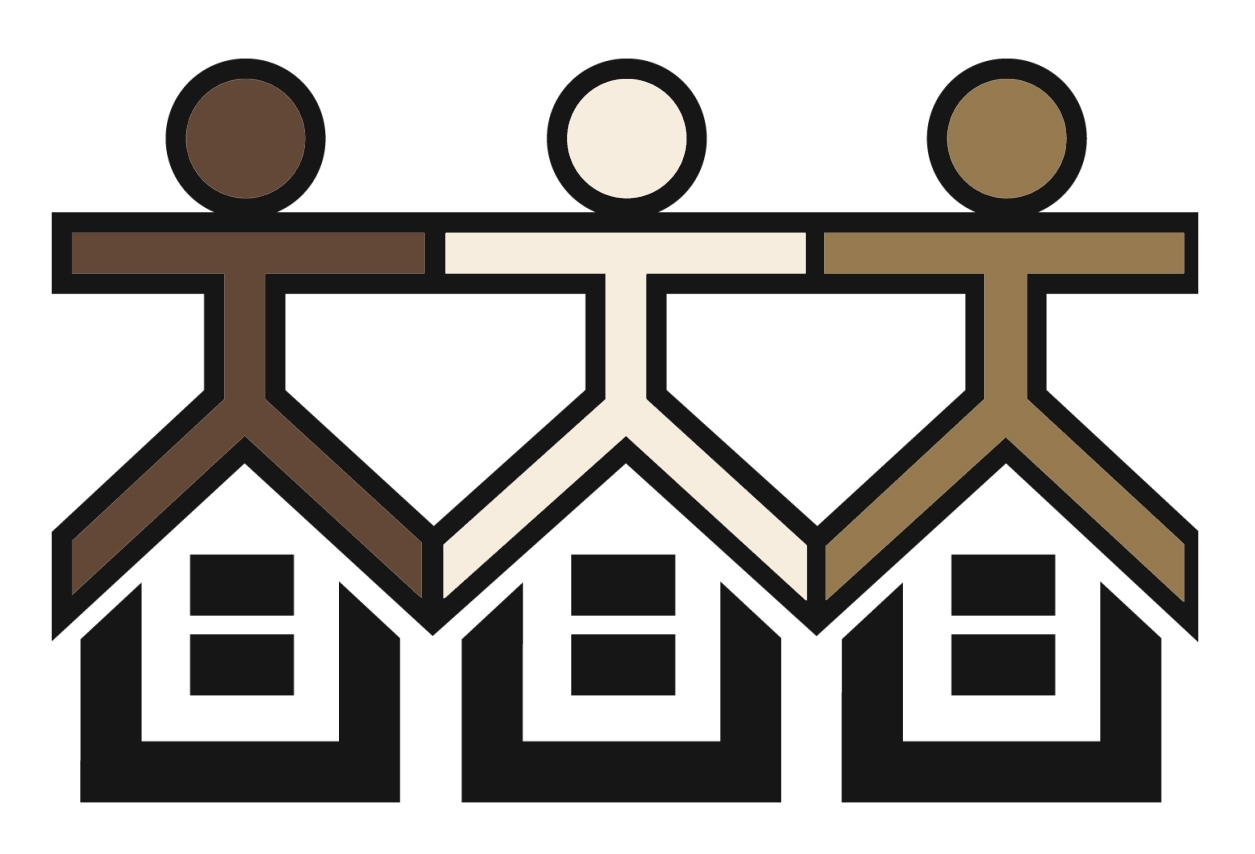 Our mission is the elimination of unlawful housing discrimination and promotion of decent and affordable housing through advocacy and education.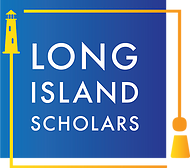 LONG ISLAND SCHOLARS supports college and career readiness, access, and success for public high school students from under-resourced families (under $125,000 AGI) in Nassau and Suffolk Counties on Long Island, NY.
Provide access to quality and comprehensive healthcare respecting the unique abilities and needs of patients throughout their lifespan.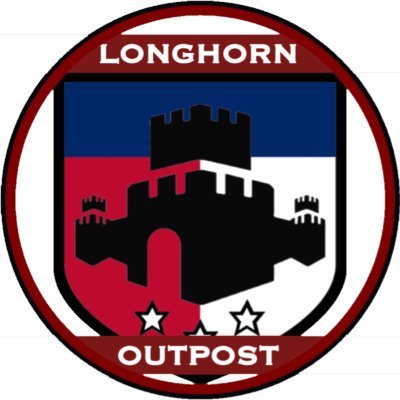 Longhorn Outpost was created to Defend, advocate for, and educate veterans. Representatives work to access resources and representation both in the community and veteran affairs system for our veterans.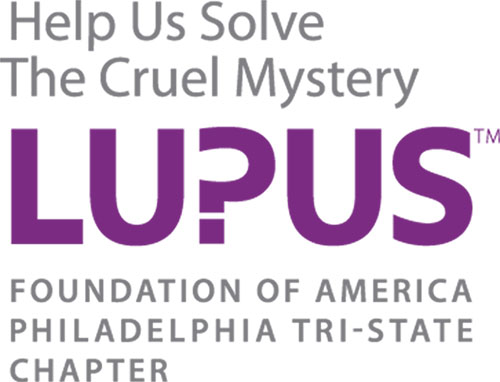 The Lupus Foundation of America is dedicated to improving the quality of life for all those affected by lupus through programs of education, research, support, and advocacy.
Our mission is to cure pancreatic cancer by funding scientific and clinical research related to the diagnosis, treatment, and prevention of pancreatic cancer.

OUR MISSION IS TO CURE PANCREATIC CANCER BY:
Funding scientific & clinical research related to the diagnosis,
treatment & prevention of pancreatic cancer;
Providing research info & clinical support services
to patients, caregivers & individuals at high risk; &
Increasing public awareness & hope

To fight lymphatic diseases such as lymphedema, lipedema and lymphatic malformations through education, research and advocacy.
The Marty Lyons Foundation (MLF) was established in 1982 to fulfill the wishes of children ages three (3) to seventeen (17) years old who have been diagnosed with a terminal or life-threatening illness.


Foster student interaction with alumni and alumni events.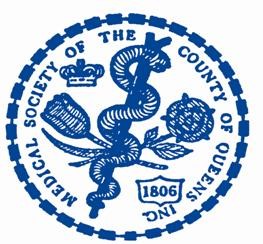 This Society shall be the Queens County component of the Medical Society of the State of New York (hereinafter called the "State Society"). The mission of the Society shall be: (a) to establish and maintain the highest possible standards for the practice of medicine in the County of Queens; (b) to contribute to the professional and personal development of member physicians by representing the profession as a whole and to advocate health-related rights, responsibilities and issues in order to promote a favorable environment for the practice of medicine and improvement of the health of Queens County; (c) to serve as a resource for its members and assist them in addressing the many issues and needs which they face in providing health care to their patients; (d) to enhance the delivery and ensure public access to the highest quality medical care in the most judicious manner, and to act to promote and maintain high standards in medical education and in the practice of medicine in an effort to ensure that quality medical care is available to the public; and (e) to seek to educate the public regarding important health care issues.

Men & Women of Character exists to empower youth to become responsible, productive citizens in their communities through education, workshops, and community service. We also aim to strengthen the bond between our families and community through community partnerships and collaborations.

Men & Women of Character exists to empower youth to become responsible, productive citizens in their communities through education, workshops, and community service. We also aim to strengthen the bond between our families and community through community partnerships and collaborations.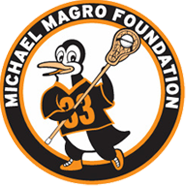 Mission is to better the lives of children diagnosed with cancer, pediatric cancer survivors and their families.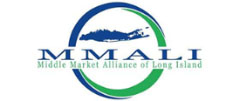 The mission of the Middle Market Alliance of Long Island (MMALI) is to promote a thriving ecosystem of middle-market companies, professionals and dealmakers on Long Island through timely and stimulating programming, networking opportunities and informational resources.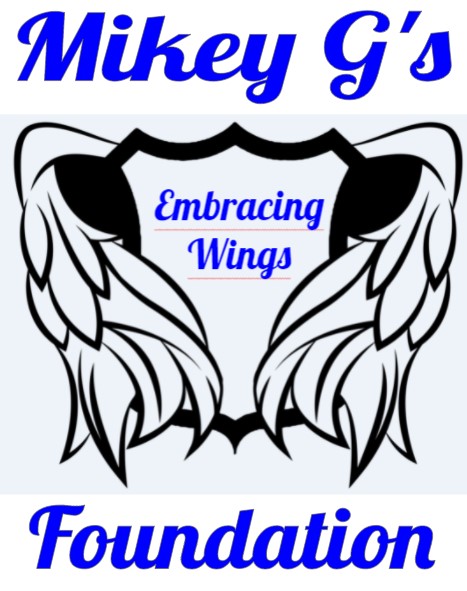 We provide additional financial support to law enforcement families that have a child or children suffering from a medical illness or disability.

We run Mill Neck Manor School for the Deaf along with Adult Services programs such as Job Assistance, Day Habilitation and an ASL (American Sign Language) Interpreter service.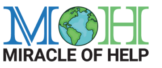 Inspired by firsthand accounts of the poverty and lack of medical services for pregnant women in eastern Sierra Leone, Miracle of Help (MOH) is helping the community build a Maternal Child Health Post (MCHP), for safe childbirth and pre- and post-natal care.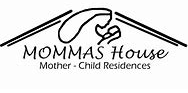 MOMMAS House is a residential mother-child program for women 18 to 24 years old, pregnant or parenting and their children. The mission is to provide a holistic supportive program for these families to be nurtured and grow from dependence to independent parents and contributing members of society.
MOMMAS House is a two year residential supportive program for pregnant and/or parenting young women and their babies. The families set their goals to achieve independent living by completing their education and obtaining employment .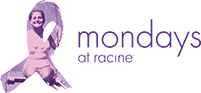 We provide proven mind-body derived health, beauty and wellness services to women, men and young adults undergoing treatment for any kind of cancer; all 100% free of charge.

The mission of The Mowat-Wilson Syndrome Foundation is to enhance the lives of people affected by Mowat-Wilson Syndrome by providing family support, raising awareness, and supporting research and education.

NAMI Queens/Nassau is an affiliate of NAMI, the National Alliance on Mental Illness, a grassroots not-for-profit organization that is committed to building better lives and ensuring dignity and respect for those affected by mental illness through support, education and advocacy.  This includes those diagnosed with a mental illness: their family members, relatives and friends; mental health professionals and all those who share NAMI's vision and mission.  As one of the largest affiliates in NYS, we work collaboratively with our state and national organizations and with other stakeholders to educate the public, advocate for legislation, reduce stigma and improve the mental health system.

The mission of the NCPA is to (a) affect positively the quality of life of persons with cerebral palsy, others with severe disabilities and multiple service needs, and the families of both and (b) prevent cerebral palsy and minimize its effects.

Network 20/20 bridges the gap between the foreign policy world and the private sector, highlighting and driving innovative solutions to key foreign policy challenges.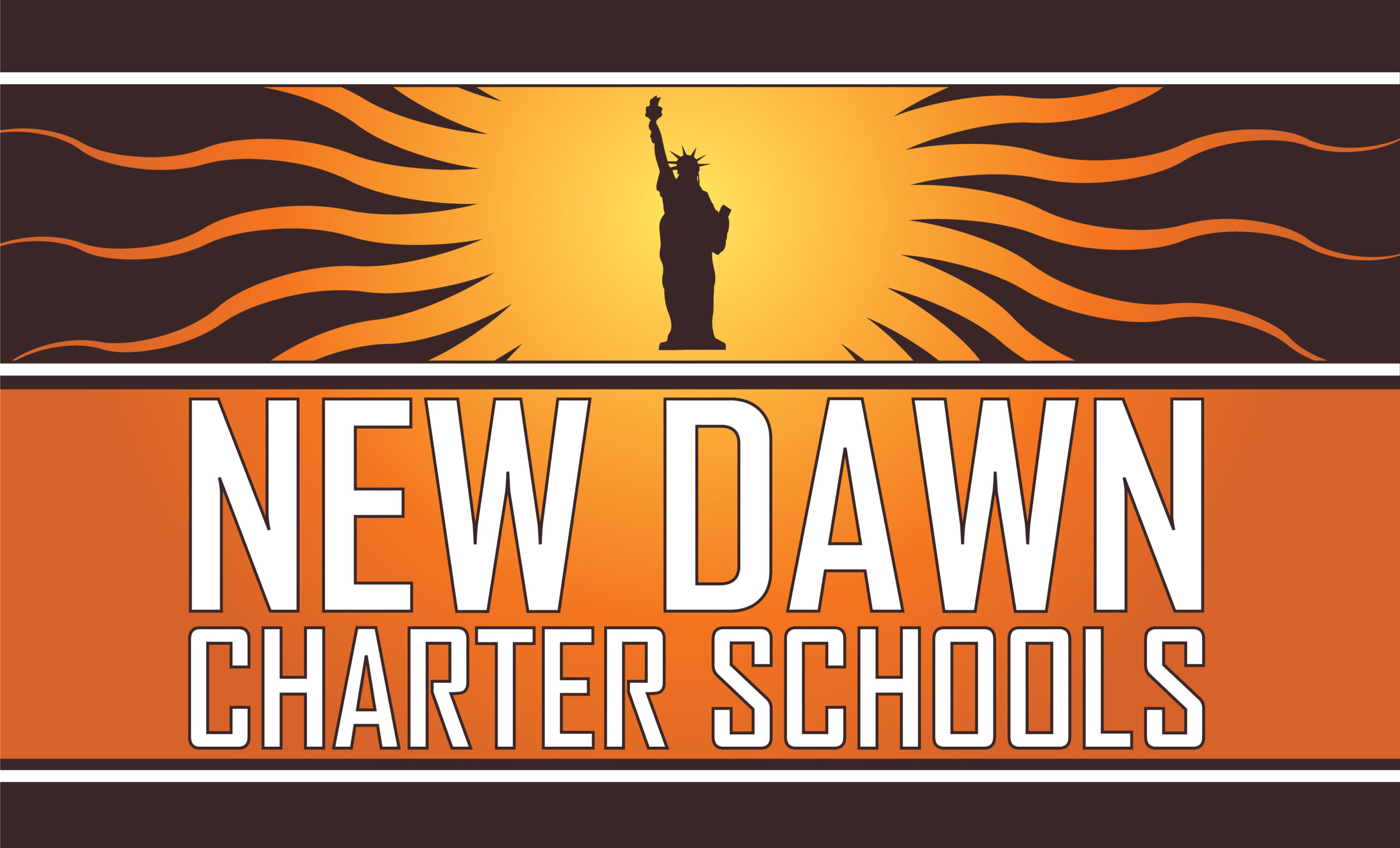 New Dawn Charter Schools provides over-aged and under-credited students 15 – 21 years of age, including those who are ELL and those with special needs, the opportunity to return to school and obtain a high school diploma through a rigorous NYSED standards-based education program.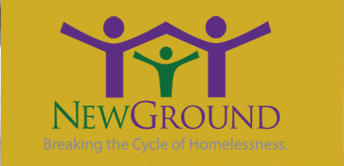 New Ground helps struggling Veterans and families break the cycle of homelessness and poverty. Helping adults and children, New Ground addresses education needs, employment and career goals, financial literacy, and all barriers our clients face to successfully secure permanent stable housing.

To help older people in our community who have cognitive, physical, and emotional limitations to maintain and improve their level of functioning. The New York Memory Center is a day center that enriches the community, ( regardless of age) living with Alzheimer's and other forms of dementia.

As the preeminent not-for-profit children's mental health agency on Long Island, North Shore Child & Family Guidance Center is dedicated to restoring and strengthening the emotional well-being of children (from birth – age 24) and their families. We never turn anyone away for inability to pay.

Nourish Box is a nonprofit dedicated to ending the destructive effects of hunger, delivering meal kits to food-insecure communities and families.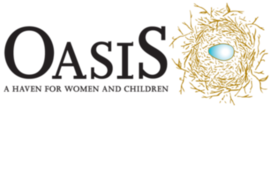 The mission of Oasis is to change the lives of women and children by breaking the cycle of poverty through compassionate programs designed to feed, clothe, educate, and empower women and children in need.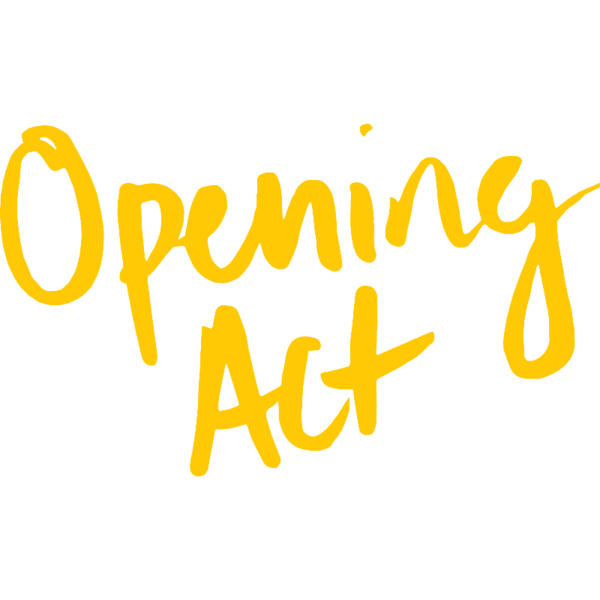 Committed to advancing arts equity in NYC and beyond, for twenty years, Opening Act has actively centered the voices of students of color through free, high-quality theater programming.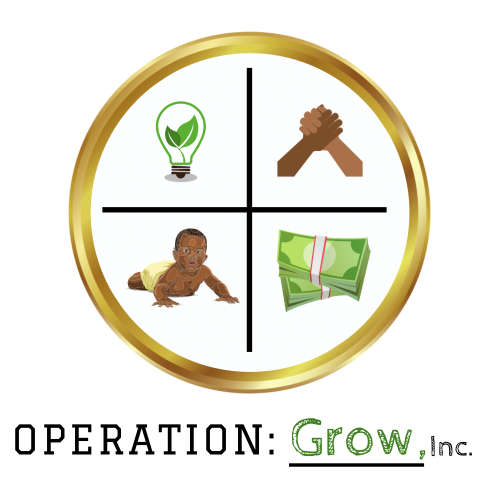 Improve quality of life, build economic prosperity, develop good citizenship, and foster environmental stewardship through human, economic, social, and environmental sustainability.

Breaking the cycle of poverty. and inequity through education, job training, and employment. Strengthening the workforce by serving as a bridge to economic opportunity for youth, individuals, and families in underserved communities is critical for economic recovery.

Options is committed to assisting individuals and families in need to develop their fullest potential for independent living. Residential and support services prepare participants for the demands and responsibilities of community life and promote housing permanency, health, safety and welfare.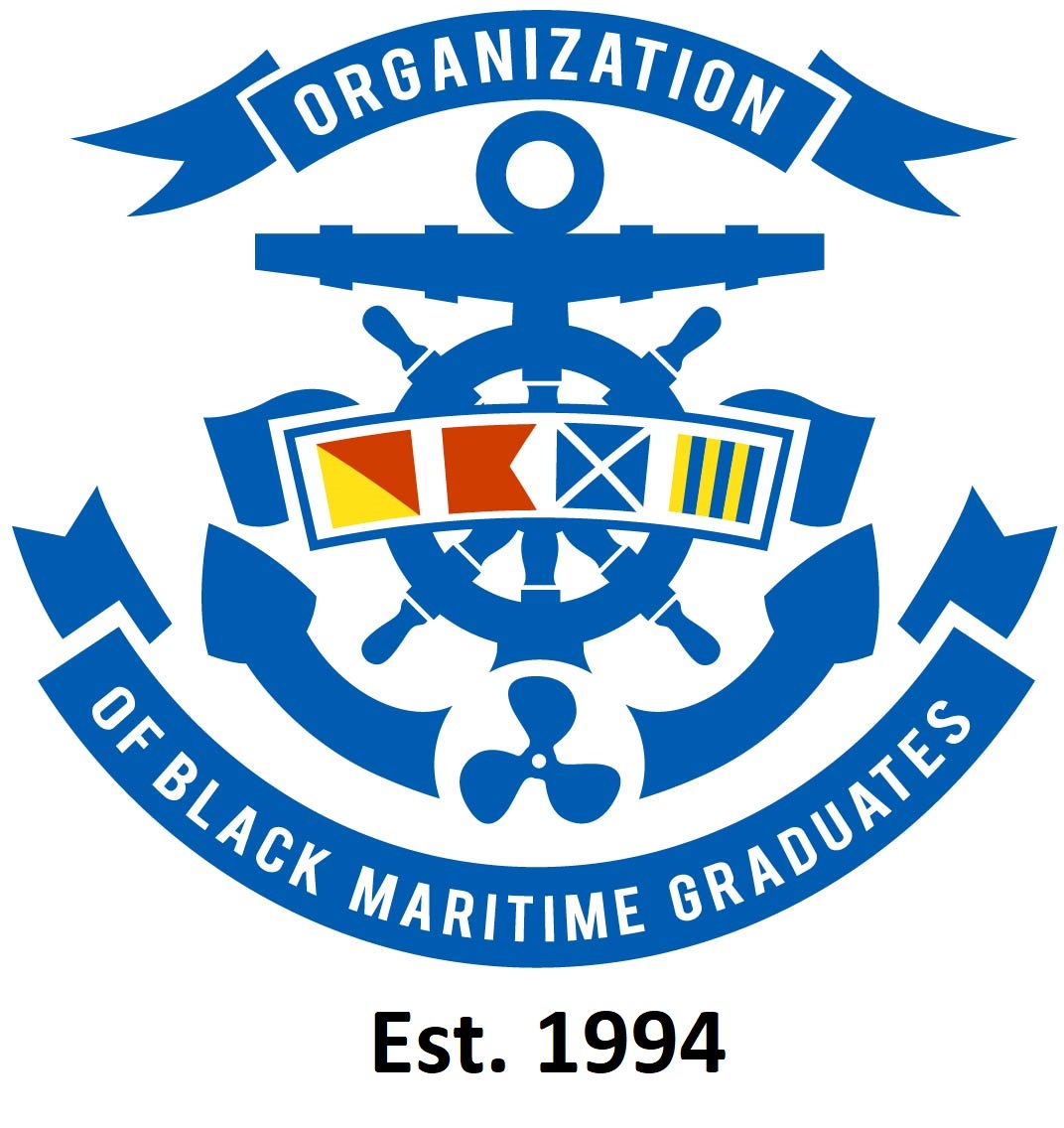 To assist and encourage by educating and increasing public awareness regarding minority involvement in the maritime and engineering industries through recruitment, mentoring, scholarships, and networking.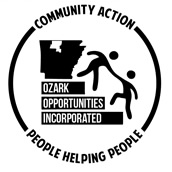 We are a Community Action Agency serving 6 counties (Baxter, Boone, Marion, Newton, Searcy and Van Buren) in Northcentral/Northwest Arkansas. We provide direct services to stabilize families and individuals so they can dream of and set goals to work toward a better life out of poverty.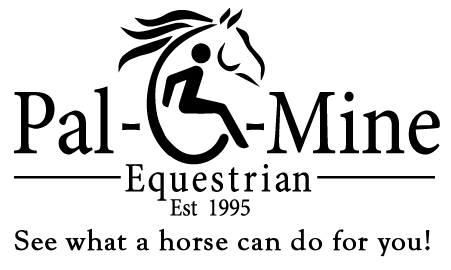 Our mission is to provide a comprehensive therapeutic equine program using horses to promote growth, learning and healing.  Our populations include children and adults with disabilities, those who have been abused or neglected, the military and the impoverished.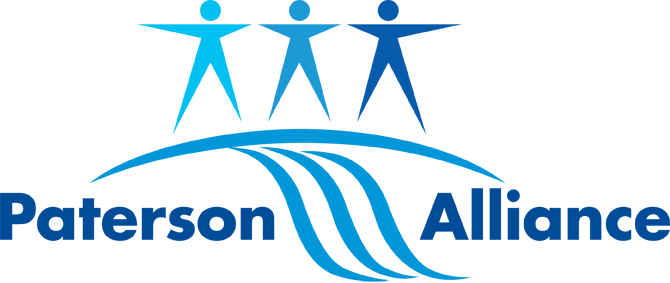 Uniting nonprofit and community partners to create a vibrant Paterson, NJ

The PBS Community Foundation was established to help people with autism spectrum disorders, developmental disabilities, and other special needs with a particular focus on self-determination and full inclusion in the community. Our mission is to help these individuals access the supports and services they need to become active and productive members of the community, to encourage long-term planning for aspiring towards meaningful life goals, and to support efforts to establish social connections and friendships in the community.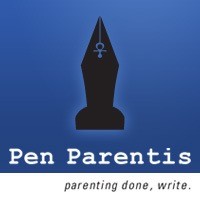 Pen Parentis helps writers stay on creative track after they start a family. Outreach programs include monthly literary salons open to the general public, an annual Writing Fellowship for New Parents, and weekly writer-parent meetups for writers who need accountability and support.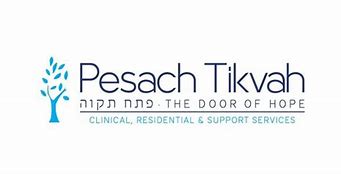 To provide Mental Health services in a professional and confidential environment through clinics and community programs.
Pharos Academy is a K-12 charter school serving the Longwood community in the South Bronx. Our goal is to ensure that we equip every scholar with the skills and mindset to make a positive impact on their families, communities, and in the world.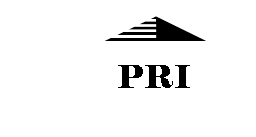 PRI Inc. promotes and provide services that support sustainable human development, business growth and social transformation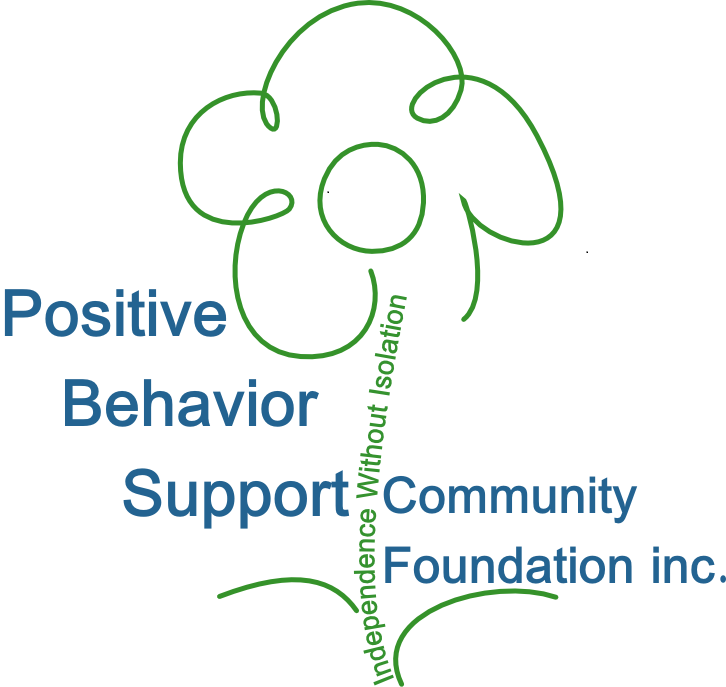 Positive Behavior Support Community Foundation empowers people with disabilities to make their own life choices and succeed in the communities where they live, work and play.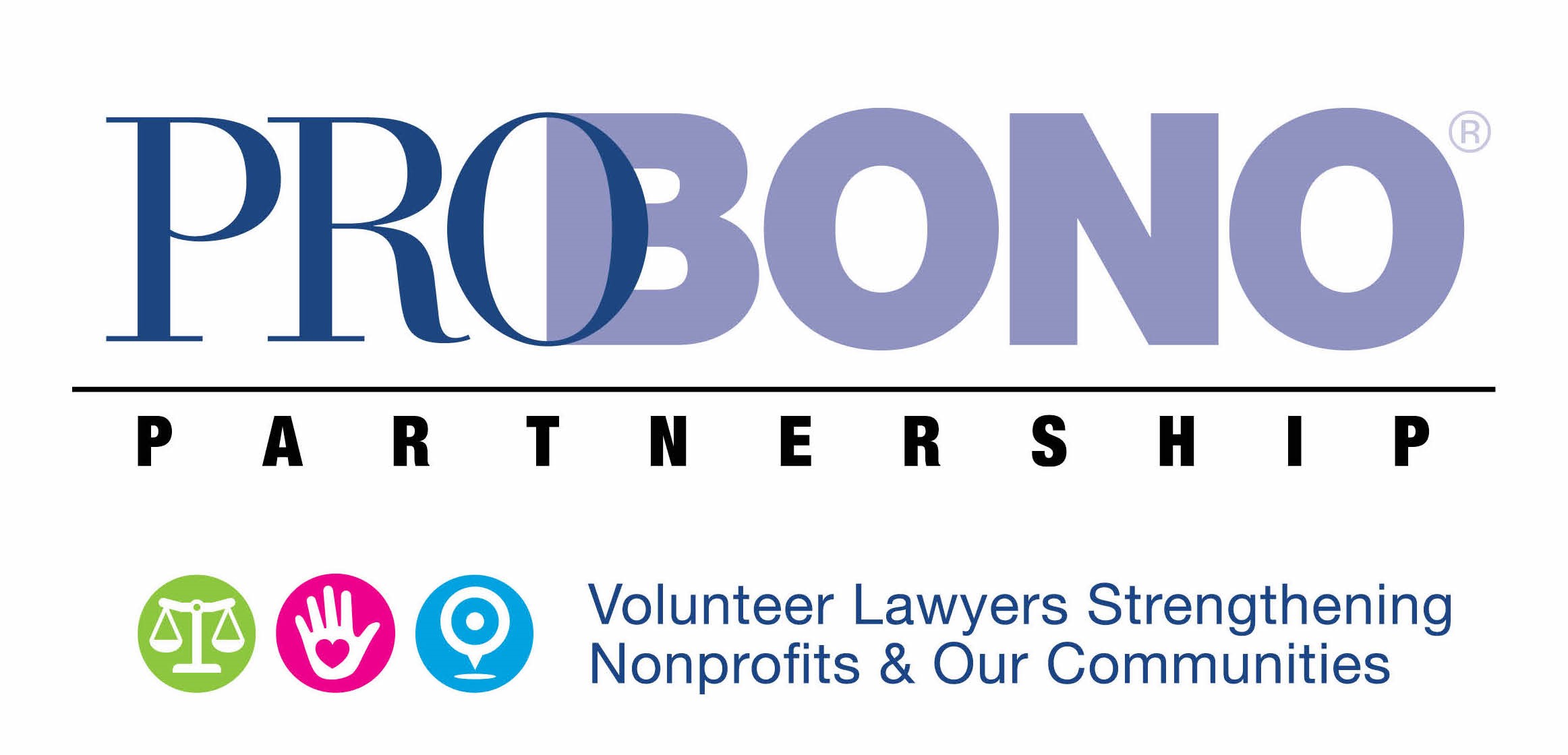 Pro Bono Partnership provides business and transactional legal services to nonprofit organizations serving the disadvantaged or enhancing the quality of life in neighborhoods in Connecticut, New Jersey, and New York (outside of NYC). Substantially leveraging the impact of its in-house legal staff, the Partnership annually recruits and mobilizes hundreds of attorneys from major corporations and law firms to donate their time and expertise on behalf of its nonprofit clients, enhancing their ability to improve conditions in their communities.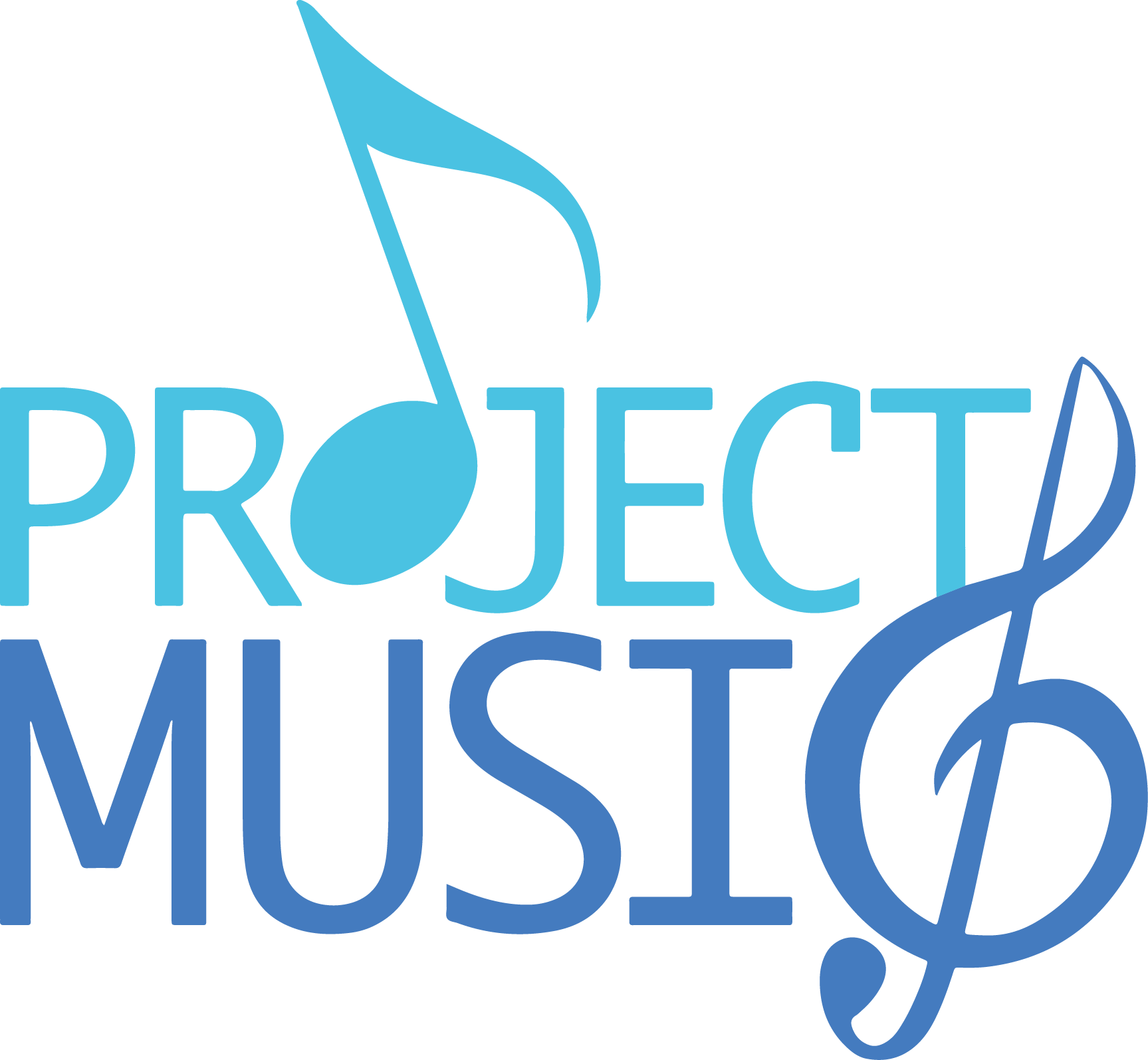 Project Music is an intensive music education/youth development program transforming the lives of children in Stamford, CT by providing access to the life changing benefits of an ensemble based music program.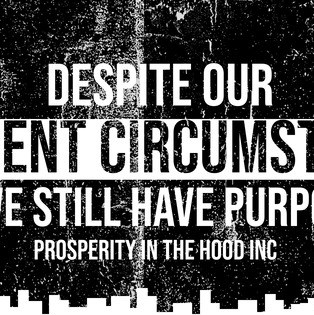 Helping to build stronger communities by inspiring, empowering, and mentoring youth to rise above their circumstance, persevere, and reach their full potential.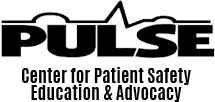 Pulse is dedicated to raising awareness about patient safety through advocacy, education and support

Queens Centers for Progress is committed to providing person-centered services and supports to children and adults who have developmental disabilities. The goal of these services and supports is to promote independence, community involvement, and quality of life.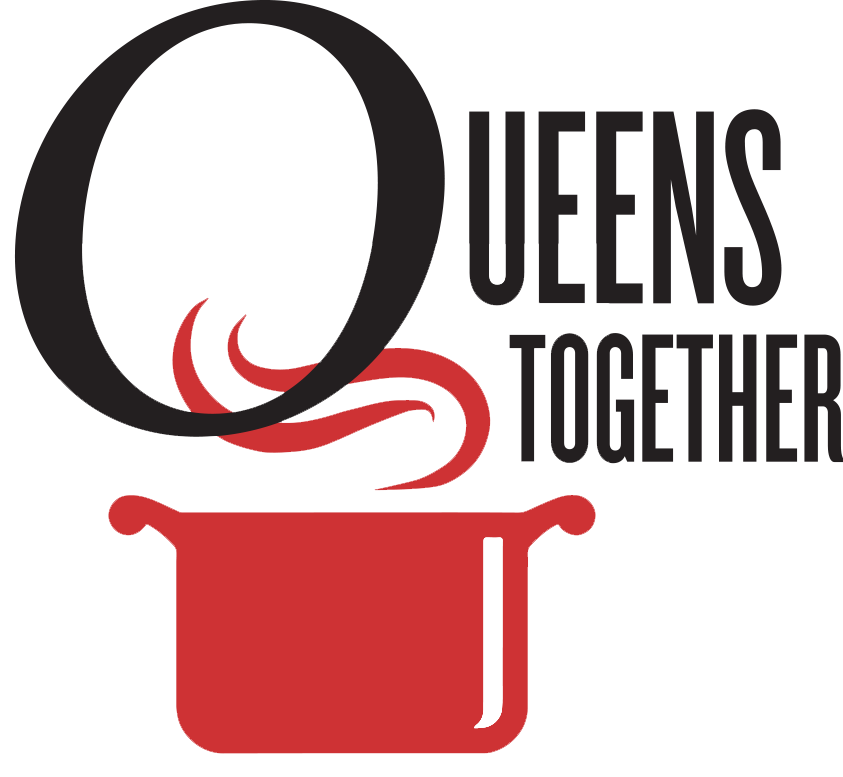 We are an association of restaurants supporting each other in business and feeding communities in crisis. We do this work in partnership with community organizations and volunteers.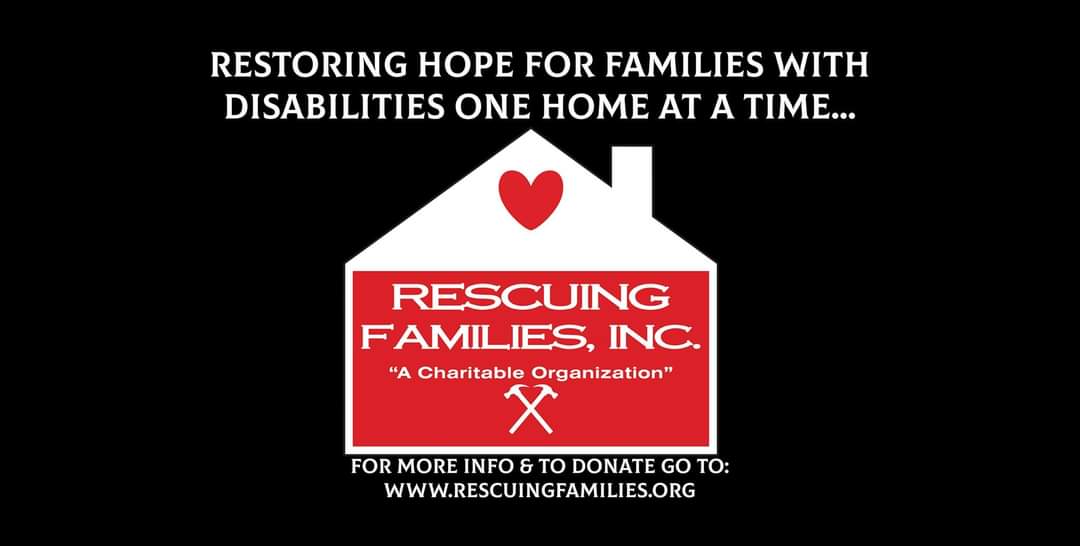 Our charity helps improve the home life of lower income homeowners with disabilities and/or disabled family members. We make their life in their homes better by making the much needed renovations to their homes to keep them safe & improve their accessibility.

Our mission is to improve wages and working conditions for low wage restaurant workers.

Restore is a nonprofit organization making freedom real for survivors of trafficking in the United States. Our vision is a world free from trafficking.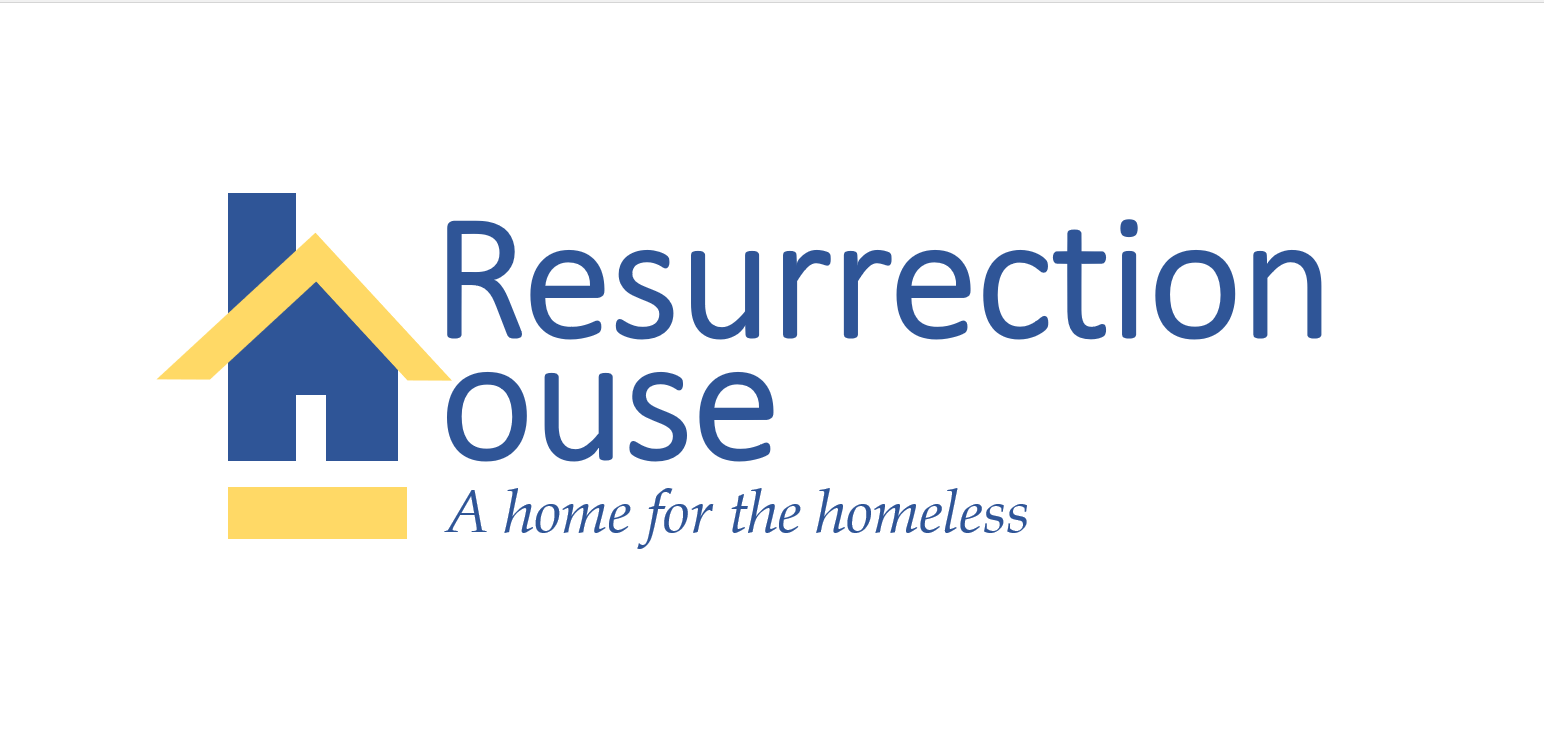 The mission of Resurrection House is to provide a safe, nurturing and empowering environment for our residents so that they may achieve self-sufficiency and permanent housing.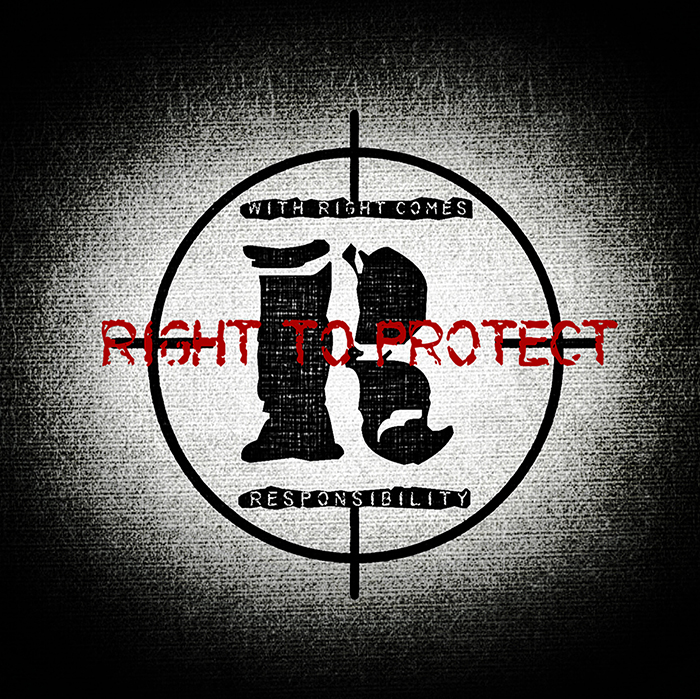 Providing supportive services and resources to victims and survivors of domestic violence, sexual violence, human trafficking, and stalking; assisting those whom we serve with everything from escaping their situation to living a healthy and productive life thereafter.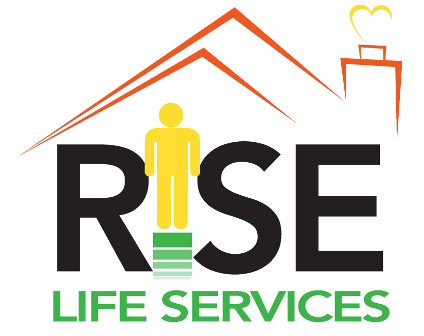 RISE Life Services provides a residential and supported living environment dedicated to empowering people with intellectual disabilities and mental health challenges to RISE to their full potential.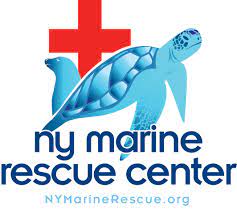 Our mission is to preserve and protect the marine environment through conservation efforts including rescue, rehabilitation, education and research.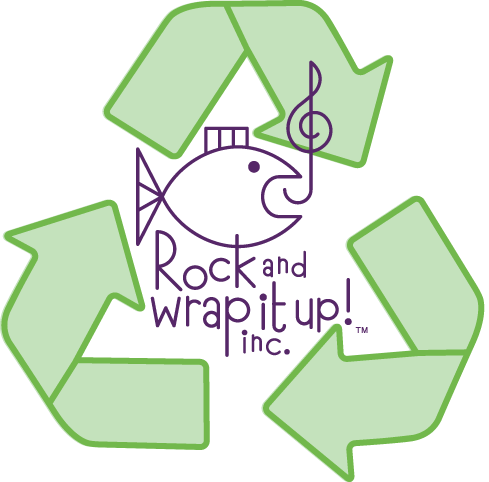 Find renewable assets for agencies fighting poverty. Providing sustainability stats to donors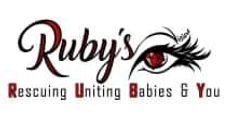 Transitioning Mother's and their Children who are affected by homelessness or at risk of homelessness

Rx Compassion's mission is to increase awareness for mothers and providers of the risks associated with cesarean deliveries and promote cesarean safety to impact millions of women and their families,
Safe and Sound Sanctuary is a no kill non-profit 501c3 animal rescue organization dedicated to providing a safe haven for dogs and cats destined to be destroyed by their owners, rescue groups, shelters and the courts as well as abandoned ones and those born on the streets.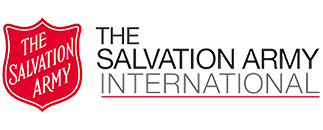 We are a homeless shelter for women and children.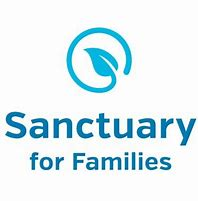 Sanctuary for Families is New York's leading service provider and advocate for survivors of domestic violence, sex trafficking, and related forms of gender violence.

We serve as the Support Center for our camps and programs that serve children with serious medical conditions, free of charge.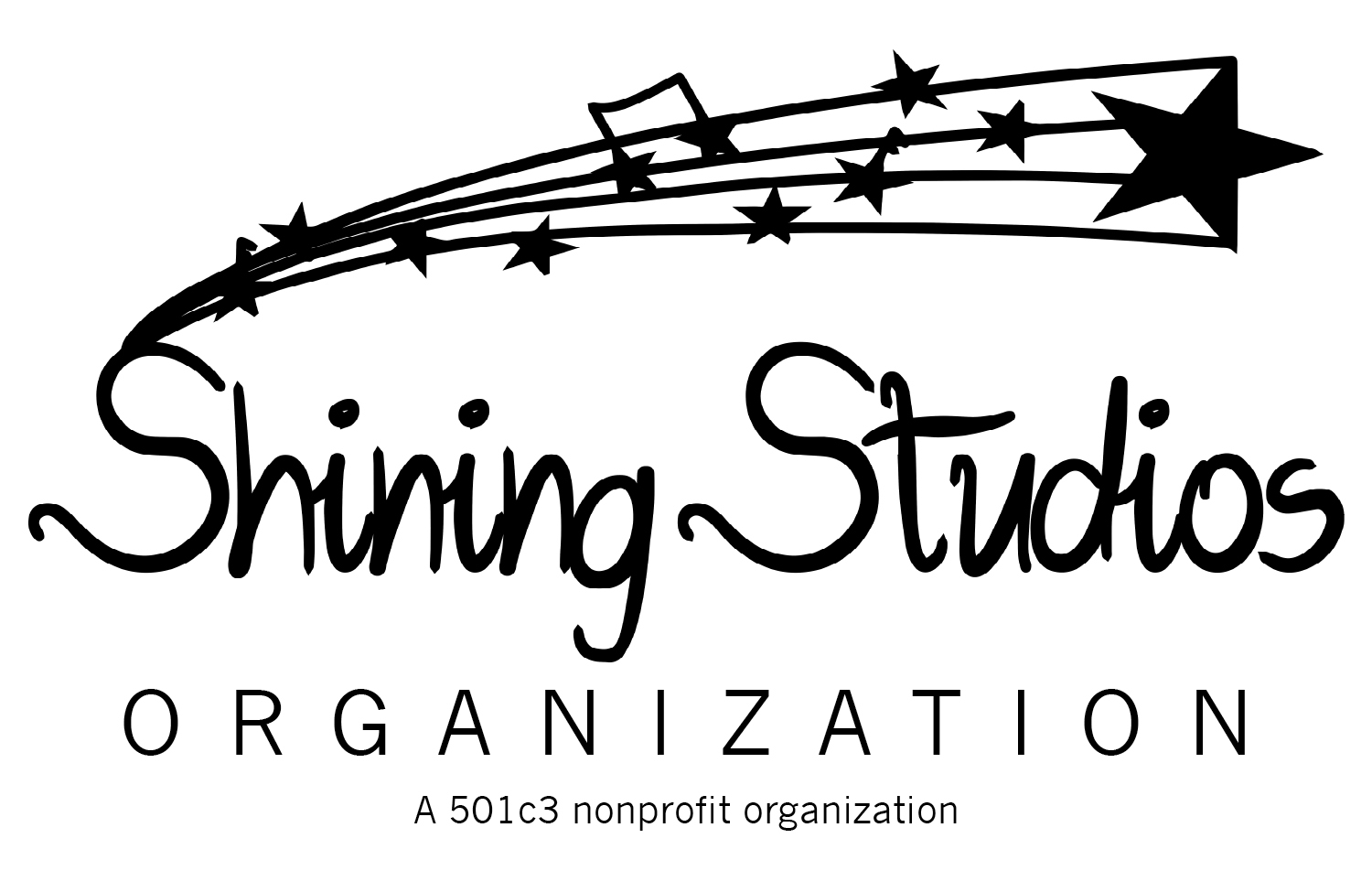 The mission of Shining Studios Organization, Inc. is to enrich, educate, and entertain the youth of the community through the performing arts – including, but not limited to live productions, cultural workshops, classes, private instruction, and innovating performance opportunities.

Explore, enjoy, and protect the wild places of the earth;
Practice and promote the responsible use of the earth's ecosystems and resources;
Educate and enlist humanity to protect and restore the quality of the natural and human environment; and to use all lawful means to carry out these objectives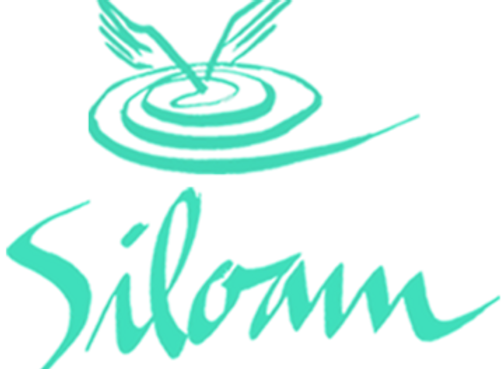 Mind, Body and spiritual wellness for those living with HIV/AIDS, anxiety depression, substance abuse, Type 1&2 Diabetes, Trauma and much more.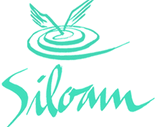 Mind, body and spiritual wellness for those infected and affected by HIV/AIDS.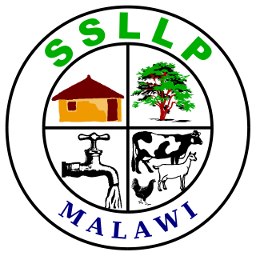 The Vision of SSLLP is Sustainable livelihoods among the rural poor. The Mission of SSLLP is Empowering resource poor and vulnerable families, through interventions targeting poverty reduction, food & nutrition security, and environmental sustainability.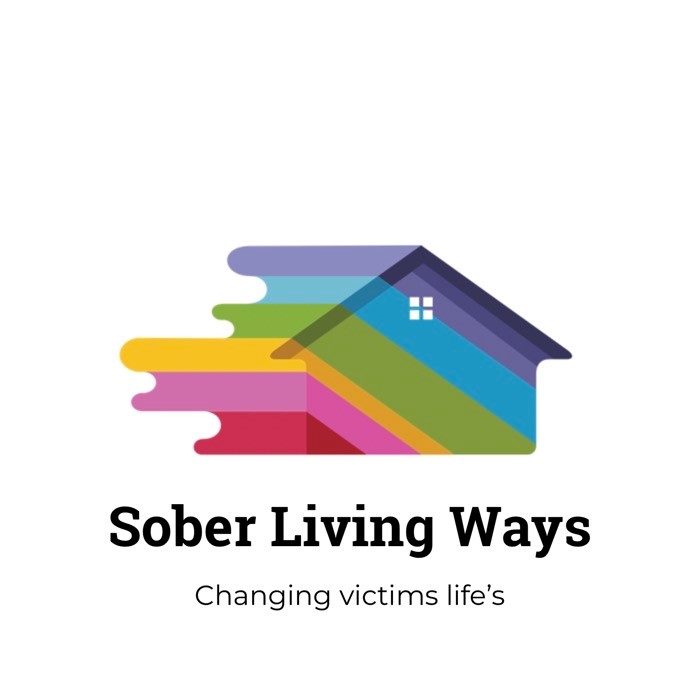 Sober Living Ways  mission is to provide victims of domestic abuse a safe, clean sober living environment . Allowing victims the  opportunity to develop life skills in a structured  environment giving them the resources and tools required in their new journey of sobriety.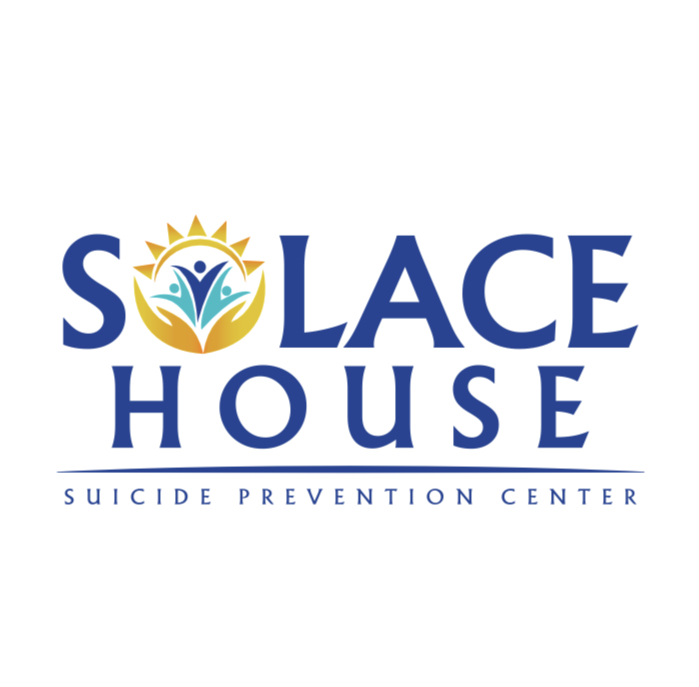 At Solace House, we make it our mission to provide free, accessible, professional counseling and support services to anyone in emotional crisis.