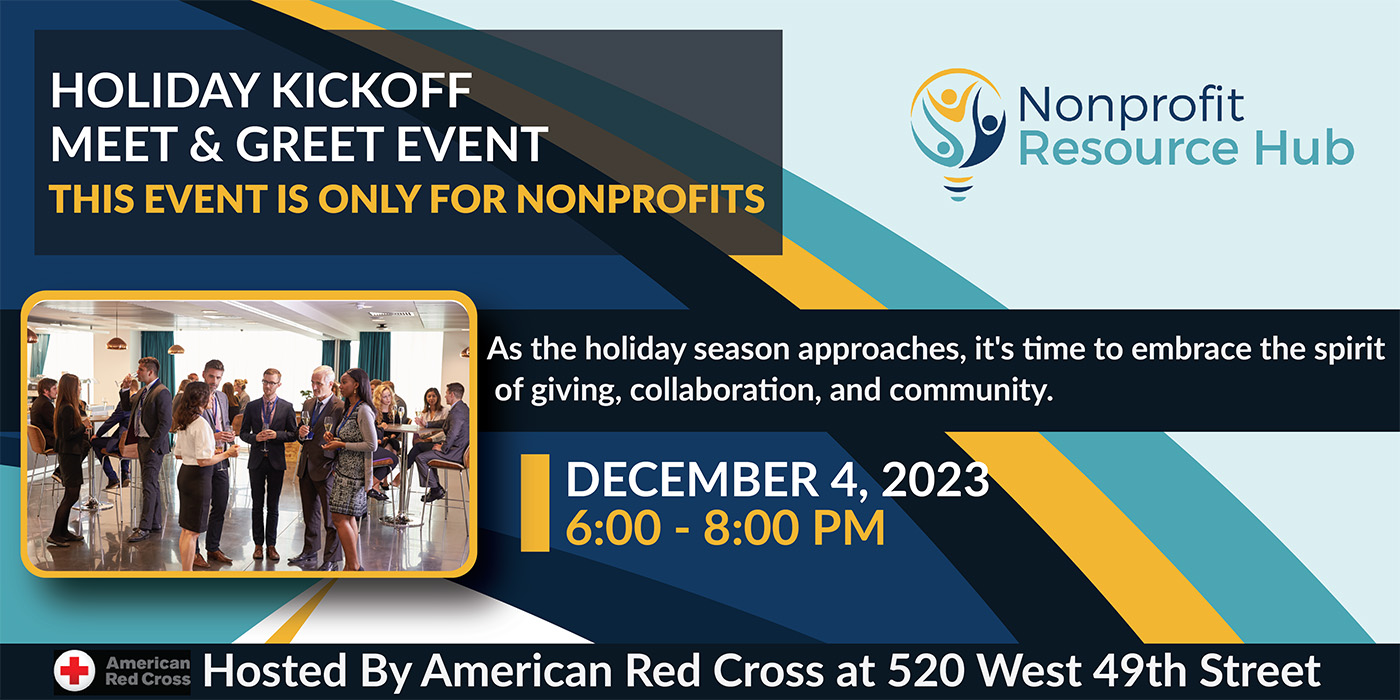 Holiday Kickoff Meet & Greet Event!
Join Us for a Festive Holiday Kickoff Meet & Greet Event!
As the holiday season approaches, it's time to embrace the spirit of giving, collaboration, and community. We are excited to extend a warm invitation to our annual Holiday Kickoff Meet & Greet event, where we come together to share in the joy of the season and express our gratitude.
📅 Date: Monday, December 4th 🕡 Time: 6:00 PM – 8:00 PM 🏢 Location: 520 W 49th St, New York, NY 10019
This festive gathering serves as a special opportunity to unite our Nonprofit Resource Hub family with our esteemed partners, clients, and associates. It's a moment to connect, exchange experiences, and nurture relationships that can inspire positive change in our industry.
Join us on December 4th for an evening filled with:
🤝 Meet leaders in the nonprofit world and those who have provided our Nonprofit Partners with education, support and services throughout the year! 🌟 Sharing stories of success and achievement 🍬 Enjoying delightful holiday refreshments
Let's come together to celebrate our shared commitment to excellence and the remarkable achievements of our team. Your presence will make this event truly special.
Please consider inviting colleagues. The more, the merrier!
Kindly RSVP by 12/1 to secure your place at this festive gathering. We are eagerly looking forward to celebrating with you.